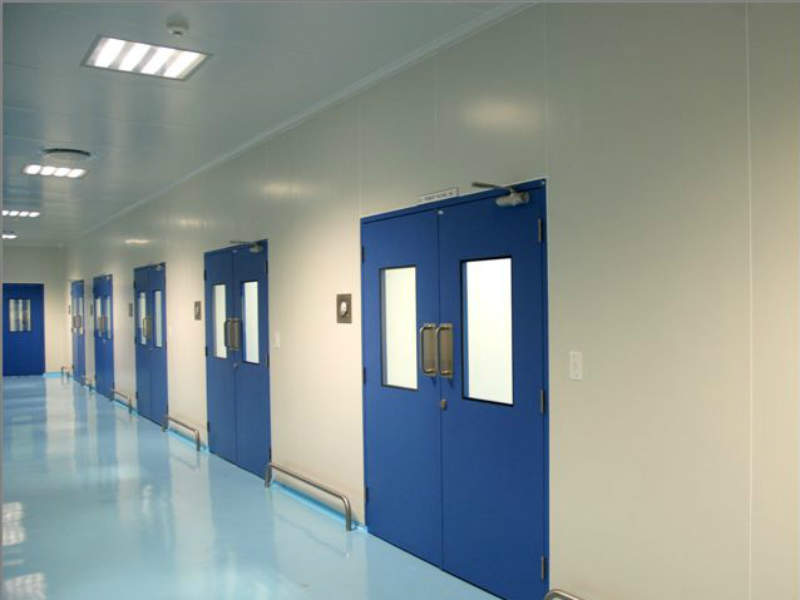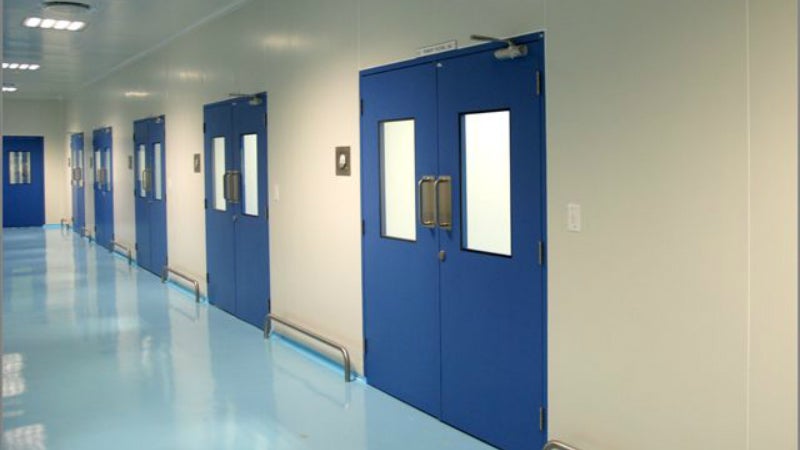 Fabtech pioneered the concept of pre-fabrication panels, revolutionising the way pharmaceutical and biotech companies are designed and constructed.
The company made modular panels affordable and widely available in India, especially for small pharmaceutical companies. This quickly gained popularity and replaced conventional civil construction and traditional brick and mortar methods, enabling factories to be made ready for operation within weeks.
Fabtech's state-of-the-art, 120000ft2 manufacturing facility at Umargaon forms modular partitions of all kinds. The latest addition to the product range is glass-reinforced plastic (GRP) cladding.
Doors:
Fabtech manufactures clean room doors using honey comb panels for various applications such as fire-rated emergency exits, clean rooms, operation theaters, intensive care units (ICU), coronary care units (CCU), and commercial applications.
The company's standard material for manufacturing sandwich panels and doors are pre-coated galvanised iron (PCGI), pre-painted galvanised steel (PPGI), Stainless Steel, and galvanised plain single pass (GPSP).
Flooring:
Fabtech has an in-house facility for specialised flooring, which caters to various applications.
The company undertakes epoxy flooring with or without conductive properties, vinyl flooring with or without conductivity, and raised flooring for clean room applications. All of these floorings are made based on the client's requirements.
Fabtech manufactures two types of ceiling:
Walkable or load-bearing ceilings
Non walkable ceilings
For more details, please contact Fabtech using the enquiry form.