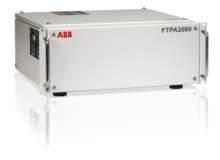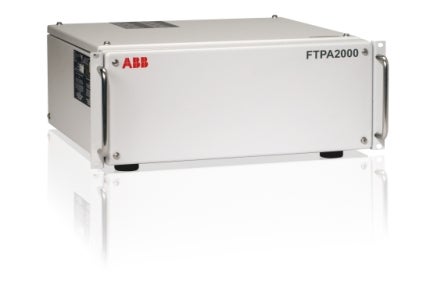 This versatile analyser is fully validatable and allows development of methods for monitoring product critical quality attributes (CQAs). It is also the ideal solution for implementation of process analytical technology (PAT) in manufacturing environments, as part of quality by design (QbD) initiatives. The instrument can be located in a general purpose area or in a cabinet supplied by ABB and certified for hazardous areas.
Features of the FTPA2000-260PH:
Multi-channel capability (up to 8 channels)
Possibility to monitor several properties or CQAs simultaneously
Remote analysis with fiber optics (up to 80m for solids and 300m for liquids)
Fully unattended and automated operations driven by ABB process control software FTSW
On-the-fly diagnostics on instrument and process status
Real-time connectivity to plant IT and control systems (OPC, Modbus or 4-20mA)
Protection of electronic records as per FDA's CFR21 P11 requirements
Flexible sampling (cells/probes, reflection/transmission)
All accessories can be used in EX-rated environment
Flexible sampling
Use of fiber optic cables permits locating the analyser in any general-purpose area, isolated from hazardous materials and environments, thus significantly reducing civil engineering costs. The FTPA2000-260PH makes use of this advantage, to add flexibility in implementation.
The FTPA2000-260PH includes a multi-detector module and has ample throughput to simultaneously illuminate several fiber optic bundles. Signals from the detector's module are electronically multiplexed and use non-moving parts. This provides outstanding repeatability and allows a single analyser to continuously monitor up to eight different sampling points without suffering from the performance and reliability issues traditionally associated with opto-mechanical multiplexers.