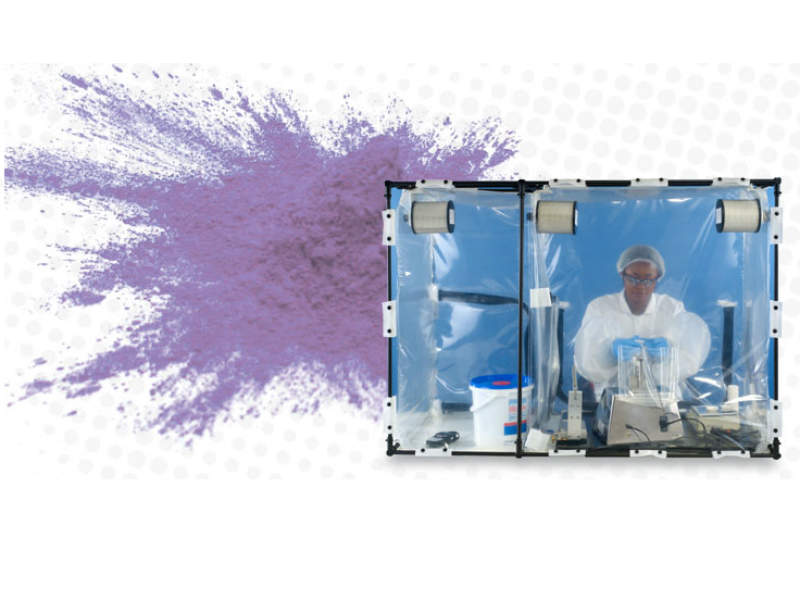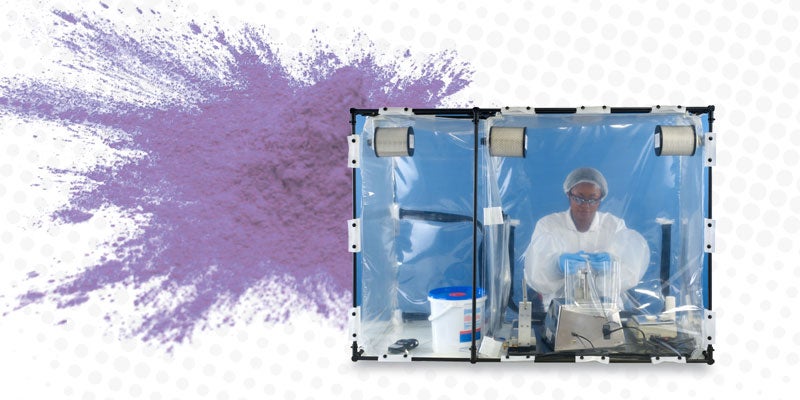 For tableting researchers working with moisture sensitive products, such as effervescent products or biologicals, Gamlen Tableting supplies the Gamlen controlled humidity environment.
This environment combines a humidity generator with a glove box system containing either a Gamlen R or D series instrument. Operating between 5% and 90% humidity, the environment is ideal for formulation and process development, quality by design (QbD) for tablets and quality control (QC) of incoming active pharmaceutical ingredients (API) and excipients, as well as material characterisation and pre-formulation.
Key features
Operation of the environment room is simple. Samples are equilibrated in the environment, weighed, compacted using the Gamlen R or D series in compaction mode, then tested in the Gamlen R or D series fracture mode to determine tablet fracture stress.