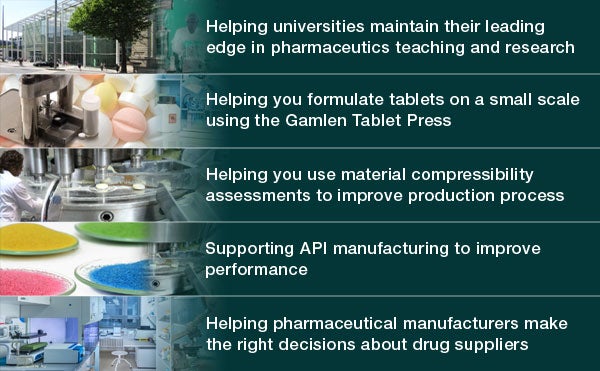 Gamlen Instruments supplies high-performance laboratory instruments for powder compaction analysis and characterisation to enable scientists to create effective tablets.
The company also provides a range of services, including tablet manufacture, compaction analysis, and the provision of expert tableting training courses.
D series powder compaction analyser for advanced tableting research with in-die dynamic compaction analysis
Designed for industry and academic professionals, the D series powder compaction analyser is Gamlen Instruments' flagship instrument for advanced tableting research. The D series enables in-die dynamic compaction analysis, generating data for compactibility, compressibility, and tabletability plots (Kawakita and Heckel) with 1µm accuracy and tablet tensile fracture stress.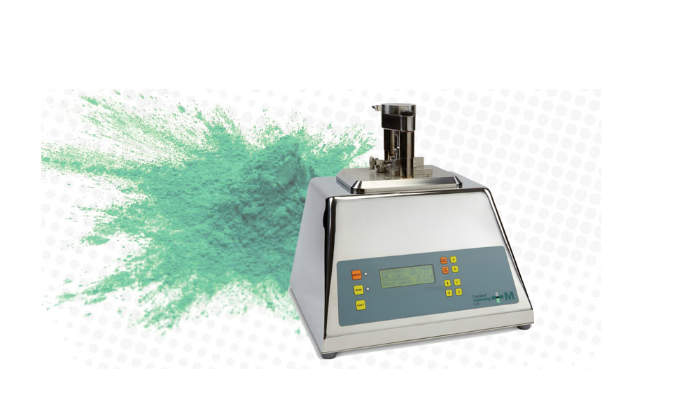 With the Gamlen M Series, you can manufacture 100-180 tablets per hour at the touch of a button.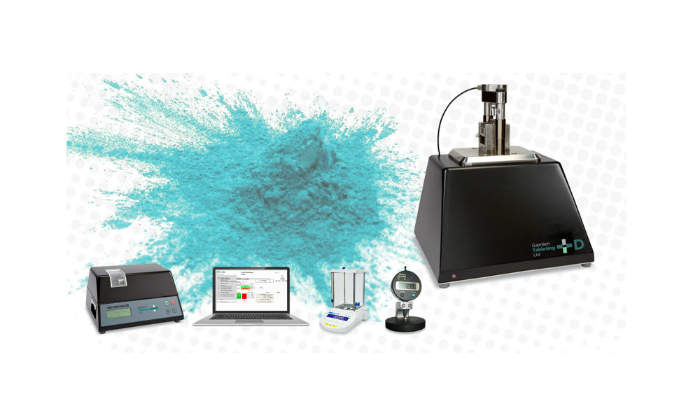 The D Series is suitable for industry and academic professionals seeking advanced tableting research.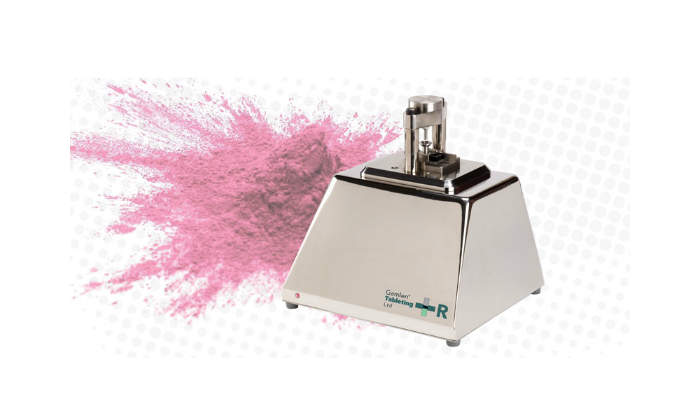 The R Series determines the relationship between tablets developed at benchtop scale and the final tablet manufactured on a rotary tablet press
Gamlen's SafeTab provides operator protection and early analysis and assessment of material properties and behaviour.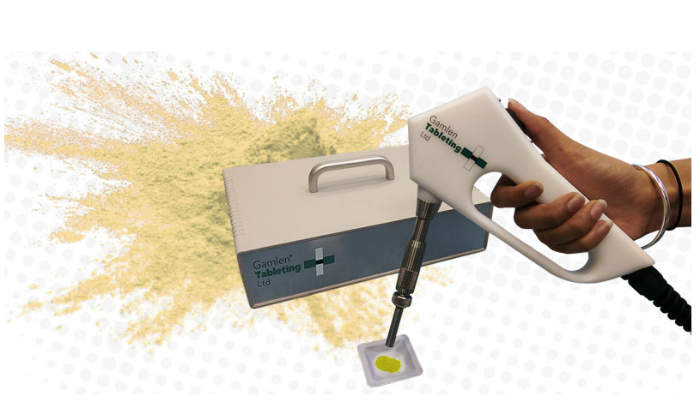 The GamPette is a precision hand held powder pipette that accurately dispenses solids.
The Gamlen Instruments' Manufacturability Protocol, when used in conjunction with the Gamlen TTA instrument, quickly assesses whether a powder will make a good tablet. This quick and simple material assessment requires just 15-25 tablets, which are compressed under tightly controlled conditions.
R series entry level tableting research and development (R&D) system for scientists in academia and industry
The Gamlen R series powder compaction analyser is designed to support tableting research.
A bench top, computer controlled, powder compaction analyser, the R series is an upgradeable instrument.
R series powder compaction analysers are used to compare materials and formulations, identifying the difference in the lubrication and compressibility properties of different formulations, excipients, and manufacturing conditions.
R series instruments allow users to make tablets with high-reproducibility and consistency and are ideal for investigating tableting problems.
The instrument records force and displacement during compression and fracture, as well as providing the ejection force profile associated with tablet ejection. Data are automatically exported to Microsoft Excel for analysis.
M series bench top tablet press for custom small-batch tablet manufacturing, with portable benchtop flexibility
The Gamlen M series tablet press can simply plug in and go, working straight out of the box. Easy to operate, the device requires no training to manufacture tablets that are quality controlled through the instrument's control of compaction force and tablet weight, all at the touch of a button.
Suitable for use in protected and controlled good manufacturing practice (GMP) environments, such as an isolator, the M series can produce 100-180 tablets per hour.
Support and training services
As experts in tableting research, Gamlen Instruments offers a range of training and support services including:
Tableting training – Learn with the market leading experts in tableting research. Gamlen offers a range of hands on tableting courses at either its London laboratory or at your location. Gamlen Tableting courses offer an invaluable introduction or refresher for those looking to improve or develop skills relating to tablet preformulation and formulation development.
Tableting research and compaction analysis – Gamlen's laboratory offers a complete compaction analysis of your formulation using either Kawakita or Hekel plots.
Tablet manufacturing – Gamlen Instruments offers small-scale manufacture of tablets (round tablets only) to a size of 2mm-15mm and capacity of 2mg-400mg.
Laboratory rental – For customers wishing to conduct R&D work, training, or small-scale tablet manufacture, Gamlen Instruments offers a modern technical service laboratory for hire.