Gamlen Tableting to Exhibit at American Associate of Pharmaceutical Scientists (AAPS) Annual Meeting and Exposition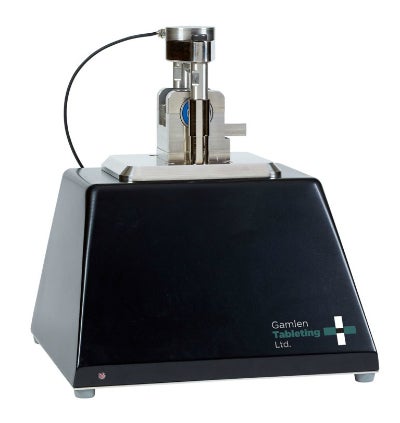 Gamlen Tableting has announced it will be presenting its new manufacturability protocol at the forthcoming American Association of Pharmaceutical Scientists (AAPS) Annual Meeting and Exposition.
The meeting will be taking place between 13 November and 17 November at the Colorado Convention Center in Denver. Gamlen Tableting will be present in booth number 868.
The new manufacturability protocol utilises data captured by the Gamlen D Series powder compaction analyser to determine whether a powder will be effective as a tablet. This straightforward assessment requires 15-25 tablets, which are compressed under tightly controlled conditions using the Gamlen D Series instrument.
In addition, Gamlen Tableting will be presenting seven posters on a range of topics including applications of the manufacturability protocol, the relationship between material and tablet properties, the effect of dwell time on tablet compressibility, and the measurement of elastic recovery during and after tablet compression.
Gamlen Tableting offers a range of easy-to-use bench top compaction instruments. They are computer-controlled and designed for industry researchers and academics to safely explore the impact of materials and process variables on powder compaction and tablet manufacture.
Gamlen presents a study conducted by V. Penkavova1, L. Kulaviak1, M.C. Ruzicka1, M. Puncochar, and P. Zamostny on the 'Beaking of Anisotropic Rod-Saped Particles'.
The efficiency of downstream processing of active pharmaceutical ingredients (API) can depend on their particulate properties, including size and shape.
This whitepaper described a method for performing dynamic powder compaction analysis and for measuring tensile fracture strength of tablets.