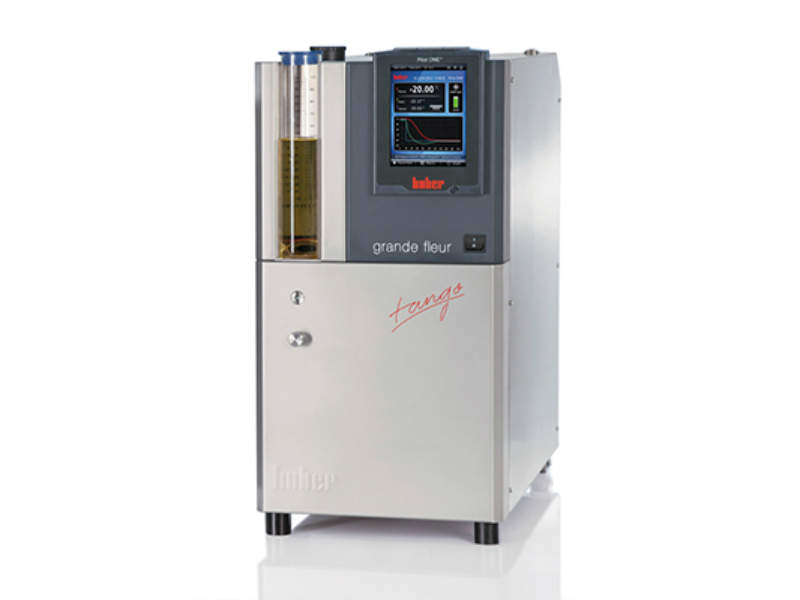 The new Grande Fleur expands Huber's product offering in the dynamic temperature control range.
The Grande Fleur, together with the Petite Fleur, are two small Tangos and are the entry-level into the world of Unistat technology.
The compact dimensions and unique thermodynamics of the Grande Fleur mean it is ideally suited for high-precision temperature control of research reactors. The Grande Fleur offers all of the great performance and features of the Unistat series, achieving unrivalled heating and cooling rates.
Grande Fleur attributes are:
Precise and reproducible temperature control results
Fastest heating and cooling rates
Wide temperature ranges with no fluid change
Pilot ONE controller with 5.7" touchscreen and comfortable menu navigation
Precise temperature control
Efficient circulation pump, adjustable
2 x USB (Host and Device), Ethernet and RS232 interfaces
Efficient operation saves working time and operating costs
Proven functionality for the process industry
E-grade "Professional" included