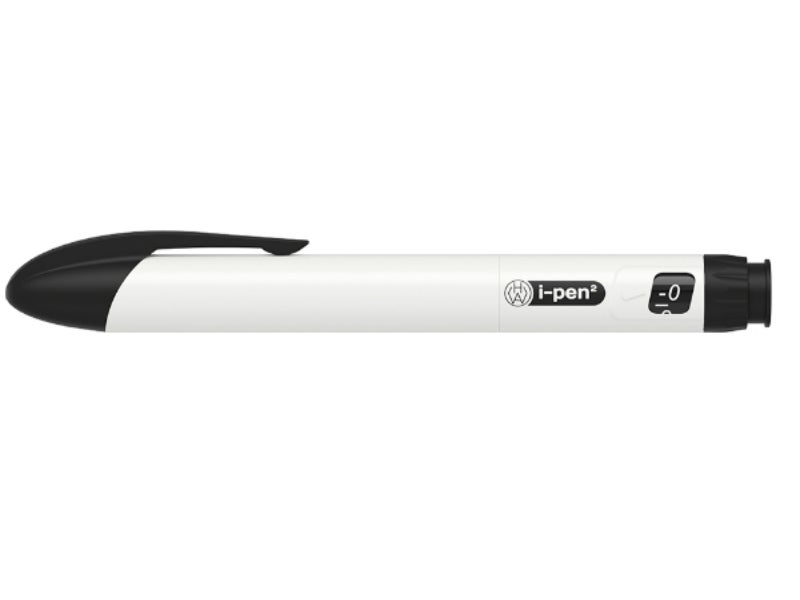 The i-pen2 is an injection device, designed for 3ml cartridges.
It is reusable and injects variable doses. The pen is also colour-customisable and has a sleek appearance with a cost-effective design, chosen through extensive patient-testing.
The i-pen2 was specifically designed for self-injecting patients and has flexible customisation options to cover all needs. The pen is of high-quality but is also economic.
Features:
A plastic reusable pen, designed through patient-testing
Its dose increments range from 0.01ml to 0.6ml
It is easy-to-use and doses can be altered safely
The dose indicator is easy-to-read to reassure the patient
It is of high-quality but also economic
Applications of the i-pen2 include:
INSUPen® EZ followed Biocon's INSUPen®. Biocon holds distribution rights for the pen and it is used with Basalog™ and Insugen™ insulin, as well as insulin analogues. It is reusable and based on Haselmeier's i-pen². Its design means it is easy-to-use, delivering doses ranging from 0.01ml to 0.60ml. It also makes a sound when changing doses, ensuring accuracy and reliability. INSUPen® EZ is available in four different colours for organisation.