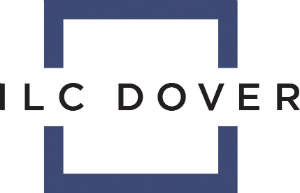 ILC Dover develops flexible isolators (glove bags) for the pharmaceutical industry. 
ILC Dover develops flexible isolators (glove bags) for the pharmaceutical industry. 
After 20 years of designing and building custom isolators for powder containment, the company's engineers have compiled and standardised isolator specifications, dimensions, configurations and components that meet the vast majority of its customers' needs. 
All materials meet US Food and Drug Administration (FDA) standards and the design accommodates current good manufacturing practices (cGMP), as well as operator ergonomics. These standardised, modular designs allow quick delivery of isolators to handle many contained pharmaceutical powder handling processes. 
The benefits of ILC Dover's In-Process Isolators include:
High-containment flexible isolators for processing highly potent (HP) active pharmaceutical ingredient (API) powders

 

Great visual clarity of ArmorFlex® films

 and bag-in bag-out sleeves

304 stainless steel framework
Standard canisters
Third-party validated nanogram containment levels using SMEPAC guidelines

 

Ergonomics and range of motion are much better than with rigid isolators

 

Economical

 

The design makes use of existing ILC Dover containment accessories such as CrimpLoc® crimps, bag/out sleeves and O-ring interface canisters

 

The passive isolator can be upgraded to a fully automatic negative pressure isolator using the ILC Dover our JetVent system

 

Fast turnaround and installation

 
While design characteristics may be identical to rigid stainless-steel isolators, flexible film aseptic isolators offer several advantages for careful consideration.
A pharmaceutical production line must be safely and efficiently managed above all else. If a product becomes contaminated or production is delayed, it can have...