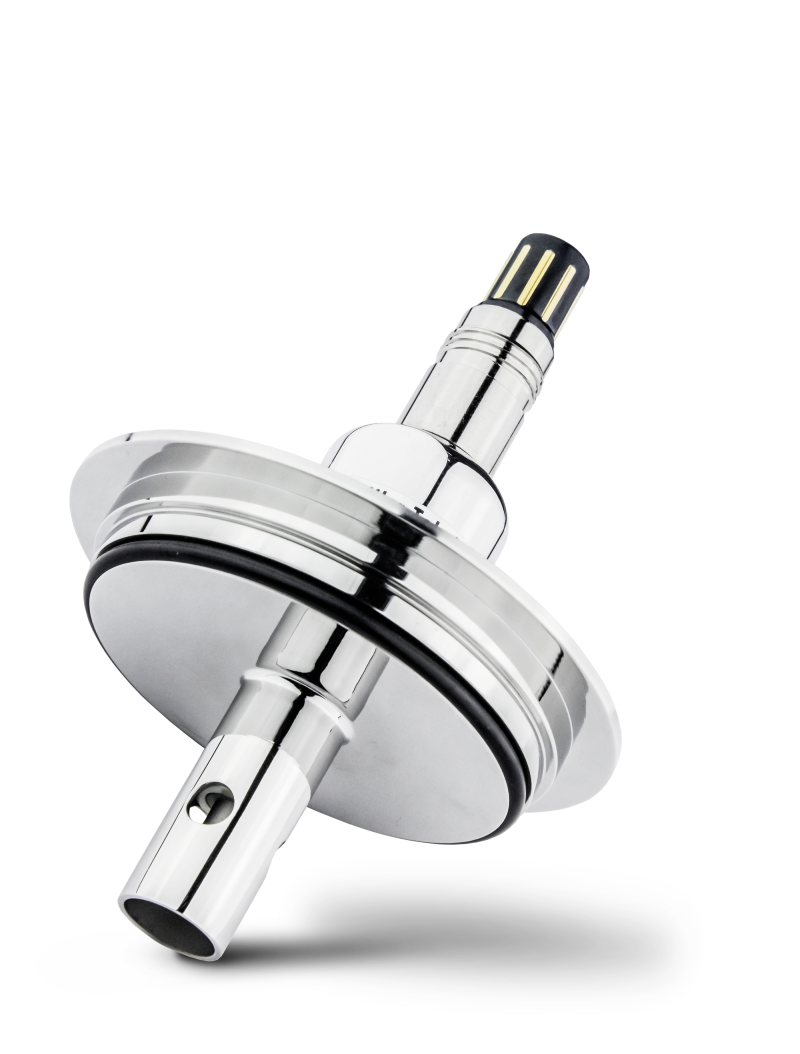 This highly polished 2-electrode sensor is intended to satisfy the needs of hygienic applications.
The sensor is steam-sterilizable up to 155°C and fits 1 ½" or 2″ Tri-Clamp fittings common in industries with hygienic demands. The 2-electrode sensor from METTLER TOLEDO reliably meets the demands placed on measurement technology today in respect of quality control in water conditioning/preparation in the food & beverage and other industries with hygienic requirements.
The sensor provides both improved safety and enhanced support for validation and qualification procedures. Precisely precalibrated and documented cell constants ensure the highest measurement accuracy, reduces costs and increases process safety.
Features and Benefits
Certificates included at no costs
MaxCert™ includes all certificates to make validation easy at no additional cost. NIST/ASTM-traceable and documented cell constant, 3.1B certificate for ss parts, certificate according to EN 10204-2.1 for all other materials in contact with the sample.
Increased process reliability
The IP68 rated connector system VarioPin ensures excellent and problem-free signal transmission and stops problems with humidity. It also saves money compared to fixed cable installations.
Fully sterilizable
These sensors are sterilizable up to 155 °C steam, important for SIP procedures common in the food & beverage industry.