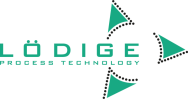 Many products obtain their specific shape and property once they are covered or enveloped by particles, in a process known as coating.
Many products obtain their specific shape and property once they are covered or enveloped by particles, in a process known as coating. Thereby, the different coating applications are as diverse as their realisations. Coating of particles is always used when surface properties of raw products need to be modified, for instance when the raw products must be protected. For example, the coating can be used for hydrophobising or sealing the surface. In the pharmaceutical field, special coating materials are used in the manufacture of so-called extended-release compounds, whose action principle is based on the slow release of medical substances. Last but not least, coating is used to influence the taste of a product.
Lödige coaters have been used for manufacturing various products since 1980. Products, that can be processed with a suitable coating drum design include tablets of all shapes, capsules, pellets, larger granules, catalysts and other formed items, for example for medical technology.
In the past decades, coating technology has experienced rapid development. Low spraying losses, easier handling and more effective cleaning are just some advantages of developing technologies. Lödige coaters LC comply exactly with these requirements.
The advantages of the Lödige coaters include film and sugar coating with a very gentle product movement. In addition, they feature a high variability of working volume with optimal air routing without the need to change the coating drum. An explosion-proof design is available on request, and systems can be individually customised.
Cost-efficient coating with the new LC light series
In 2020 Lödige Process Technology introduced a new series to complement its coater portfolio. With its standardised design, the newly developed LC light series is an attractively priced alternative to the customised machines of the existing LC series.
The machine's special feature is its consistent focus on standardised functionality. That means: no work is required for designing and programming a customised solution. This results in a significant cost advantage over customised designs – and Lödige passes on the cost savings to its customers. A second advantage is a reduction in delivery times.
The new coater model offers all key advantages of the LC series, a series that is distinguished by its innovative air guiding system, high-quality nozzles manufactured by Düsen-Schlick GmbH and an innovative nozzle arm concept for spray coating. This permits the perfect adaptation of the nozzle position to the tablet bed. The innovative technology enables perfect results to be achieved by simple adjustment of the spraying distance and angle at any time. The optimum arrangement of nozzles ensures a faster process than in comparable coaters. Unlike conventional coating procedures, this process involves air being applied through a distributor pipe and flowing around the coater drum, with air entering the drum along a large circumference. The air guiding system creates an even, low-turbulence airflow in the coater, reliably ensuring optimum coating results and high efficiency. It also prevents contamination in the coater interior, on the nozzles or nozzle arm.
Pharmaceutical products such as ordinary or effervescent tablets are manufactured from powdery raw materials.