Lödige Process Technology (Lödige) offers high-quality customised machines, systems and services for process technology applications for mixing, granulating, coating, drying, reaction and related processes in the pharmaceutical industry.
More than 500 patents and 35,000 machines and systems attest to Lödige's experience with customer-oriented system solutions. The company operates with over 500 employees worldwide and supports its customers with a network of subsidiaries, technical offices and agencies.
Lödige has a subsidiary coordinating the entire North America business in Florence, Kentucky, US, as well as subsidiaries in Spain and France, and joint ventures in India and China. Additional licensees situate in Brazil and Japan, and worldwide representations complete the worldwide Lödige network.
Process technology solutions and services for the pharmaceutical industry
Lödige has a broadly diversified international customer base, consisting of companies from the pharmaceutical, food and cosmetics industries, as well as construction materials, chemistry, metallurgy, cellulose, starch, minerals / ores and the environment.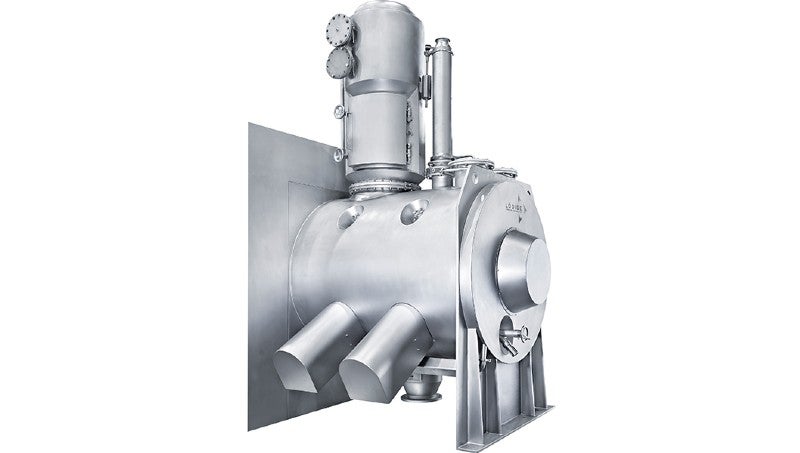 Lödige Vacuum dryer type VT 3000.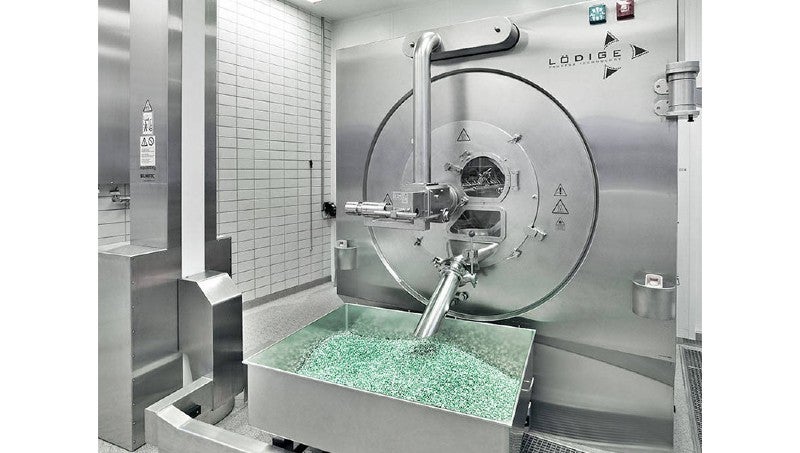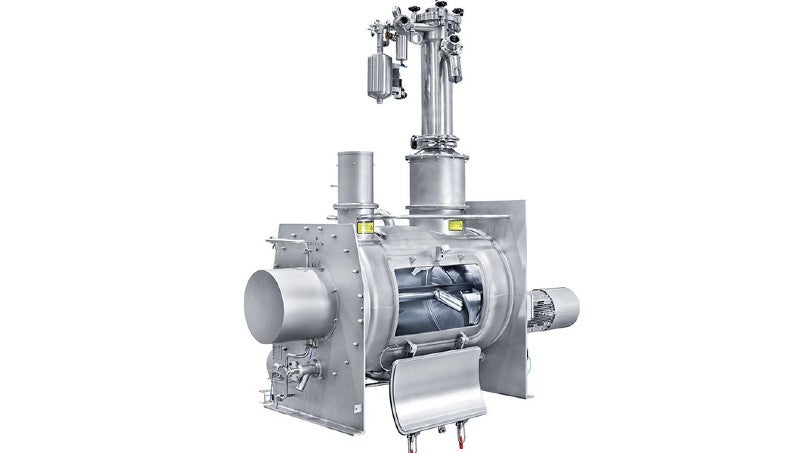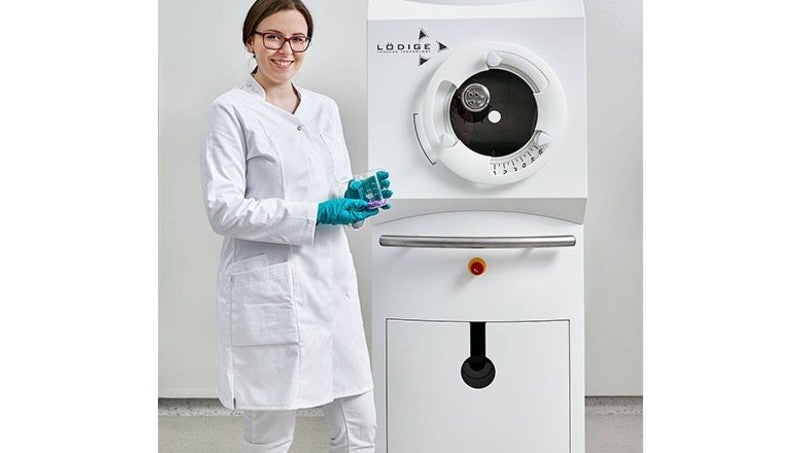 Lödige Laboratory Coater.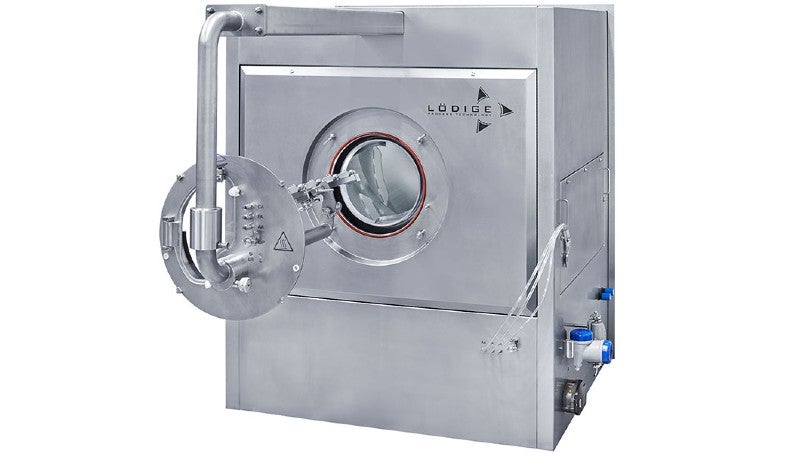 The company's customers appreciate the high quality of mixed products, together with the speed and efficiency of its machines individually tailored to the specific requirements of the respective industries.
As a solution and service provider for all processes, Lödige delivers sophisticated, bespoke operational subsystems and offers turnkey installations. The company assumes all work stages from set-up to installation and commissioning of the turnkey solution for the customer. As well as focusing on core industries, proximity to the client is key to sustainable corporate development.
In addition to the individual application-specific design of each machine, this calls for reliable customer service by experienced engineers ranging from the installation, subsequent upgrades and modernisation to dismantling and disposal, including emergency support in the unlikely case of a breakdown.
Process knowledge for the pharmaceutical industry
In-depth knowledge in processing for mixing, granulating, drying and coating systems forms the basis for the development of innovative system solutions for the pharmaceutical industry.
Lödige adapts perfectly to various on-site production conditions, enabling customers to master the challenges currently faced by manufacturing plants.
High-quality, cost-effective machines and services provided by experienced professionals make Lödige a valuable partner of the pharmaceutical industry, demonstrated by close long-term cooperation with well-known pharmaceutical manufacturers.
Safety, purity and reproducibility standards
Across the world, the highest possible standards of safety, purity and reproducibility govern pharmaceutical production. Lödige's products and services are subject to these same international quality standards.
In the context of this criteria, the company's specific processing knowledge for mixing, drying, granulation and coating systems forms the basis of Lödige's innovative system solutions for the pharmaceutical industry.
The customisable design of Lödige's machinery conforms to all current good manufacturing practice (GMP) directives, US Food and Drug Administration (FDA) regulations and requirements for the production of wash-in-place (WIP) / clean-in-place (CIP) systems.
The company has developed close cooperation with leading pharmaceutical manufacturers and its expertise is regularly incorporated with the production of more than 1,000 customised systems.
Test centre for pharmaceuticals
A test centre for pharmaceuticals is available at Lödige's facility in Paderborn, Germany, for process development and achieving a reliable scale-up of machines on a production scale.
The test centre is equipped with all necessary devices for mixing, wet granulation, sieving, drying and coating, and meets the requirements of GMP-compliant series of trials and small production batches.