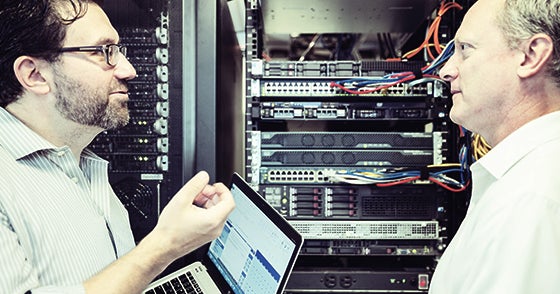 MaxxSecure is a completely managed network security solution that is optimised to protect against spam and viruses, unauthorised intrusions and inappropriate web content.
As a fully-managed solution, West UC's security experts are available to assist in configuration and ongoing management.
Centralise security management
MaxxSecure provides an online portal to simplify policy creation and editing, along with powerful utilisation reporting across all locations, ensuring internet usage is safe, suitable and productive.
Protection from evolving threats
MaxxSecure uses complex algorithms, header, language, content and permission filters to identify and eliminate current and emerging spam formats.
It also scans email and internet downloads to protect against viruses, phishing, spoofing and harmful executable files.
Secure access to resources
MaxxSecure extends security to remote employees, providing access to internal network resources such as email, applications, file servers and systems through virtual private networking (VPN).
No hardware setup or maintenance
MaxxSecure provides simple network address translation, complex, policy-based authentication, intrusion detection and application-level traffic shaping without long, complex installations and maintenance interruptions.
Business continuity
MaxxSecure is built on a redundant and geographically diverse infrastructure to eliminate single points of failure.
Operating on the MPLS network, it offers full redundancy using multiple carrier connections so even if a disaster, outage or hardware failure strikes, security is not compromised.
MaxxSecure uses the latest technology from leading security vendors and incorporates them into one scalable system to protect the client's enterprise.
Industry veteran Zeus Kerravala provides real-world examples of significant business benefits that arise from hosted...