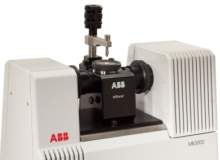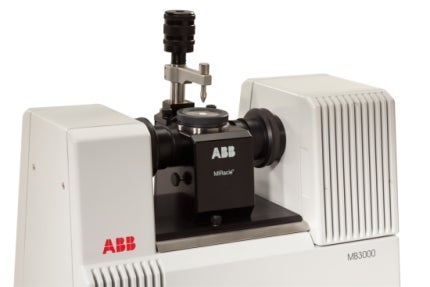 The MB3000-PH is designed for QA/QC, formulation and research and development laboratories. It is extremely versatile and can use a wide variety of easily swappable ABB or third-party accessories that are pinned in place and do not require alignment (MIRacle ATR, horizontal ATR, DRIFT, gas cells, microscope). The MB3000-PH combines all the attributes of a research grade instrument, in particular an outstanding signal-to-noise ratio, with the benefits of a minimal cost of ownership laboratory analyser. Its new design and metrology allow the user to operate the instrument without any scheduled maintenance for a period of ten years.
The MB3000-PH is equipped with the intuitive Horizon MB FT-IR software for acquisition, processing and analysis of spectra. The Horizon MB Library add-on module is also a part of the package and allows efficient multiple library searches. The solution also includes the Horizon Security add-on module to enable operations in a 21 CFR Part 11-compliant mode. This high-performance spectrometer comes with a new set of IQ-OQ documents and is backed with a three-year warranty.
Spectroscopic performance (typical at 25°C with DTGS detector):
Signal sampling: 24-bit ADC
Short-term baseline instability: <0.09%
Temperature stability: <1% per °C
Click here to watch a video about the MB3000-PH: FT-IR life sciences laboratory analyser.