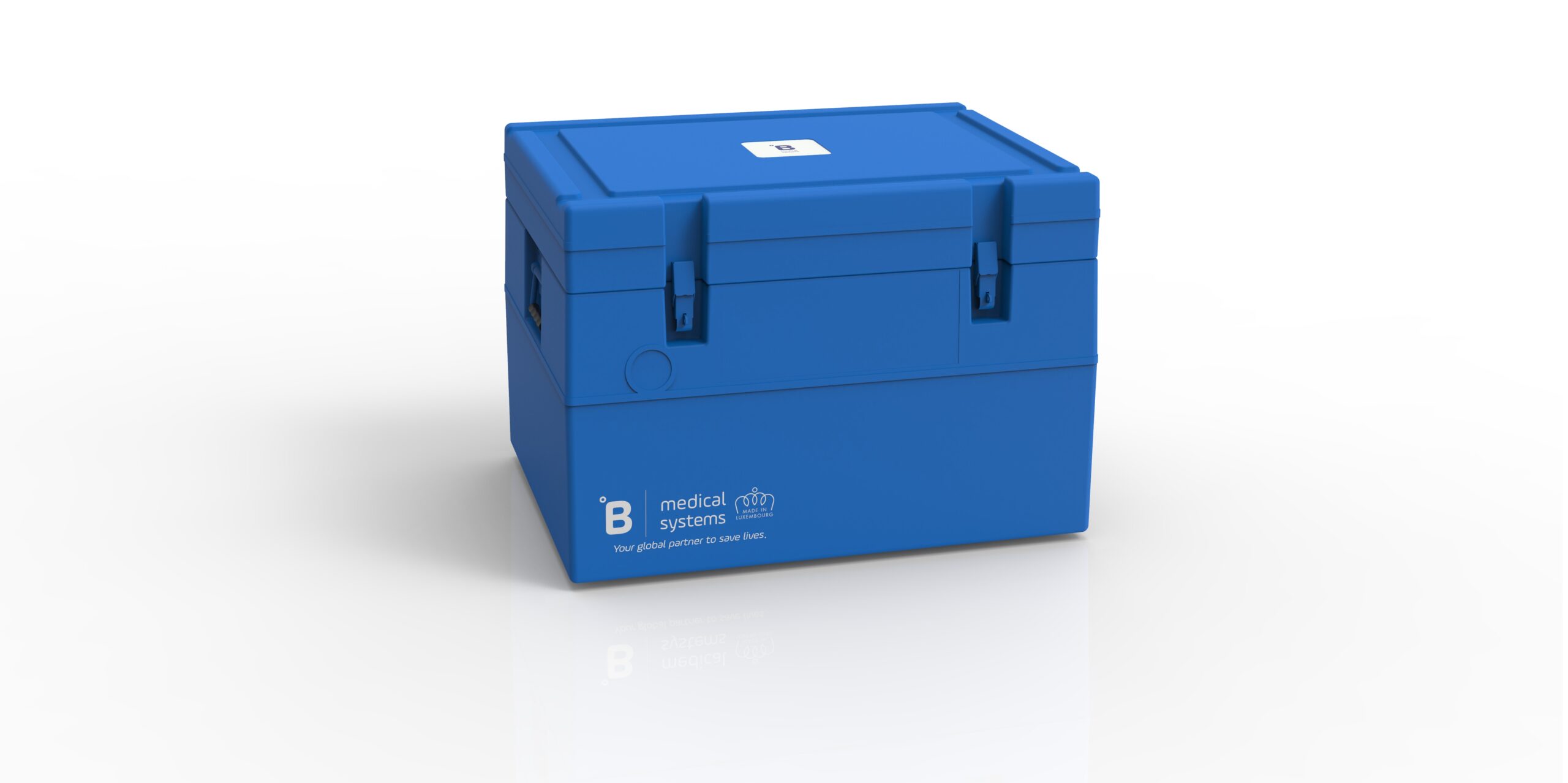 B Medical Systems' medical and blood transport boxes are medical-grade equipment designed to preserve the integrity of valuable pharmaceuticals and samples such as blood during transport. They are most used in hospitals, clinics, laboratories, and blood management institutions to safely transport thermosensitive medicines, vaccines, or other biologicals between points of care while maintaining the required storage temperatures.
B Medical Systems offers a wide range of transport boxes among its products, varying in storage capacity. Its largest model, the MT25, with a gross volume of 44L, is ideal for easily transporting thermosensitive pharmaceuticals and/or samples.
The major features offered by this transport box are reliable protection offered by the robustness of the product, prolonged cold life for lengthy temperature-controlled transports, and eco-friendly insulation for optimum protection against temperature excursions.