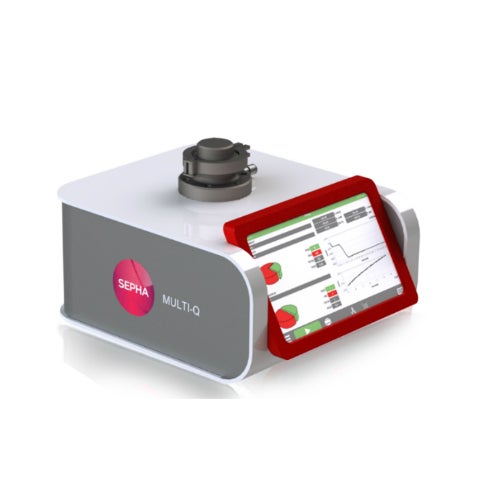 The Sepha Multi-Q is a multi-functional, nondestructive leak test and inspection system for rigid containers and flexible packaging.
It can be used in combination with interchangeable attachments to fit the full range of container types available on the market today.
The multi-functional system offers an all-in-one solution to test the integrity of all types of containers including sachets, pouches, bags, bottles, vials, ampoules, trays, devices and modified atmosphere packaging (MAP).
Using non-destructive methods, including vacuum decay (ASTM F 2338-09 (2013)),  pressure decay, ramp-to-proof pressure, occlusion, and a vacuum flexible membrane, the Sepha Multi-Q provides the flexibility to test different containers in variable sizes for defect types such as cracks, channels, gross holes and pinholes down to 5μm.