Sepha focuses on the global pharmaceutical and medical packaging market, and its main areas of expertise involve supplying innovative packaging solutions, inspection and recovery products to clients who manufacture blister packs.
Our products incorporate unique, innovative and patented technologies to help meet requirements of our demanding client base. In particular, our products are chosen for their ability to improve quality assurance procedures and to reduce manufacturing costs, enabling clients to efficiently meet the stringent regulatory requirements of the industry.
Our product range incorporates three main divisions:
The VisionScan tool-less, non-destructive leak detection device.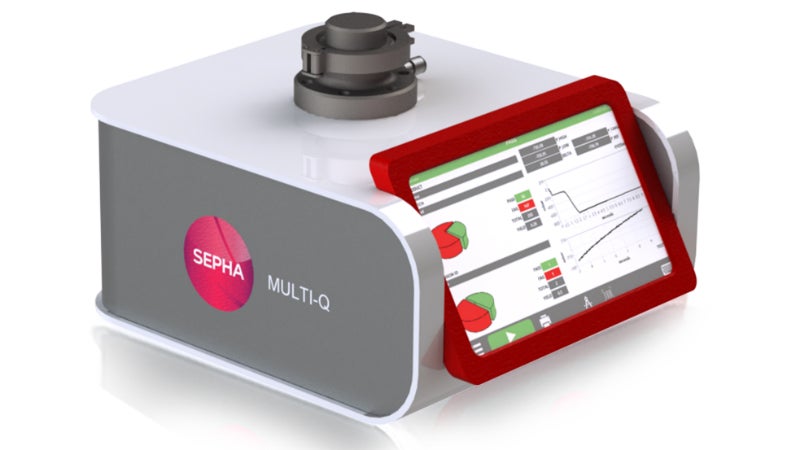 The Sepha Multi-Q is a multi-functional, non-destructive leak test and inspection system for rigid containers and flexible packaging.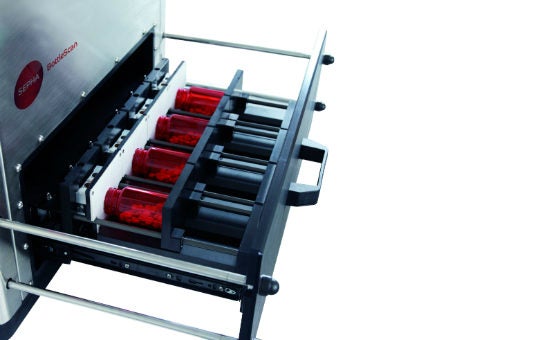 BottleScan is a tool-less, non-destructive leak detection machine for induction-sealed bottles.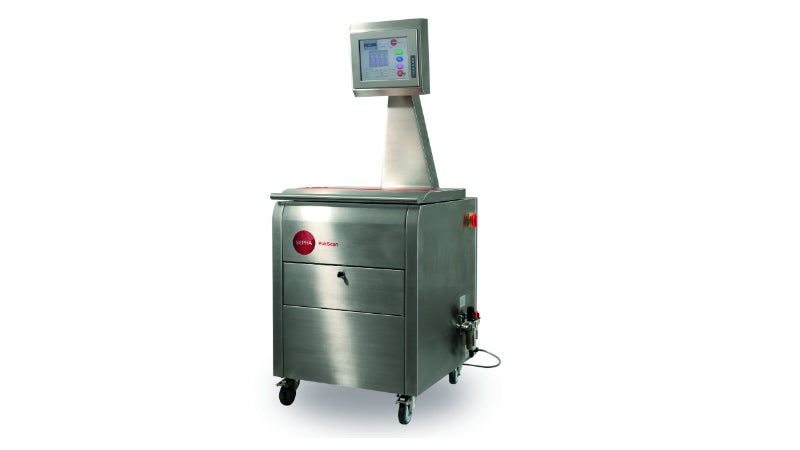 Non-destructive leak-testing equipment for pouches and sachets.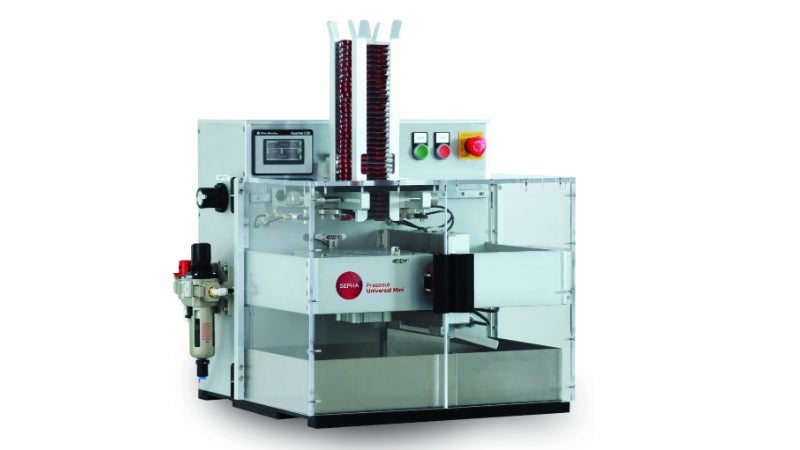 PressOut Universal Mini is a bench top, automated deblistering machine for recovering low volumes of pharmaceutical tablets and capsules, including child-resistant and peelable blister packs.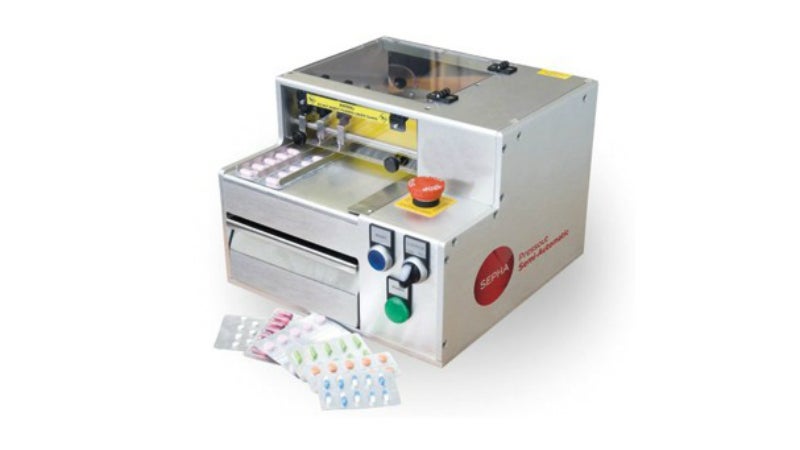 Sepha provides a comprehensive range of automatic and semi-automatic deblistering machines that enable the safe recovery of valuable product from all types of rejected blister pack.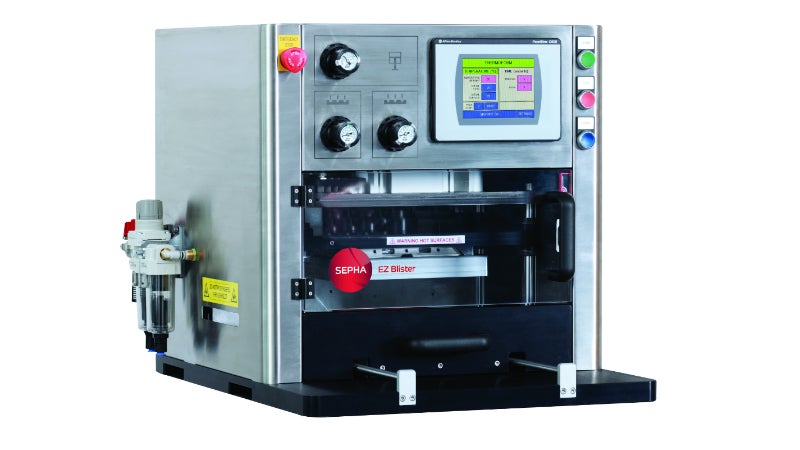 EZ Blister is a compact, customisable blister packaging machine for clinical trial laboratories and facilities requiring low-volume packaging solutions.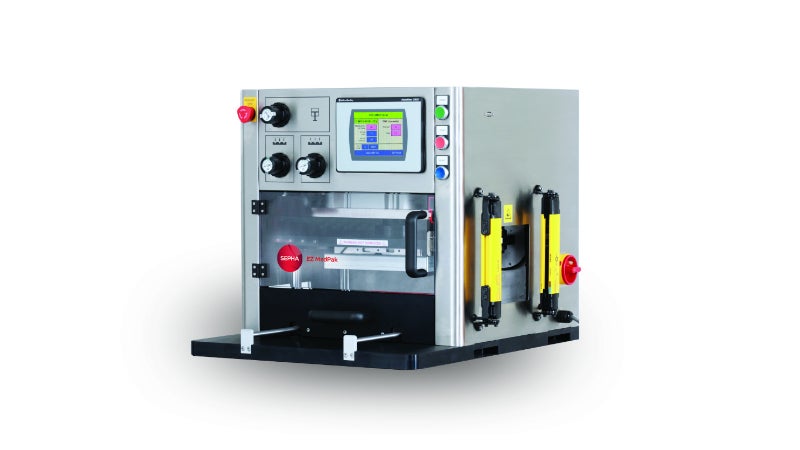 EZ MedPak is a compact, lab-scale package development machine that has been designed specifically for the medical device market where sterility maintenance and barrier protection against microbial penetration is required.
Packaging solutions
Product integrity testing
Product recovery
In 2013, Sepha joined the TASI Group of companies, becoming part of the single largest pharmaceutical test and inspection group worldwide.
Product integrity: non-destructive leak detection equipment for pharma packaging
Innovative, non-destructive package leak detection equipment enables our customers to improve the accuracy of their leak detection procedures and reduce costs. Our technology-based, non-destructive leak detection range is capable of detecting leaks in a wide range of pharmaceutical blister packs, induction-sealed bottles, sachets, pouches and medical device packaging. Our test process is clean and dry, allowing products that have been tested to be recovered and returned to the production line.
Visionscan is a tool-less, non-destructive leak detection device for pharmaceutical blister packs. Using the latest camera imaging technology, it offers modern pharmaceutical manufacturers a flexible, reliable, objective and cost-saving alternative to destructive blister pack test methods such as blue dye. Visionscan is simple to operate and requires no tooling, making it ideal for high-volume pharmaceutical manufacturers and packagers where high levels of quality control, cost reduction and multiple product changes are required.
PakScan, is a non-destructive leak tester for pouches and sachets made of flexible non-porous materials, containing solids or dry powders. It can detect holes as small as 10µm. PakScan's test does not damage the sachets or their contents.
MediScan offers a tool-less solution for leak testing pouches and sachets. It incorporates the leak detection technology and software, developed by Sepha, that is utilised on a daily basis by top global pharma companies to ensure product integrity in their pharmaceutical production lines.
BottleScan is the latest in addition to Sepha's product Integrity range and uses force decay technology to detect holes and weak seals in induction-sealed bottles. It tests multiple bottles simultaneously and provides an objective PASS/FAIL result for each bottle. It is tool-less, making it ideal for facilities that handle a wide range of bottle types and sizes.
Product recovery: deblistering machines for pharmaceutical blister packs
Sepha are the global leader in innovation and development of pharmaceutical deblistering equipment. Our machines are used globally on a daily basis by the majority of leading pharmaceutical companies to recover valuable product from blister packs.
All models in the Press-Out range allow rapid changeover and minimum downtime with maximum hygiene and efficiency. Using minimal pressure to extract tablets and capsules ensures that foil pieces do not detach from the blisters and prevents product damage during the deblistering process. Sepha has products suitable for push-thru blisters as well as child resistant or peelable blisters
Press Out Manual, Semi-automatic and Automatic offer deblistering solutions for push-through blister packs. These machines vary in operating speed and functionality to cater to the widest range of pharmaceutical manufacturers and packagers as well as pharmacies.
Press Out Universal and Universal Mini allow valuable product to be removed from any blister pack including child resistant packs. The unique cutting action allows these models to handle packs containing fragile and friable product.
Packaging solutions: lab-scale packaging machines for pharmaceutical and medical packs
Ideal for small batches of pharmaceutical, medical or nutraceutical products from tablets and capsules to ampoules and medical devices, the EZ range is economical, time efficient and suitable for:
Clinical trials and stability studies
Package development
Marketing samples
Low-volume production e.g. of specialist drugs
The compact and easy-to-use model provides a three-in-one operational flexibility and combines the convenience of a lab-scale machine with the capability of a full sized production machine.
About Sepha
Established in 1980, Sepha is an award-winning specialist engineering business based in Belfast, Northern Ireland.
At our Belfast HQ, we have a young, highly educated and skilled workforce, who design, develop and manufacture all our products in-house, and we export to more than 35 countries globally.
Sepha is a well-established brand in the global pharmaceutical market, known for its continuous innovation and customer-focused solutions. We have developed a strong global sales, customer service and support network in all major pharmaceutical manufacturing markets. As a result, we can include the majority of the world's top ten pharmaceutical companies as clients.