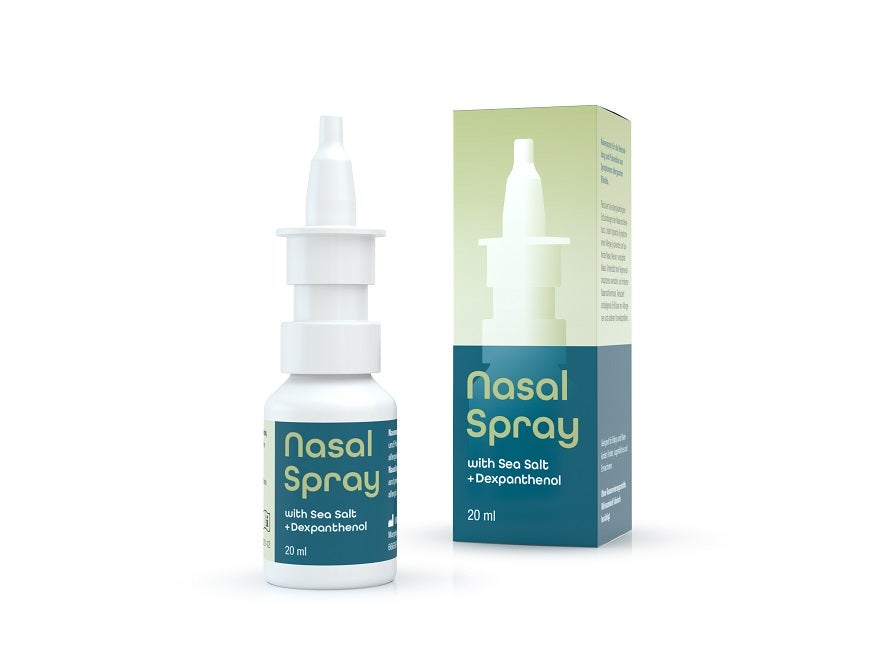 This nasal spray offers natural cleansing and mild relief in case of allergic and non-allergic rhinitis, rhinosinusitis and dry nose. It gently cleans nasal cavity and removes crust, provides essential moisture to dry and irritated nasal mucosa and supports alleviation of irritated nasal epithelium, sneezing, itching and crust formation. The spray can be used as a supportive treatment of a common cold or allergic rhinitis. It is suitable for use in infants and children as a mild supportive treatment of a common cold or allergic rhinitis.
"Nasal Spray with Sea Salt + Dexpanthnol" supports alleviation of symptoms like itchy and runny nose, sneezing and nasal congestion. It reduces harmful influences of allergens and airborne particles and provides gentle care to stressed nasal cavity and improves wellbeing. Dexpanthenol soothes inflammatory processes of disturbed nasal mucosa caused by allergic and non-allergic rhinitis and rhinosinusitis. It also supports the regeneration process of damaged cells and thus contributes to a rapid recovery of the wound and irritated nasal mucosa. Dexpanthenol helps to rebuild the natural protective barrier of the nasal mucosa.
The nasal spray is suitable for babies, children and adults and has a shelf life of 36 months with a period after opening of 12 months.