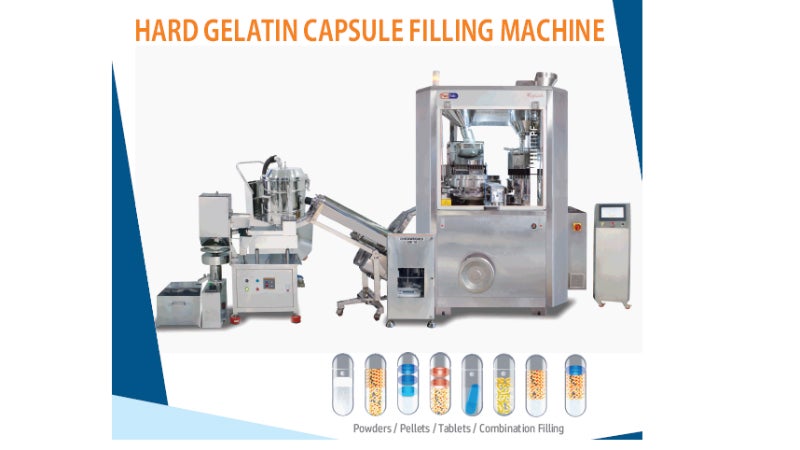 The PF Series is PaciFab's capsule filling machine range, which has installations worldwide.
Constituents for the PF series are made at Fabtech's in-house facilities or are sourced from international quality suppliers. All the contact parts of the machine are made of SS316.
Automatic and semi-automatic capsule filling machines are designed to cater to a wide range of formulations, including powders, granules, pellets, sustained release spherical pellets, tablets, filled capsules, and a combination of these.
The automatic capsule filling machines are capable of encapsulating wide range of capsules, with varied output range of 25,000, 40,000, 90,000 and 150,000 capsules per hour. These machines are provided with productivity enhancing features, which can be handled by a single operator.
FabTech also provides interchangeable and affordable change parts for any capsule maker in the industry. This is one of the company's major attractions.