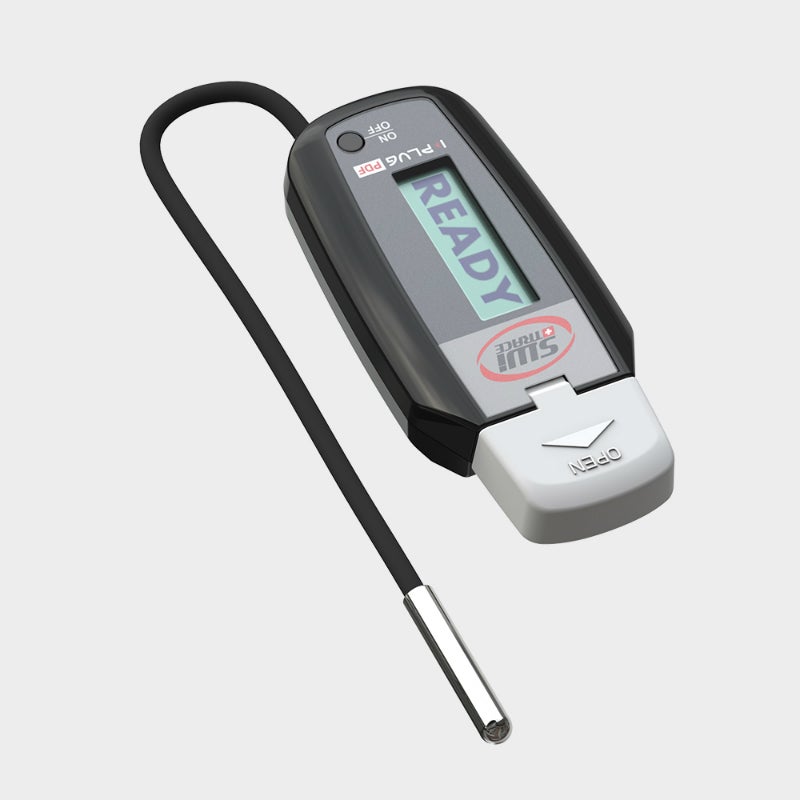 Temperature data loggers are utilised to reliably monitor and register temperature values.
Data loggers provide the only means of proving that temperature-sensitive products have at no time been subjected to temperatures which could have a negative influence on the product quality during transport or storage. For this reason, the use of calibrated data loggers is prescribed in many areas of pharmaceutical and food logistics.
We offer you a selection of professional quality products for the inexpensive temperature monitoring of transport and warehouses.
The areas of application for a temperature data logger are diverse – they are used for vaccine shipment, shipment of samples for clinical studies, worldwide distribution of pharmaceutical products, shipment of refrigeration-mandatory foods for webshops, temperature labelling of temperature-controlled warehouses, temperature measurement and documentation of laboratory refrigerators, as well as in the qualification of cold chain packaging.
There are different types of temperature data loggers for different areas of application.
For worldwide shipping, the use of one-way data loggers with a USB connection is recommended. The receiver can read out the temperature values via the USB port on their computer, can save them in a file and transmit them to the sender by email. Returnable data loggers are used predominantly for stationary temperature measurement in refrigerated warehouses or laboratory refrigerators, but also for courier transport where the driver is responsible for the temperature data logger and also returns it.
The data readout from a temperature logger is processed using suitable software and presented in graphic or tabular form. There are convenient cloud-based solutions where the data is archived and is accessible from anywhere via a secure Internet connection.
SWITRACE USB DATENLOGGER I-PLUG

Temperature data logger – single-use or multi-use version
Self-generated report in PDF format
Download in WEB application
Storage capacity: 8,000 measurement points
Start time / running time / measuring intervals programmable
4 alarms programmable
Alarm indication via LEDs
Measuring accuracy: 0.3°C
Measuring range: -40°C to + 65°C
Swiss quality product
SENSITECH TEMPTALE ULTRA DATENLOGGER

Validated temperature logger via USB port, which can be read without the need for software; automatically generates a PDF report. Storage:
16,000 measurement points
Start/stop buttons
Display of respective ambient temperature
Programmable start time/operating time/measurement intervals
Programmable alarm display
Display range: -30°C to +70°C
Maximum operating time: 12 months
TEMPMATE USB LOGGER

Cost-effective disposable temperature logger in credit card format
With USB interface
PDF format temperature report
Start/stop button
LED alarm display
Operating time 6 days/15 days/90 days
With validation certificate