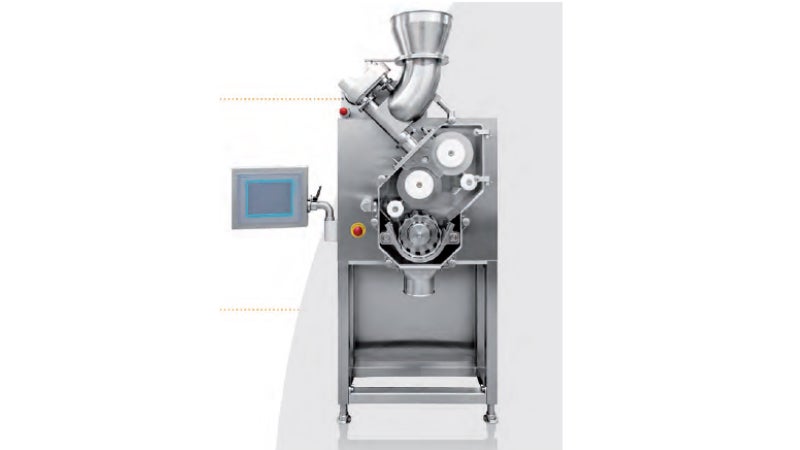 The Polygran is a fully instrumented development pilot plant for clinical and full-scale production from 500g to 300kg/h. It has a wide range of technological benefits, including validated gap and force measurement.
Other technological benefits include:
Easy scale-up to production
Perfect gap seal system
Process data acquisition
Variable gap design
Easy assembly due to reduced interchangeable parts
Advanced feeding hopper design for all process requirements
Adjustable screen clearance to optimise particle size distribution
Additional options:
Different roller surfaces
Variable screen mesh sizes
Operator interface with touch screen panel
Recipe management
Process data archiving
CFR 21 Part 11 compliancy
OPC-Connection
Integrated 2-step granulation system
Further reasons to choose Gerteis as your dry granulation expert:
Realising user-specific machine configurations
Worldwide excellent technical and scientific support
Close academic cooperation with vatious universities
Cinducting pharmaceutical roller compaction seminars
Validation documentation and support
POLYGRAN applications for pharma, food, and chemical industries
Setting the industry standard with the latest in dry granulation technology
Excellent value for money
While not every formulation can be granulated on a conventional roller compactor, the GERTEIS® roller...