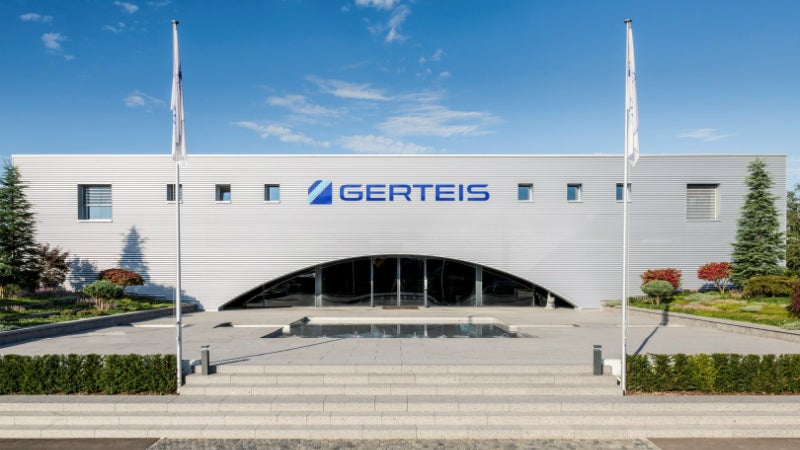 GERTEIS specialise in the design, development, and production of premium roller compactors for the pharmaceutical, chemical, and food industries.
With its innovative technological capabilities for design, development, manufacturing, and process optimisation, GERTEIS guarantees the optimal solution for your dry granulation needs.
Dry granulation machines
Gerteis always provide you with the optimal dry granulation solution. Its machines are suitable for the pharmaceutical, chemical, and food industries and can be customised for your individual setup.
Roller compactor for dry granulation
Gerteis' flagship roller compactor, MACRO-PACTOR®, is designed and engineered for development, pilot projects, and full-scale production.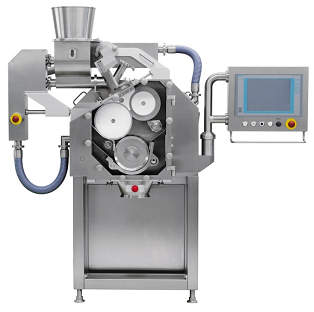 The MACRO-PACTOR roller compactor has a capacity of up to 400kg/hr.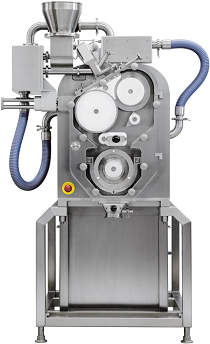 The MINI-PACTOR® roller compactor can be used for clinical trials and small production batches.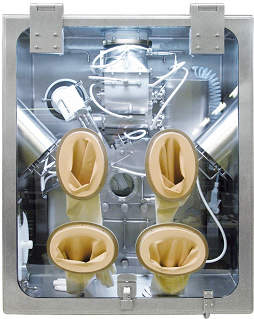 The ULTRA-PACTOR&#174; roller compactor offers a superior containment level down to <0.1&#181;g/m&sup3;, which results in optimal protection of the operator and the product.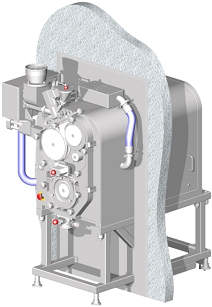 The company's ingenious through-the-wall design keeps the production and maintenance areas separate for clean room applications and limited production spaces.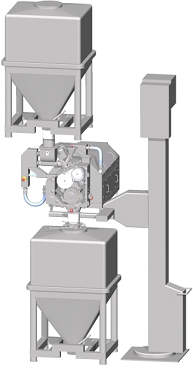 Due to our flexible machine setup, bin-to-bin production can be achieved with a minimal amount of vertical space.
With the optional clean-in-place (CIP) / wash-in-place (WIP) cleaning, press roller cooling or heating, and different press roller surface designs, you can be sure of an optimised solution for your dry granulation needs.
Roller compactor for laboratory development
With its capacity of 10g/trial up to 100kg/hr, the MINI-PACTOR® is the ideal roller compactor for laboratory development. It also handles pilot projects and small-scale production easily. Scale-up to full-size production is a breeze due to the company's harmonised PACTOR® designs.
Some of the options available are WIP / CIP cleaning, press roller cooling / heating and different roller surface designs.
Roller compactor for dangerous substances
Gerteis' high-end roller compactor ULTRA-PACTOR® reaches a containment level of <0.1µg/m³. The ULTRA-PACTOR® guarantees optimal protection for the operator against highly active and dangerous substances.
Dry granulation equipment rental
By renting a Gerteis unit, you can test the company's dry granulation equipment and see for yourself how well the machine works before making a definite purchase decision. Gerteis will also provide training for your operators so they can immediately discover the advantages of our roller compactor.
Renting a unit is risk-free, as the company will fully credit your rental payments towards the purchase price if you decide to buy the machine within twelve months from the start of rental.
Dry granulation service and support
Gerteis' highly skilled staff can provide you with in-depth knowledge and know-how to not only optimise your product throughput and overall product quality, but also save you a considerable amount of money by supporting the development of that all-new product you wish to put on the market.
In addition, the company conducts presentations and hands-on seminars to train your staff on all aspects of dry granulation and to maximise productivity output.
Contact Greiner using the enquiry form to discuss your dry granulation application.