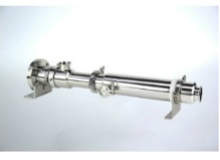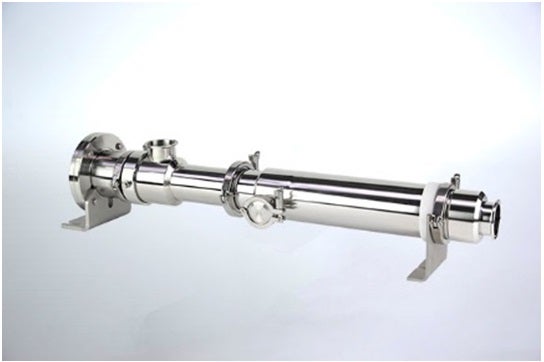 ViscoTec dosing and filling pump type RD-hygienic is suitable for food, pharmaceutical and cosmetic products.
It is a volumetric conveying pump based on the endless piston principle and is ideal for discontinuous or continuous pulsation-free metering for viscous, shear sensitive and high-filled materials.
Highly accurate dosing applications can be achieved using ViscoTec dispensers. The conveying pump features dosing units with specific filling nozzles depending on the individual application.
Dispensing is achievable within automated lines. The pump is suitable for low to high viscosity fluids that could contain abrasive, shear-sensitive particles or fillers.
It provides results for cleaning / sterilisation in place cleaning and can be integrated in an automatic flushing system.
The dosing unit can be used as feeding pump in subsequent processes and in barrel emptying systems for hot and cold filling.
Available accessories include a hopper with 10 l or 50 l, manifolds with air bleed valve, food or pharmaceutical hoses, and pressure sensors for pump protection and control.