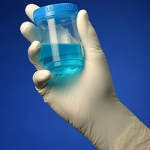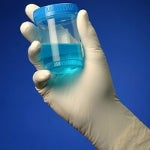 Cleanroom gloves, sterile gloves and cleanroom hand protection products are worn to protect your hands, as well as your products when working in a controlled environment.
When working in a cleanroom, you cannot use boxed gloves or any gloves not specifically labelled as cleanroom gloves.
All our sterile gloves and cleanroom gloves come double cleanroom bagged, and are specifically labelled for use in cleanrooms.
Cleanroom Connection stocks 9in, 12in, 16in and 24in cleanroom gloves.
Our most popular styles of cleanroom gloves are:
Latex cleanroom gloves
Nitrile cleanroom gloves
Vinyl cleanroom gloves
Sterile latex gloves
Sterile nitrile gloves
Chemo gloves
Lab gloves
Sterile nitrile cleanroom gloves are our most popular style of cleanroom gloves. Many people suffer from latex allergies and must wear nitrile material gloves.
Nitrile offers good anti-static protection, as well as chemical resistance. We offer both non-sterile and sterile nitrile cleanroom gloves from Kimberly Clark, CT International, BioClean, Ansell and MicroFlex.
Sterile latex cleanroom gloves are usually preferred by workers due to the softness and sensitivity that latex offers.
Cleanroom Connection stocks latex cleanroom gloves and sterile latex gloves for use in Class 10-100,000 rated controlled environments. Latex offers good resistance to common cleanroom chemicals.
For free samples, please contact us at 0800 616 5319 or email us at sales@cleanroomconnection.com