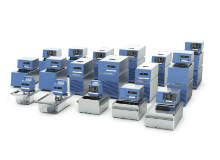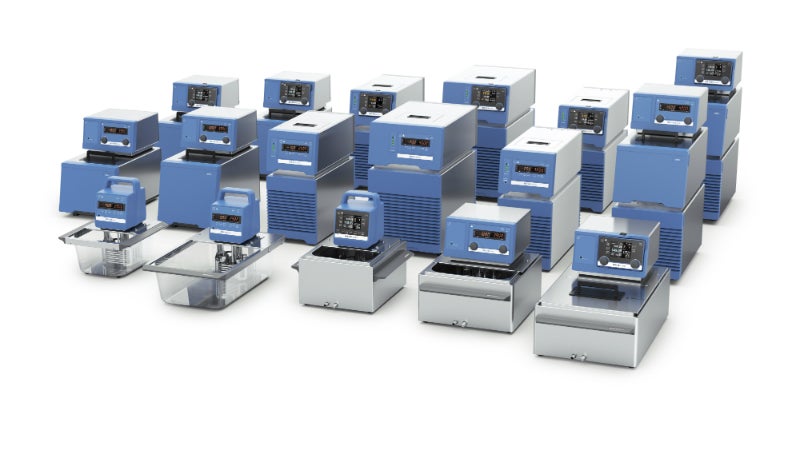 IKA offers a wide range of products for temperature control applications, which have high-precision and power.
From -30°C to 250°C, the temperature range of IKA's temperature control products helps meet challenges including budgetary constraints. IKA also offers entry-level and high-end products for demanding requirements.
In addition to the above-average, industry-inspiring pressure and suction power, IKA's devices are designed to be sustainable. The RC 2 basic and control models can be equipped with a smart compressor cooling.
An exclusive feature, remote control models are enabled through the WiCo wireless controller. The tempering systems are operated remotely and safely.
Heating:
Regardless of the immersion circulators (models ICC and IC) or the heating bath circulators (models HBC 5 and 10), IKA's products are reliable, safe, and work under powerful pressure and suction pumps. Large heating surfaces provide optimal heat exchange for temperatures up to 250°C.
Heating and cooling:
IKA has expanded its circulator portfolio by adding the combined refrigerated and heating circulators CBC 5 and HRC 2 devices (each available in basic and control versions). The temperature range is from -30°C to 200°C.
Cooling:
IKA is expanding its offering of highly efficient recirculating chillers by introducing the RC 5 basic and control in the Q1, 2017. These products are designed for powerful cooling performance, complementing the line by strong and compact chillers.