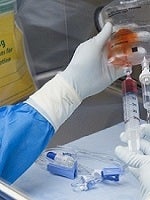 USP Chapter 800 updates USP 797 regulations increase pharmaceutical worker protection for handling of chemotherapy and other hazardous drugs (HD) in medical centers, hospital pharmacies and compounding pharmacies.
Cleanroom Connection offers USP800 compliant personal protective equipment (PPE) as well as compliance consulting and training.
Examples of USP800 compliant HD handling products include:
For free samples of USP800 supplies, please contact +01 516 596 8781 (toll-free in US: 800 616 5319) or email [email protected]
Cleanroom Connection, a leader in supplies provisioning and consulting for USP 797 and other sterile...