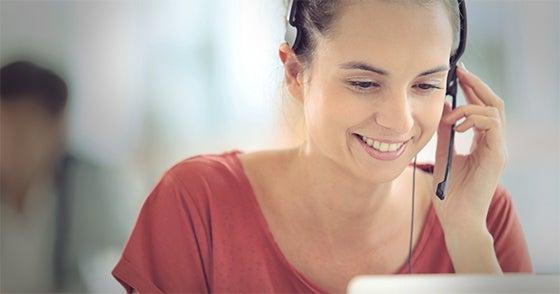 VoiceMaxx CE, including Cisco's hosted collaboration solution (HCS) platform, improves enterprise collaboration and efficiency.
VoiceMaxx CE reduced costs over on-premises solutions and provides a flexible solution that supports various communication methods, integrates with other solutions, and can be customised for worker's roles and needs.
Improve collaboration for faster results
VoiceMaxx CE offers Cisco Jabber that streamlines communications and improves productivity through instant messaging, video, voice messaging, desktop sharing, and conferencing capabilities into a single desktop client.
Users can find the right people, see if and how they are available, and collaborate using their preferred method.
Broaden communication options
With VoiceMaxx CE, users can send an instant message, call a contact at their desk phone or via their Jabber soft phone.
Jabber can also be used to call from a desk phone, soft phone, or even a mobile device.
Users can also:
Make phone calls, access voicemail and chat with colleagues from any device anywhere
Chat with others and view status information
View contacts on soft phone and smart phone clients, extending the corporate directory, voicemail and calling features for those who work remotely
Full unified communications capabilities include voice, voice messaging, instant messaging, screen sharing and video calling capabilities on Windows, Mac, iPhone, iPad and Android platforms.
Integrate with other solutions
VoiceMaxx CE integrates with other solutions from Cisco and West, including enterprise contact centre platforms, allowing communication to be further improved across the organisation.
Additional integrations are available with storage, CRM and other business applications.
Industry veteran Zeus Kerravala provides real-world examples of significant business benefits that arise from hosted...