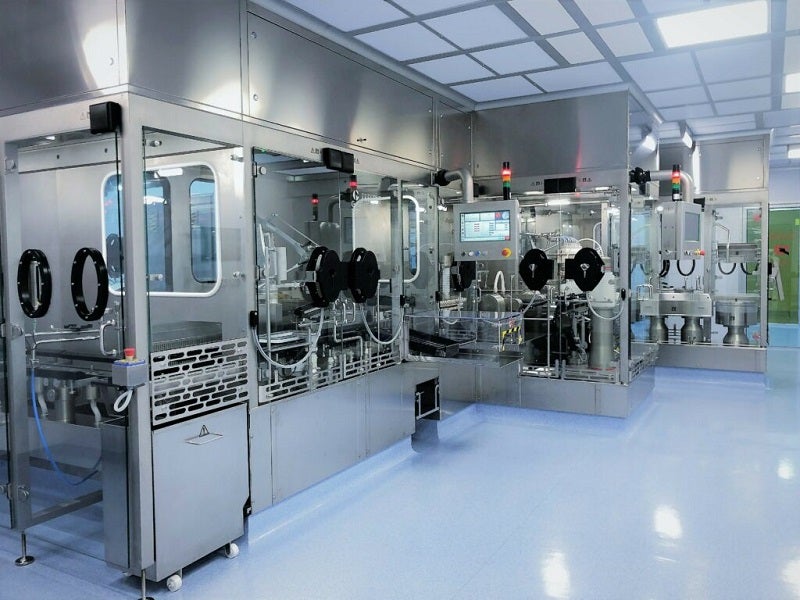 Aenova's Latina site has been expanded with a sterile fill and finish area, featuring a high-speed flexible line for vials and prefilled syringes (PFSs). Credit: Aenova Group.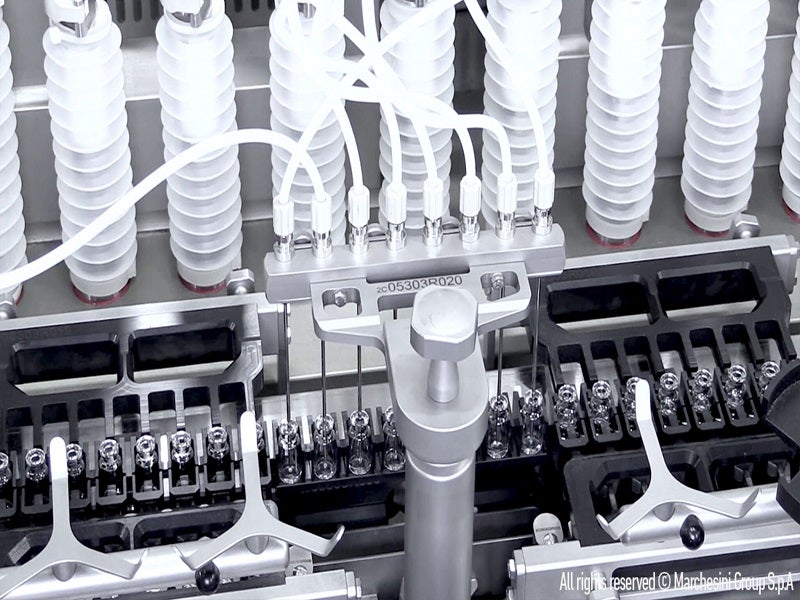 The filling line has the capacity to process more than 80 million vials and 180 million pre-filled syringes for vaccines and biologics a year. Credit: Aenova Group.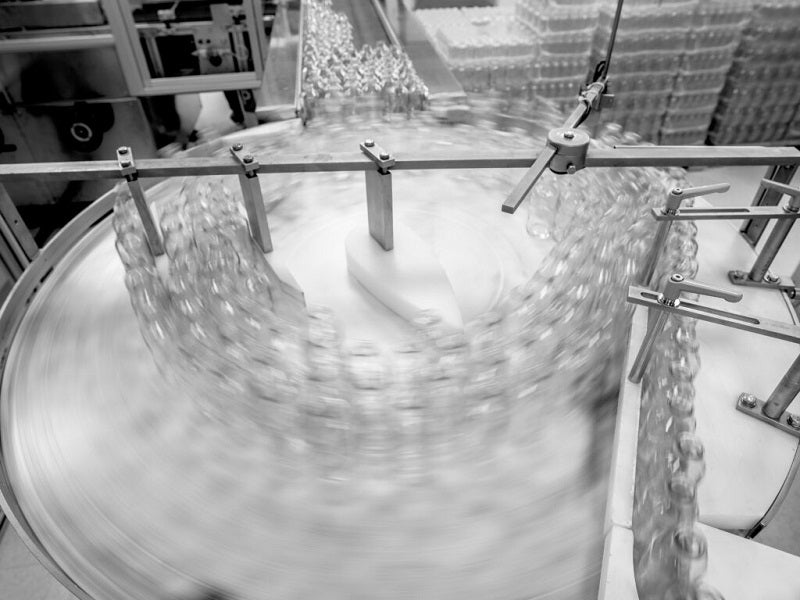 The site expansion will complement Aenova's existing offerings in ampoules, liquid vials and lyophilised vials. Credit: Aenova Group.
In October 2021, Germany-based contract development and manufacturing organisation (CDMO) Aenova Group expanded its manufacturing capabilities at its site in Latina, Italy, with a sterile fill and finish area for vials and prefilled syringes.
The €16m ($19m) expansion supports Aenova's global supply of vaccines, particularly biosafety level (BSL)1 and BSL2 Covid-19 vaccines, as well as high-value biologics such as recombinant proteins and monoclonal antibodies. It is intended to allow the company to become a premier solution partner for sterile technologies.
Aenova's sterile production facility expansion details
Aenova's Latina site has been equipped with a state-of-the-art sterile production area equipped with a high-speed flexible line for high-volume vials and pre-filled syringes (PFSs), as well as a new compounding area. These will complement its current product portfolio of ampoules, liquid vials and lyophilised vials.
A fully-automated aseptic filling process is used in the new sterile area. The expansion increased the site's production capacity to more than 80 million glass and plastic vials and more than 180 million prefilled syringes for vaccines and biologics.
The multi-purpose, high-speed flexible line can handle ready-to-use vials ranging from 2ml to 10ml in size and prefilled syringes measuring from 0.5ml to 10ml. It is also equipped with state-of-the-art systems to perform quality control, packaging and labelling, including serialisation.
The new sterile offering complements Aenova's diverse human and animal health portfolio, which includes oral solids for beta-lactam, cephalosporin antibiotics, and chewable tablets for parasiticide compounds.
Aenova also plans to expand the site's capacity by adding additional high-speed filling lines in the future.
Details of Aenova's existing facility in Latina
Aenova's plant in Latina covers an area of around 40,000m² and is one of its main manufacturing facilities, employing around 600 people. It is engaged in the production and distribution of pharmaceutical products for humans and animal health.
The site has received six certifications and approvals from the European Union (EU) Good Manufacturing Practice (GMP), the US Food and Drug Administration (FDA), the Brazilian Health Regulatory Agency (ANVISA), the Saudi Food and Drug Authority (SFDA), and the Russian and Turkish health authorities.
The facility is installed with six mixers, three granulators, nine tablet compression machines, two capsule filling machines, seven sterile mixers, nine autoclaves, and five coating pans.
The site's packaging capabilities include six blistering and three-strip packaging lines, a pouching line and four bottle filling lines, four sterile vial filling lines, and three syringe filling lines. The facility includes 22 manufacturing lines and 20 packaging lines for over-the-counter (OTC) and prescription drugs.
The site is equipped with various quality control instruments, including 18 high-performance liquid chromatography (HPLC) systems and an ultra-performance liquid chromatography (UPLC) system, a dissolution test system, two gas chromatographs, two Fourier-transform infrared (FTIR) spectrophotometers, 12 stability and 12 incubation chambers, micro-organism and kinetic chromogenic endotoxin identification systems, a Previ® Colour Gram, an automated Gram staining system, and Trinity and Combistat microbiological assays.
The site offers products in a range of categories, including anti-bacterial, anti-fungal, anti-inflammatory, antirheumatic, anthelmintic, endectocide, ontological and psychoanaleptic products.
Marketing commentary on Aenova Group
Aenova offers specialised technology, development and high-volume production services for for small molecules and biologics. The company has experience in the manufacturing of sterile injectables, ranging from PFSs and ampoules to liquid vials, lyophilised vials and aseptic powder filling in vials.
Aenova also offers sterile injectables for biological preparations, as well as BSL1 and BSL2 vaccines such as mRNA, DNA, viral vectors, protein subunits, virus-like particles, and inactivated vaccines.
With the new sterile production area in the Latina site, Aenova expects to contribute significantly to pandemic containment in the future.