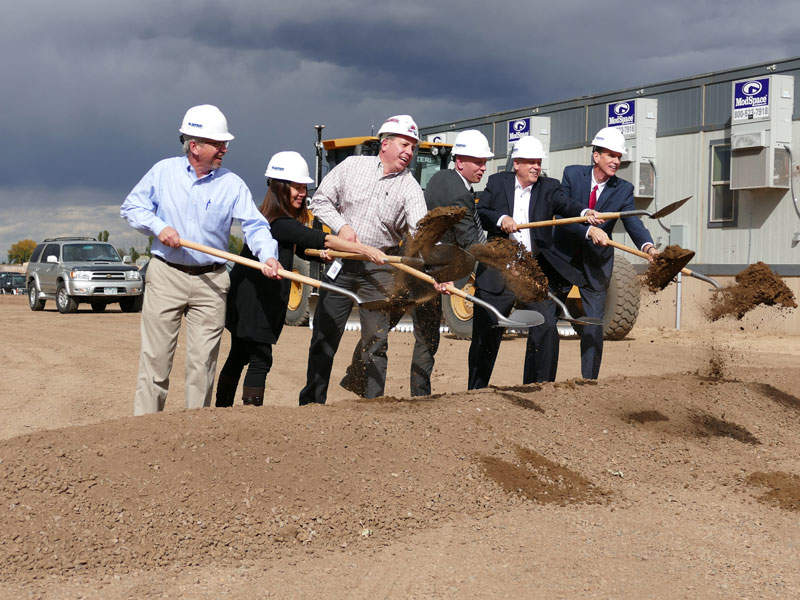 A ground-breaking ceremony for Agilent Technologies' new facility was held in October 2016. Credit: GE Johnson Construction Company.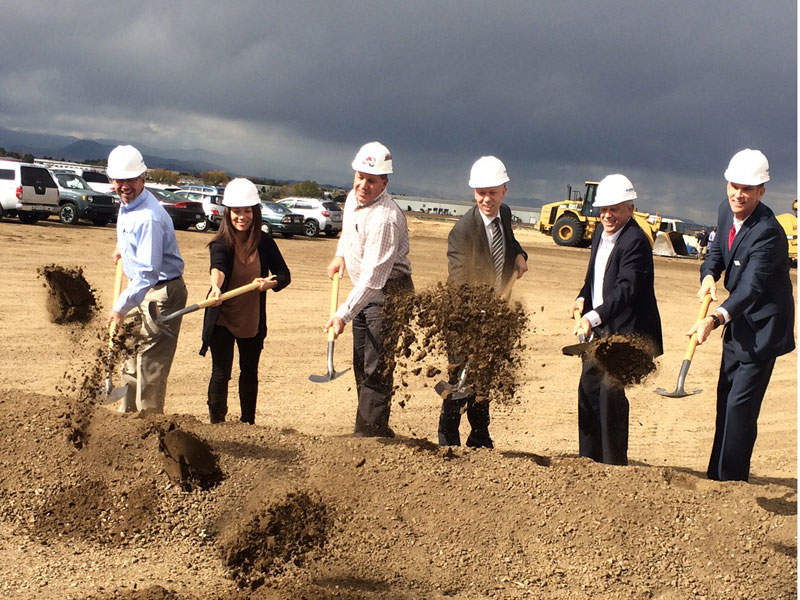 The facility is expected be operational by late 2017. Credit: GE Johnson Construction Company.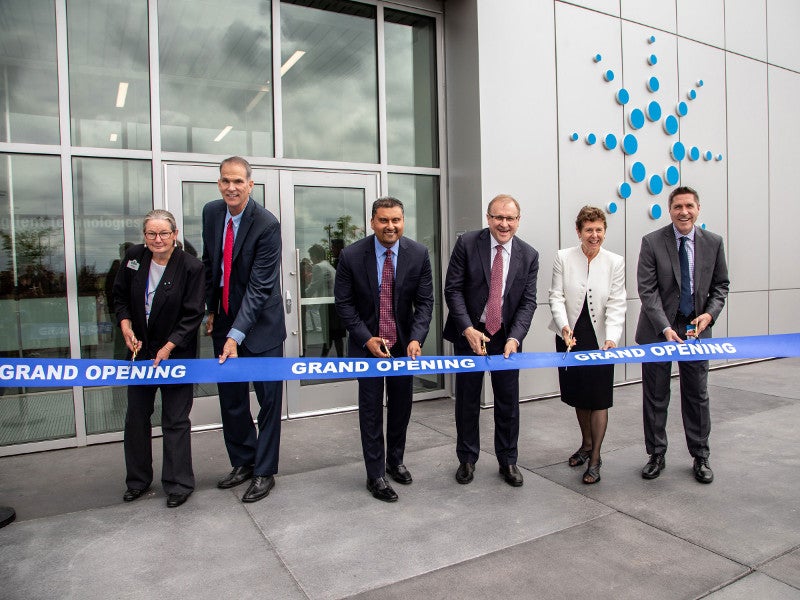 The facility was inaugurated in June 2019. Credit: Agilent Technologies.
US-based analytical technology company Agilent Technologies has opened a multi-structure pharmaceutical manufacturing plant in Frederick, Weld County, Colorado. The facility's construction began in October 2016 and it was opened in June 2019.
Built with an estimated investment of $185m, the facility doubles Agilent's production capacity of oligonucleotides (oligos), strands of synthetic DNA or RNA used for the production of nucleic acid active pharmaceutical ingredients (APIs). Agilent expects a 10% increase in demand for therapeutic oligo manufacturing by 2025.
The facility created 100 high-paid jobs for skilled workers, with further scope for expansion.
Location of the Agilent Technologies API facility in Frederick
Agilent's facility is built on a 20-acre site at the Eagle Business Park in Frederick, located north-west of the junction of Tipple Parkway and Silver Birch Boulevard, near the junction of Interstate 25 and Colorado Highway 52.
"The facility will create 100 high-paid jobs for skilled workers."
Agilent initially considered Austin and Texas for the facility's construction, but finally chose Frederick due to its proximity to Boulder.
Colorado-based company USE Real Estate Holdings bought the land for construction for $1.83m.
Details of the Agilent pharmaceutical facility in Frederick, Colorado
The API facility includes 13,500ft² of structures such as a production building, a bulk tank farm and a lab/office building. It is equipped with a single production train, with sufficient space and utilities to add a second train in the future. There is also space for future expansion phases.
Production at the facility in Frederick, Colorado
Agilent's nucleic acid API business is an integral part of the diagnostics and genomics division.
To cater to the increased demand for nucleic acid solutions, the facility allows Agilent to produce oligonucleotides, short DNA and RNA molecules.
Agilent supplies oligos to a range of customers, including AstraZeneca and Biomarin. Oligos are used to develop a range of treatments for indications such as cancer, diabetes and muscular dystrophy.
Contractors involved in the project
US-based consultant CRB was contracted to provide design and engineering services for the pharmaceutical facility. GE Johnson Construction Company offered construction management and served as general contractor for the project.
Marketing commentary on Agilent Technologies
Headquartered in Santa Clara, California, Agilent Technologies specialises in providing solutions for life sciences, diagnostics and applied chemical markets. The company also offers instruments, software, services, consumables, applications and expertise for laboratories worldwide.
Agilent also provides services ranging from disease research and drug discovery to drug development, manufacturing, stability studies, regulatory support and quality control to the pharmaceutical industry. The company serves customers located in more than 100 countries and employs more than 12,000 people.
The company began operations in Colorado by acquiring a manufacturing facility in Boulder from SynPro Corporation in 2006. The plant was expanded in 2008 following the purchase of the nucleic acid business from Downpharma.
The plant was expanded again in 2010 to allow it to produce several hundred kilograms of commercial therapeutic oligonucleotides a year.