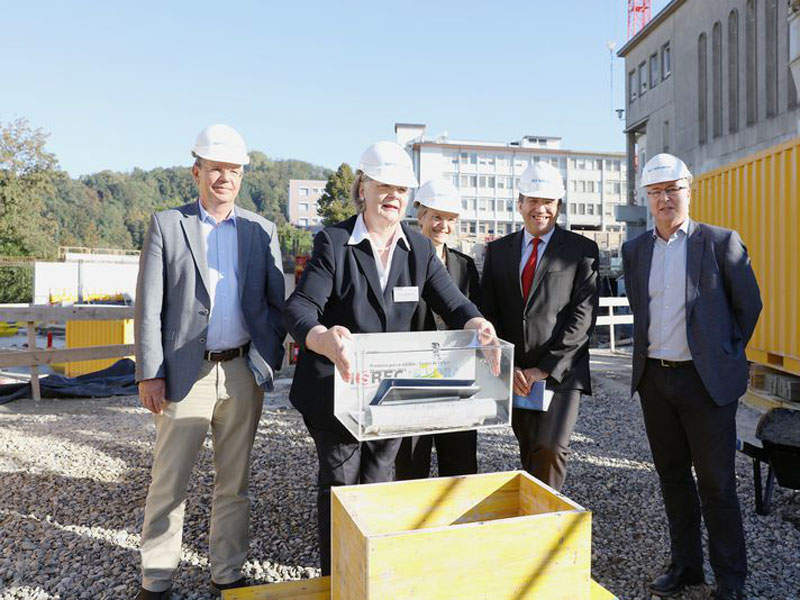 Construction of the AGORA cancer research centre began in September 2016. Credit: Fondation ISREC.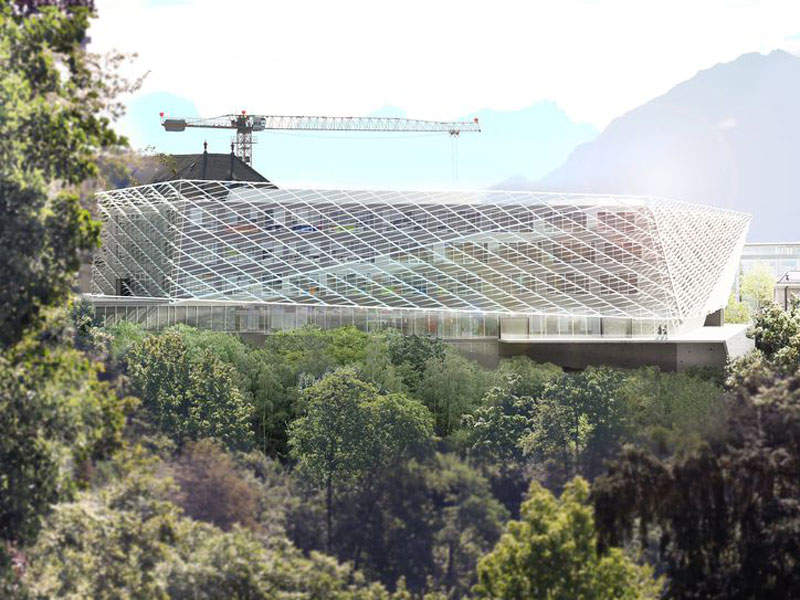 The research building will feature a green rooftop. Credit: Fondation ISREC.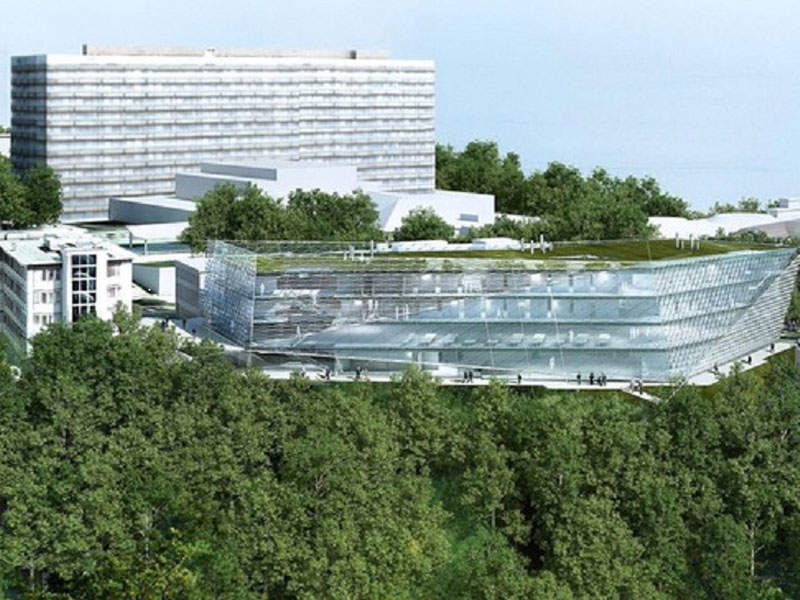 The facility will carry out research in various areas of oncology. Credit: EPFL.
The AGORA cancer centre is being built at the Lausanne University Hospital site next to Lake Geneva, Switzerland.
The Swiss Institute for Experimental Cancer Research (The ISREC Foundation) is developing the project, which began in September 2016.
Built with a CHF80m ($81.34m) investment, the translational research facility will be a key component of the Swiss Cancer Centre Lausanne (SCCL). It will house researchers, clinicians and scientists under one roof to perform research on cancer and develop therapeutic solutions.
The ISREC Foundation is developing the project in partnership with Centre Hospitalier Universitaire Vaudois (CHUV), École Polytechnique Fédérale de Lausanne (EPFL), and the University of Lausanne (UNIL).
The facility is expected to begin operations by early 2018.
Design of the AGORA cancer centre in Lausanne
The multi-storey research centre will have a total floor space of 12,000m², including 6,500m² of laboratory space, 1,500m² of technical and infrastructure areas, and a 700m² atrium.
The facility will be connected to an existing building on the campus on one side. The building's shared amenities will feature continuous landscaping to connect public spaces with the research labs.
The building will feature social areas inside and outside. Its structure will be clad with a green rooftop and glazed skin to provide protection from sunlight and augment daylight use. The windows will minimise heat gain and allow for natural ventilation.
The facility will also feature both renewable and existing energy systems on-site to create a sustainable working environment.
Facilities at the AGORA cancer research centre in Lausanne
The building will have three research lab floors, each dedicated to pre-clinical research, imaging and molecular analysis.
It can accommodate up to 300 scientists, doctors, biologists, geneticists, immunologists, bio-informaticians and bioengineers, as well as 15 clinical teams. Each laboratory can accommodate between 15 and 20 scientists and clinicians.
An auditorium will house oncology specialists and facilitate young students to interact with researchers.
Research activities of the AGORA cancer research centre
The facility will allow researchers to develop new therapeutic approaches collaboratively. It will provide a platform for complementary interactions between researchers at UNIL and EPFL, clinicians at CHUV and Ludwig, and UNIL scientific groups to coordinate different areas of expertise in the field of oncology.
The researchers will focus on developing solutions for malignant skin cancer and glioblastoma, as well as lung, breast and pancreatic cancers.
Contractors involved in the project
In 2013, Germany-based architect Behnisch Architekten was given the contract to provide design and construction services for the research centre.