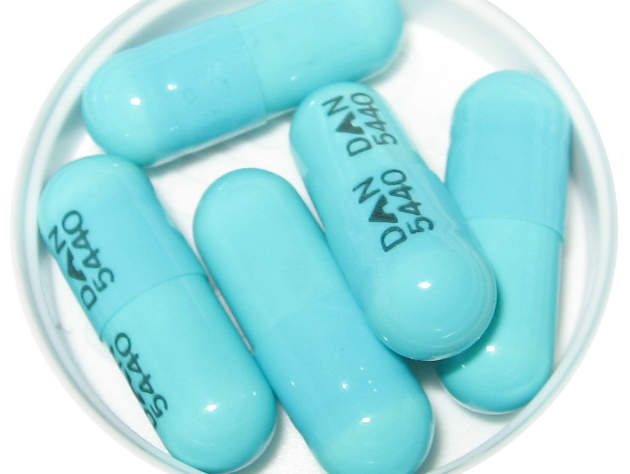 Metformin, statins, doxycycline and mebendazole. These drugs may not appear to have much in common (they are used as a diabetes drug, a cholesterol drug, an antibiotic and an antiparasitic, respectively), but a growing body of research suggests they may share an important property. It is thought that each medicine can block the growth of tumour cells, thereby slowing down the progression of cancer.
When repurposed as cancer drugs, separately or together, these medicines can be highly efficacious. Since 2005, there have been a number of observational studies suggesting metformin could lower the incidence of cancer, while a large study last year found "striking reductions" in cancer deaths among those taking statins. Because these drugs are commonly prescribed, and well tolerated, we already know they lack the side effects that might stymie a new cancer medication.
The problem
"There are different categories of research that exist on these medicines," explains Raphael Swery, director and practice manager at the Care Oncology Clinic (COC). "There's laboratory in vitro work, there are animal studies, there are human studies up to phase 2 and there are large cohort studies retrospectively looking at patients who happen to be on one or more of these medicines for an existing condition. That's often been the starting point for a lot of the human trials that are being conducted."
However, despite the potential benefits and limited evidence of harms, the National Health Service (NHS) is still not able to offer these drugs as a cancer treatment.
"Pharma companies need to make a return on investment, so they're presenting medicines that have some kind of financial incentive attached."
"The NHS is in a bind because it will adopt what NICE [the National Institute for Health and Care Excellence] instructs them to adopt, and NICE generally looks at medicines that are presented to them by big pharma companies," says Swery. "Pharma companies need to make a return on investment, so they're presenting medicines that have some kind of financial incentive attached. That's generally not possible with the medicines we use because they're now all available generically."
What's more, NICE tends not to take medicines unless there's phase 3 data available. It's difficult to run phase 3 trials on existing medicines, which offer little hope of a commercial return for the investor.
Improving access
The Care Oncology Clinic is hoping to rectify that situation. Currently providing the treatment in private clinics, it is looking to strengthen the evidence base. Once it has generated enough data, the COC should be able to persuade the NHS to offer this treatment on a wider basis.
Its protocol consists of the four drugs in combination, administered alongside conventional NHS cancer treatment therapy.
"These drugs are designed to be taken orally at home, and combined with standard systemic anti-cancer treatments, whether that's chemo, radio, hormone or immunotherapies or a combination of some of those together," says Swery. "There's a lot of commonality across cancer types, and there's research and data on our medicines in the context of many different cancers. So it's intended for all cancer patients who want to get a better result than they may be able to get from the standard of care alone."
So far, more than 1,000 cancer patients have registered at the COC. Although they are contributing to the cost of treatment themselves, the COC is keeping patient fees as low as possible to ensure maximum accessibility.
On top of the patients' contributions, the COC is running a crowdfunding appeal, marking the first time ever that healthcare professionals have turned to this funding mechanism. Launched in March on the Seedrs platform, the campaign aims to raise £350,000.
"In terms of our model, there are 350,000 new cancer diagnoses a year in the UK, but we'd only need 2,000 patients at the clinic for us to break even," says Swery. "If we get 4,000 patients a year or more then there's a return to crowdfunders which will be significant, and it's an investment with a high social utility – you're helping patients have a treatment that would make a huge difference to their lives, along with a chance for return on investment."
Expanding the service
While the COC protocol has been approved by the Medicines and Healthcare Products Regulatory Agency (MHRA), it is still awaiting ethics approval. This, Swery believes, will give the project the push it needs to move forward.
"We haven't been able to promote the service due to the 1939 Cancer Act, which prohibits that, but we believe that issue will be resolved with the regulatory and ethics approval we're expecting shortly," he says. "That will allow data analysis and then communication of the research we're conducting."
This in turn is likely to have a snowballing effect on funding, which, in the absence of a communications push, has not been easy.
"The conclusion is that many investors would prefer to see that the clinic is already profitable rather than take a risk on it being profitable in future."
"The conclusion is that many investors would prefer to see that the clinic is already profitable rather than take a risk on it being profitable in future," says Swery. "A lot of that is down to the way that patient recruitment has progressed – to date it's been slow and steady."
Once sufficient funds are raised, the COC is looking to expand the service to other locations, enabling it to collect data on large numbers of patients. In the long run, it wants to analyse outcomes across different patient cohorts over a five-year period.
"Ultimately we just want to collect enough data on numbers that are considered large enough," says Swery. "Because there's not going to be a placebo group, we're going to be pairing the data with historical controls and we therefore need significant numbers of patients to report on. We hope to show a clear benefit from metabolic treatment in practice, particularly when that's combined with systemic standard of care anti-cancer therapy."
Cutting the cost
If the treatment is accepted by the NHS, there would be clear economic advantages. Over the course of their lifetimes, one in two people in the UK are destined to be diagnosed with cancer, and governments worldwide are struggling to provide affordable healthcare for ageing populations.
Assuming the COC's treatment protocol does indeed help control tumour growth, patients might require a lower dose of cytotoxic treatments.
"If we can demonstrate that in our data, that will provide massive quality of life advantages to the patient and huge cost savings to the NHS," says Swery. "Currently there's a perception that a drug treatment can't be effective unless it's brand new and costs tens of thousands of pounds. There's already a body of evidence showing that's not the case, and we hope to add to that evidence in a meaningful way."
He believes that crowdfunding campaigns of this nature will become steadily more common. As populations worldwide look to take greater control over their own health and wellbeing, patients are more likely to seek out effective treatment options under their own steam, even if it means shouldering some of the costs themselves.
"In this country the NHS is continuing to struggle, but the demand for better treatment continues to grow," says Swery. "Patients will get used to having to pay for aspects of their care and then investors will be enticed to provide a service to meet that need. In doing that, they'll be able to make a decent return while directly helping to improve the lives of many people."