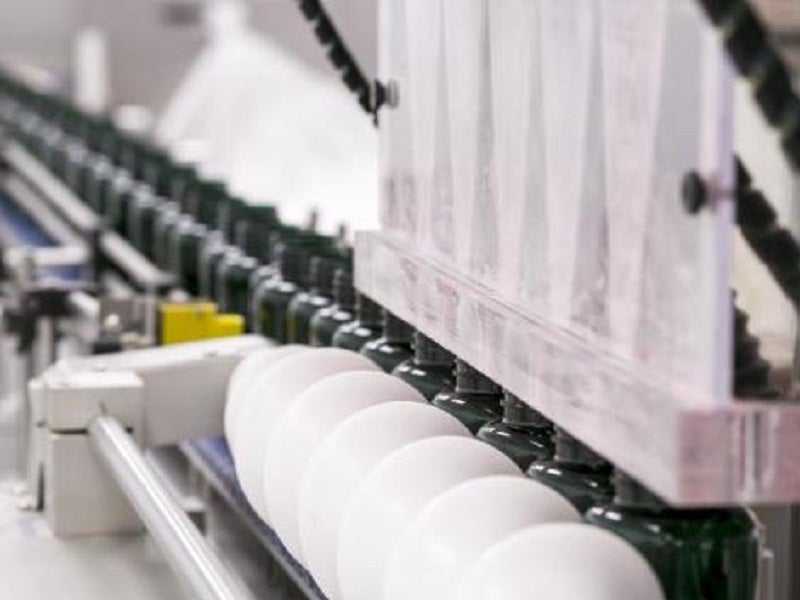 Aphena's Cookeville facility is expected to offer services to its 3PL clients from early 2022. Credit: Aphena Pharma Solutions.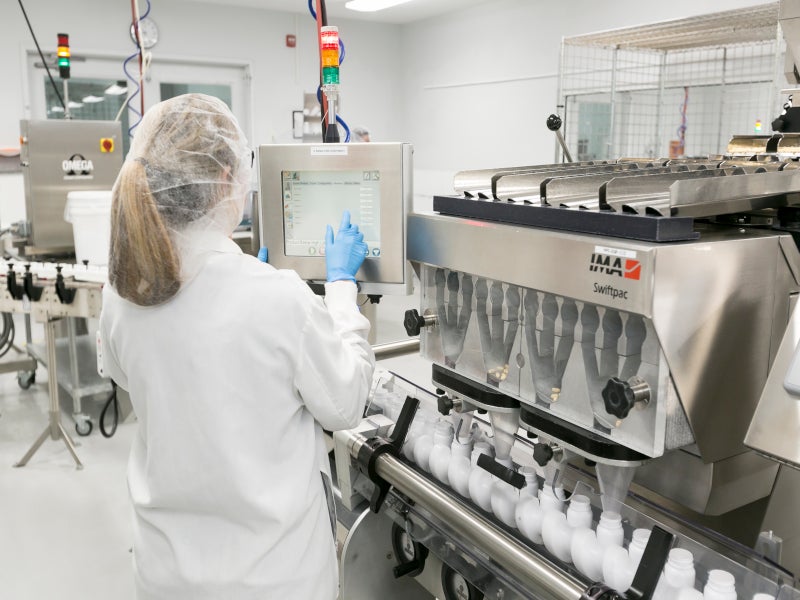 Aphena had added ten high-speed bottling lines at its Solid Dose Division in Cookeville by January 2021. Credit: Business Wire.
Aphena Pharma Solutions announced the expansion of its solid dose division in Cookeville, Tennessee, in September 2020.
The project is intended to expand the company's operations into biologics, cold chain storage and third-party logistics distribution. The company's future headquarters will also be located at the facility.
Aphena's solid dose division expansion, as well as the recent expansion of its liquids division in Maryland, will help the company in its efforts to become one of the pharmaceutical industry's most diversified manufacturing and packaging firms. It will also enhance the company's project capabilities at every level to better serve customers.
Estimated to involve a $21m investment, the expansion of the company's solid dose division is scheduled for completion by the end of 2021.
Aphena's solid dose division expansion
Aphena's solid dose division is being expanded with the renovation of a newly acquired 500,000ft² manufacturing and packaging facility registered with the US Food and Drug Administration (FDA). The facility will be renovated into a state-of-the-art pharmaceutical packaging and distribution facility, with 47,000ft² available for cold chain storage.
The new facility will add around 258,000ft² to the company's existing 578,000ft² of manufacturing space in Cookeville.
It will be equipped with 24 high-speed bottling lines and eight thermoform blister packaging lines. It will have a cold chain storage capacity of more than 12,000 pallets. In addition, the facility will feature more than 200,000ft² of warehouse space, which will support new third-party logistics programmes for existing and future clients.
In February 2020, Aphena added a high-speed, solid-dose bottling line with an integrated cartoner to the facility to increase its bottling capabilities.
"Estimated to involve an investment of $21m, the expansion of the Solid Dose Division is scheduled for completion by the end of 2021."
The new bottling line is dedicated to packaging solid dose over-the-counter (OTC) and prescription products in branded and private label categories. The line will increase the facility's capacity by around 15 to 20 million bottles a year, allowing the company to maintain a 50% capacity level for any upcoming projects or accelerate capacity requirements as needed.
By January 2021, Aphena had installed ten high-speed bottling lines to increase its bottle packaging capacity for products such as tablets, capsules, caplets, soft gels and gel caps.
The company plans to install 30 more high-speed lines at the facility to increase its monthly capacity to more than 80 million bottles.
Details of Aphena's solid dose division in Tennessee
Aphena's solid and semi-solid dose packaging facilities at Tennessee cover a 578,000ft² area and offer a number of packaging services, including bottle filling (glass and plastic), vial labelling and serialisation, cartoning, blister packaging (cold-form and thermoform blisters), pouching or bagging, secondary or serialisation packaging, displays (PDQ), heat-seal or stretch-film cards, rework projects and kitting.
The division offers a range of packaging solutions for solid doses, including tablets, capsules and soft gels. The solutions are assisted by comprehensive quality processes, committed project managers, customer service agents and continuous development programmes.
Additional services offered by Aphena's solid dose division include graphic support, clinical services, stability packaging services, package design, materials recommendations, child-resistant packaging support, and trade and physician samples.
Aphena will offer its third-party logistics (3PL) services at the facility, with a focus on the generic segment along with the OTC pharmaceutical market and the nutraceutical/homeopathic markets.
Aphena's 3PL division details
In August 2021, Aphena launched its 3PL division within the company's Cookeville campus. The division's development is expected to be completed by the end of 2021, with services to be offered to 3PL clients from early 2022.
The 3PL services at the facility will include full distribution services, order-to-cash services, controlled room temperature storage, US Drug Enforcement Administration (DEA) schedule II (vault) and DEA schedule III-V storage, and cold chain storage at temperatures of 2-8ºC.
Marketing commentary on Aphena Pharma Solutions
Aphena Pharma Solutions offers a range of pharmaceutical packaging and manufacturing services for the pharmaceutical, medical device and biological markets. In addition to the solid dose division in Tennessee, the company has a liquids and topicals division based in Easton, Maryland.
The Maryland facility expansion involves installing two additional pharmaceutical blending suites with separate air handling systems, and two state-of-the-art tri-mix blending tanks for handling small and large batches of speciality creams, gels and topical products.
The facilities cover a 762,000ft² total area and offer 24-hour and six-days-a-week operations to provide industry-leading turnaround services and product launch capabilities. Both the facilities are FDA and DEA-registered and are compliant with current good manufacturing practices (cGMP).
Aphena's contract packaging and manufacturing solutions aim to allow its customers to launch their products in the market on time and on budget.