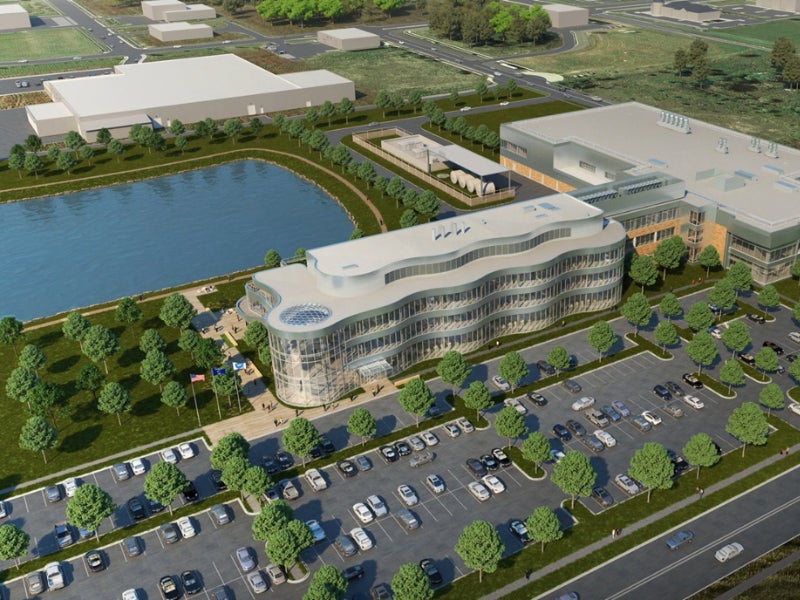 Arrowhead Pharmaceuticals' new campus will be built on 13 acres of land in Verona Technology Park in Wisconsin. Graphic: Business Wire.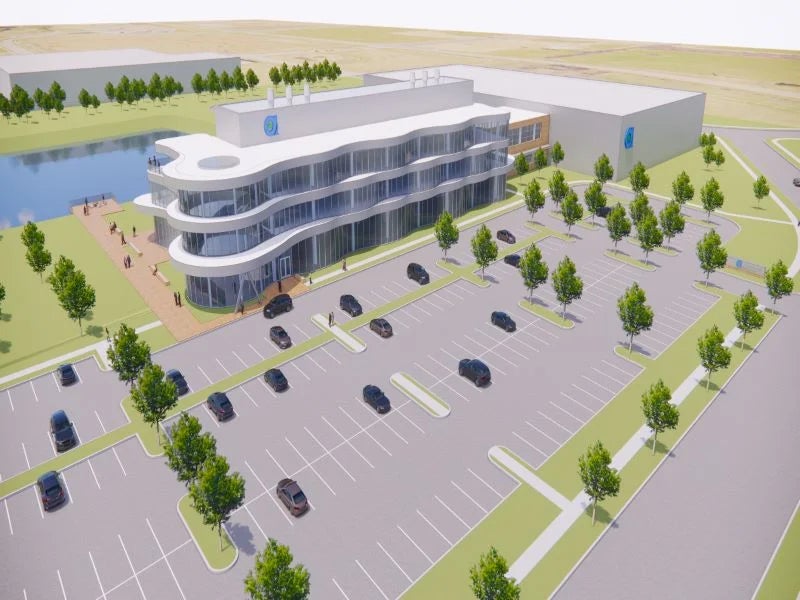 Arrowhead Pharmaceuticals makes RNAi-based therapeutics using natural gene silencing mechanism. Graphic: Business Wire.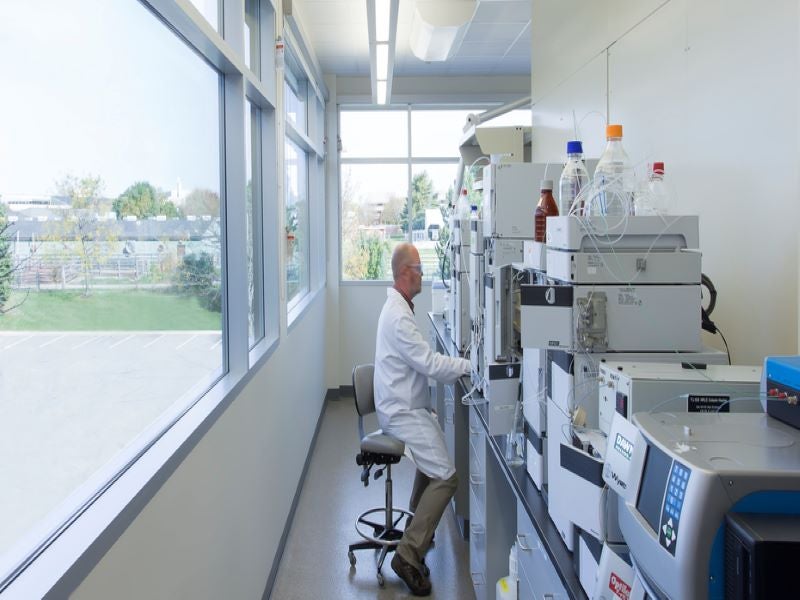 The new campus will help the company to make further advancements in its production process, especially in the commercial manufacturing of the company's TRiM-enabled drug candidates. Credit: Eppstein Uhen Architects.
Arrowhead Pharmaceuticals, a biopharmaceutical company based in the US, is developing a new good manufacturing practice (GMP) plant and associated laboratory and office facilities in Verona, Wisconsin, to strengthen its process development and analytical activities.
The new campus will facilitate the advancement of the manufacturing process for the growing pipeline of the company, including commercial-scale manufacturing of the Targeted RNA interference Molecule (TRiM™) platform and lead RNAi-based drug candidates. The facility will complement Arrowhead's existing 111,000ft² research and development facility on Madison's western side.
The ground-breaking ceremony for the facility took place in May 2022.
The facilities will be constructed with an investment of $250m and will create 250 jobs in the area.
The laboratory and office spaces are expected to be completed in 2023, while the manufacturing facility will be completed in 2024.
New campus location and details
The campus will be built on 13.06 acres of land located at the east end of John P Livesey Boulevard in the Verona Technology Park in Wisconsin. The site was purchased by Arrowhead in December 2021.
The campus will be developed with two buildings. The two-storey GMP drug manufacturing facility will be built on a 160,000ft²  area, and adjacent to it will be the three-story laboratory and office facility, covering 125,000ft² .
The entrance to the laboratory and office facility will comprise a circular atrium with a three-storey cascading circular staircase. The curved front exterior will accommodate the open office layout, while on the building's west side will be a roof terrace designed to provide a relaxing space for employees.
The site will also have a stormwater management facility and parking for 236 vehicles.
Arrowhead Pharmaceuticals' RNAi therapeutics
RNAi are short oligonucleotide molecules that trigger the silencing of gene expression, thereby affecting the production of a specific protein. Arrowhead's RNAi-based therapeutics target and shut down specific disease-causing genes by leveraging the natural pathway of gene silencing.
The mechanism offers many potential advantages in the development of disease therapies, including the ability to target a broad range of genes and proteins with high specificity, and target disease pathways that have proven difficult to inhibit with conventional small molecule and biologic therapeutics.
TRiM platform details
Arrowhead's proprietary TRiM platform is structurally simple and uses a ligand-mediated delivery strategy for tissue-specific targeting and rapid development of optimal RNAi therapies.
The platform comprises a potent RNA trigger with components such as a high-affinity targeting ligand, multiple linkers and chemistries, and highly potent RNAi triggers with sequence-specific stabilisation chemistries and structures to enhance pharmacokinetics for each drug candidate.
The therapeutics developed using the platform offer advantages including simplified manufacturing at reduced cost, multiple routes of administration, and the potential for improved safety with fewer metabolites from smaller molecules, thereby reducing the risk of intracellular accumulation.
Funding details
Arrowhead Pharmaceuticals received $16m in tax increment financing awards from the city of Verona for site improvements and $2.5m as incentives in refundable Wisconsin state income tax credits from the Wisconsin Economic Development (WEDC) for investment in the local community and for new job creation.
Contractors involved
The key project team members of Arrowhead's Verona campus development include Eppstein Uhen Architects, an architectural and engineering design company, and DPS Group, a project management and engineering company.
Other contractors include D'Onofrio Kottke & Associates, a civil engineering company;  Smocke & Associates, a general contractor;  Cresa Madison, a real estate advisory firm, and Vogel Bros Building, a construction services company.
Marketing commentary on Arrowhead Pharmaceuticals
Arrowhead Pharmaceuticals is developing an array of drugs to treat intractable diseases, using a broad portfolio of RNA chemistries and efficient modes of delivery to trigger the RNA interference mechanism, resulting in the rapid, deep and durable knockdown of target genes.
The drug candidates developed using the TRiM platform include ARO-HBV targeting chronic hepatitis B infection, ARO-AAT targeting alpha-1 antitrypsin deficiency liver disease, and ARO-APOC3 and ARO-ANG3 targeting hypertriglyceridemia.
ARO-XDH, an investigational RNAi therapeutic, is being developed by Arrowhead under a collaboration and licence agreement with Horizon Therapeutics, a biotechnology company, to target xanthine dehydrogenase as a potential treatment for people with uncontrolled gout.
JNJ-75220795, an investigational siRNA therapeutic, is being developed using the TRiM platform to minimise expression in the liver of a patatin-like phospholipase domain containing 3 (PNPLA3) as a potential treatment for patients with non-alcoholic steatohepatitis (NASH).