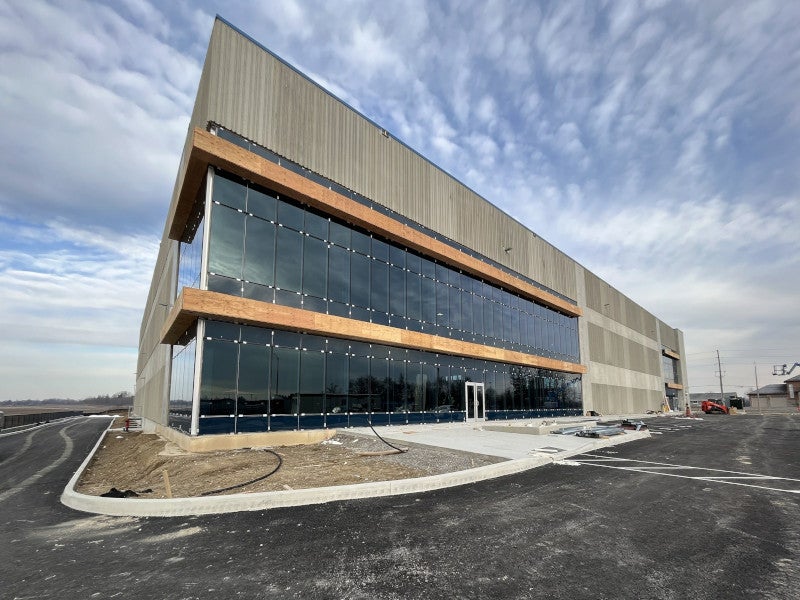 AtomVie Global Radiopharma is building a new radiopharmaceutical manufacturing facility at 10 Aeropark Blvd in Hamilton, Canada. Credit: Panattoni Development Company (CNW Group/AtomVie Global Radiopharma Inc.)
The new radiopharmaceutical facility will be opened in 2024. Credit: Invest in Hamilton.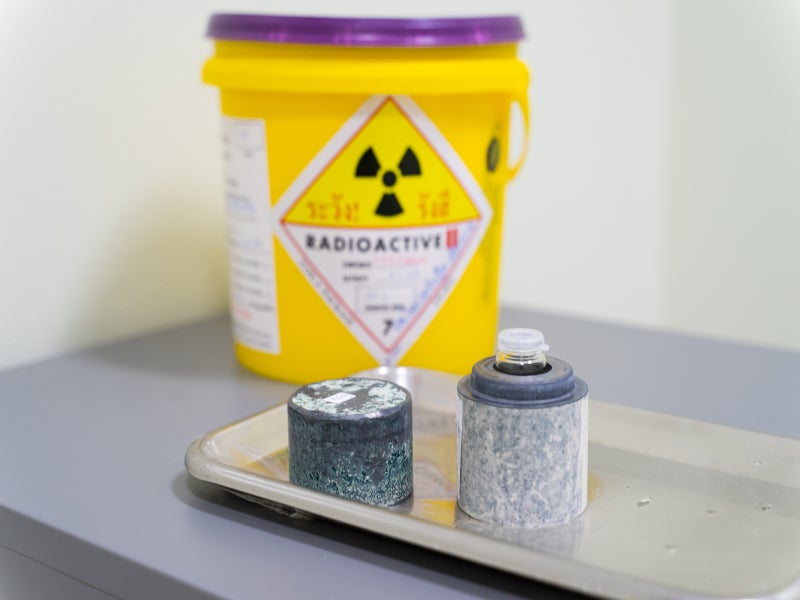 The new radiopharmaceutical facility will provide the capacity to work with radioisotopes, such as I-131, Lu-177, Ac-225, Tb-161, In-111, Y-90 plus other isotopes. Credit: pang_oasis/Shutterstock.com.
Canada-based contract development and manufacturing organisation (CDMO) AtomVie Global Radiopharma is to build a new radiopharmaceutical facility in Hamilton, Ontario, Canada, for clinical and commercial good manufacturing practice (GMP) production and worldwide distribution of radiotherapeutics and medical isotopes.
Radiopharmaceuticals are an innovative class of pharmaceutical drugs containing radioactive isotopes for cancer treatment.
The facility will expand the company's current manufacturing capacity by more than tenfold, allowing it to expand its clinical and commercial operations to meet the requirements of the rapidly growing radiopharmaceutical market.
The facility is expected to be commissioned in 2024 and will generate more than 40 jobs.
Location of the new radiopharmaceutical facility
AtomVie Global Radiopharma's new facility will be situated at 10 Aeropark Blvd, a Class A industrial building present within an industrial park in Hamilton, which was leased from Panattoni Development Company in March 2023.
The site is in proximity to major airports, including the Toronto Pearson International Airport, the John C Munro Hamilton International Airport, and the US border, which are strategically critical assets for the life sciences sector. It is also well-connected to Ontario Highway 403 and offers direct access to public transit.
Hamilton is a preferred location as it is a hub of nuclear medicine, accommodating key assets such as hot cell laboratories and reactors, to enable the manufacturing of goods that are otherwise difficult to produce in various other global jurisdictions.
AtomVie's radiopharmaceutical facility design and details
The new purpose-built, state-of-the-art facility will be built on a 64,078ft2 area for the manufacturing of multiple products.
The facility will feature a development suite, more than 14 cleanrooms and quality control (QC) labs to sustain more than 18 production lines and space for dedicated, high-volume clinical and commercial manufacturing. It will include laboratories, material storage, a decay room, packaging, and a shipping area to support CDMO activities.
The facility will have the capacity to work with an array of radioisotopes such as I-131, Lu-177, Ac-225, Tb-161, In-111, Y-90 plus other isotopes, according to the requirements of clients. It will comply with Canadian, US and EU GMP requirements for commercial supply.
AtomVie's radiopharmaceutical services
AtomVie offers comprehensive scientific, quality, regulatory, clinical supply, isotope supply and logistics services for the manufacturing and distribution of radiopharmaceuticals.
Marketing commentary on AtomVie Global Radiopharma
AtomVie was officially launched in August 2022 as a spinout of the Centre for Probe Development and Commercialisation (CPDC).
The company secured Series A funding from Avego Management, a US-based healthcare investment company.
AtomVie is currently located on McMaster University's Hamilton campus and offers a clinical supply of radiopharmaceuticals to more than ten international pharmaceutical companies.
The company shipped over 1,020 doses of radiopharmaceuticals across North America, South America, Europe, Asia, Africa, and Australia in 2022. It is currently supporting ten international clients in conducting studies in more than 17 countries worldwide.
The company has filed over 300 regulatory submissions to Health Canada and the US Food and Drug Administration (FDA), which rendered a 100% success rate to their regulatory team.
Israeli pharmaceutical company Isotopia Molecular partnered with AtomVie to secure an uninterrupted and redundant commercial supply of non-carrier added (n.c.a.) Lu-177, the most commonly used radiometal for targeted radiotherapy, for manufacturing radiotherapeutics for North American customers. Other partners of AtomVie include CellBion, Cellectar Biosciences, Point Biopharma, and Precirix.