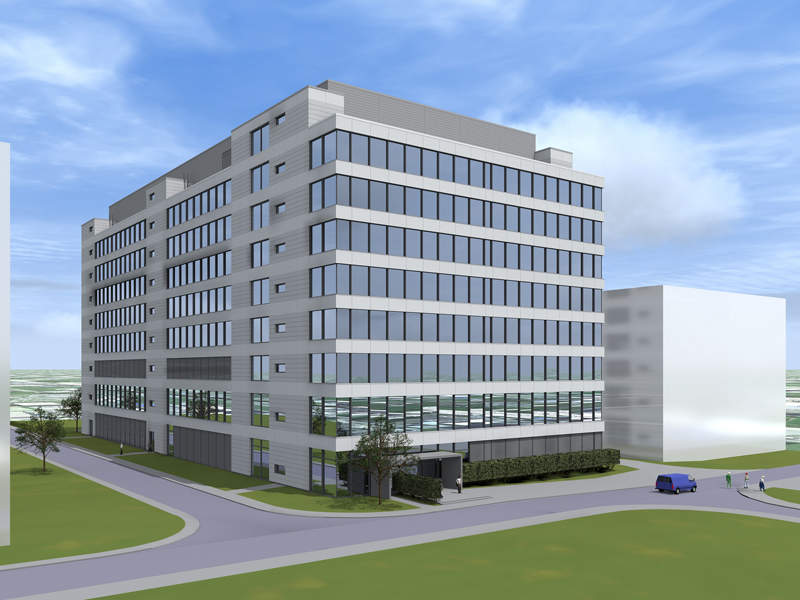 Boehringer Ingelheim is developing a biologicals development centre (BDC) at its facility in Biberach, Germany. Credit: Boehringer Ingelheim.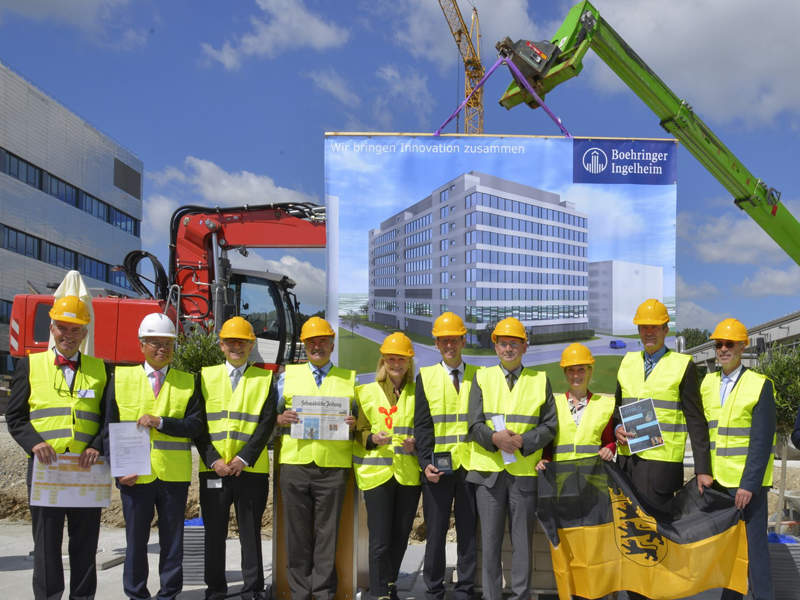 A ground-breaking ceremony for the BDC was held in June 2018. Credit: Boehringer Ingelheim.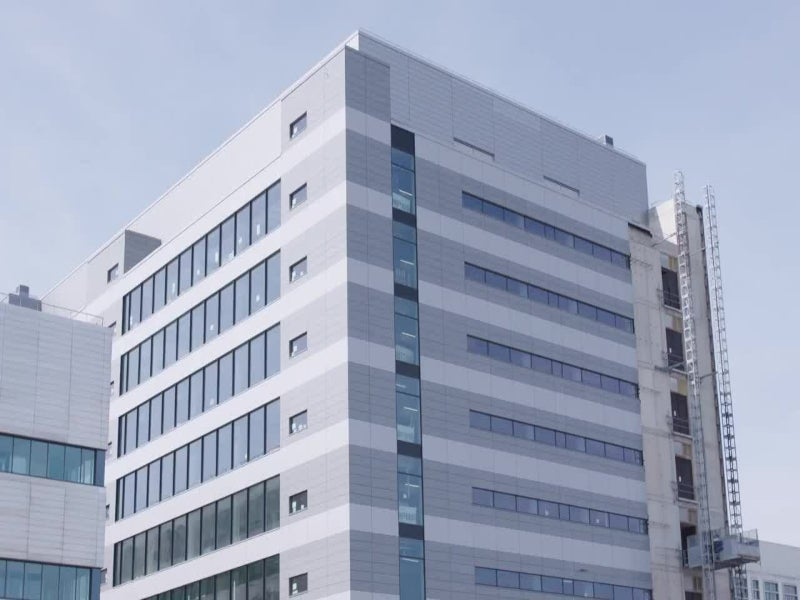 BDC was inaugurated in April 2023. Credit: Boehringer Ingelheim.
Boehringer Ingelheim developed a biologicals development centre (BDC) within its plant site in Biberach, Germany. It is Europe's largest development centre in biotechnology.
The facility is used for conducting advanced research to achieve therapeutic breakthroughs for the treatment of a wide range of conditions, including cancer, stroke and heart disease.
The foundation stone for the centre was laid in June 2018 and the plant was inaugurated in April 2023. Boehringer Ingelheim invested €350m ($384.6m) in the state-of-the-art facility.
The development centre complements the company's investments in its global biopharmaceutical development network. The company has already invested in a cell culture plant in Vienna, a new production facility for biopharmaceuticals in China, and expanded production capacity in California.
Location of Boehringer Ingelheim's BDC
The BDC is an addition to Boehringer Ingelheim's campus in Biberach, the company's largest research and development (R&D) and biopharmaceuticals location with more than 7,000 employees.
Details of the Boehringer Ingelheim's Biologicals Development Centre
The BDC at Biberach an der Riß is part of the company's long-term plan to expand its biologic drugs development segment, including the key therapeutic areas of immune-oncology and immunology.
With a gross floor area of 34,500m², the building provides a high-tech work environment for more than 500 scientists responsible for the development and formulation of Boehringer Ingelheim's future biopharmaceutical products.
Researchers from various fields and three distinct development units, namely analytical development biologicals (ADB), bioprocess development biologicals (BDB), and clinical supply biologicals (CSB), can work together within a single facility to conduct research and create antibodies and therapeutic proteins. The facility provides the capacity to manufacture these substances, ranging from small-scale laboratory production to providing supplies for clinical trials.
The facility consolidates biological analysis, process development and drug manufacturing for clinical trials departments, as well as minimises the pathways and generating synergies.
The facility is also utilised to conduct biopharmaceutical drug development in addition to R&D, increasing the overall development capacity. It also created capacity for contract manufacturing.
The BDC allows for the production of a wide range of active ingredients, ranging from laboratory scale to clinical stages I and II.
Details of the Boehringer Ingelheim site in Biberach
The Biberach plant produces medicinal proteins and antibodies from the cell cultures of mammals.
The company's BioXcellence unit operates a pilot plant and two large-scale manufacturing plants for contract manufacturing at the site. It offers an entire production chain that starts from DNA to fill and finish, alongside customised contract development and manufacturing solutions.
The plant employs fed-batch processes as its core technology, as well as offers perfusion processes in 2,000l fermenters established as an integral part of the commercial plant. A single-use plant comprising bioreactors from 100l to 500l is also part of the plant, in addition to a fully disposable downstream processing facility.
The facility manufactures clinical and commercial cell banks using good manufacturing practices (GMP). Over the last 15 years, it has generated and released approximately 200 master, working, and bioassay cell banks.
Marketing commentary on Boehringer Ingelheim
Founded in 1885, Boehringer Ingelheim has established itself as one of the world's biggest pharmaceutical companies. Headquartered in Ingelheim, Germany, the family-owned company operates with 181 subsidiaries and employs 53,000 people worldwide.
The company's operations centre around the core business areas of human health, animal health and biopharmaceuticals. With a focus on adding value through innovation, it invests more than 20% of its net sales towards human pharmaceutical R&D.