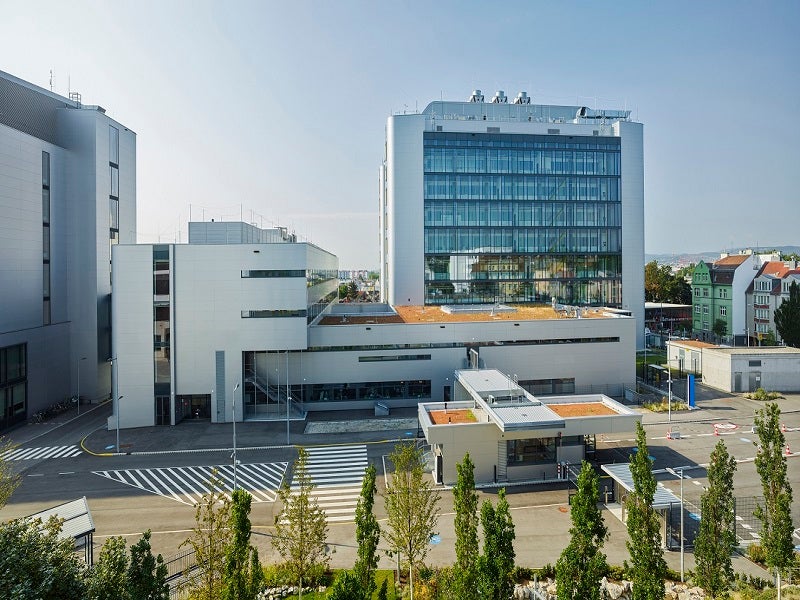 Boehringer Ingelheim opened its large-scale biopharmaceutical production plant in Vienna, Austria, in October 2021. Credit: Boehringer Ingelheim International.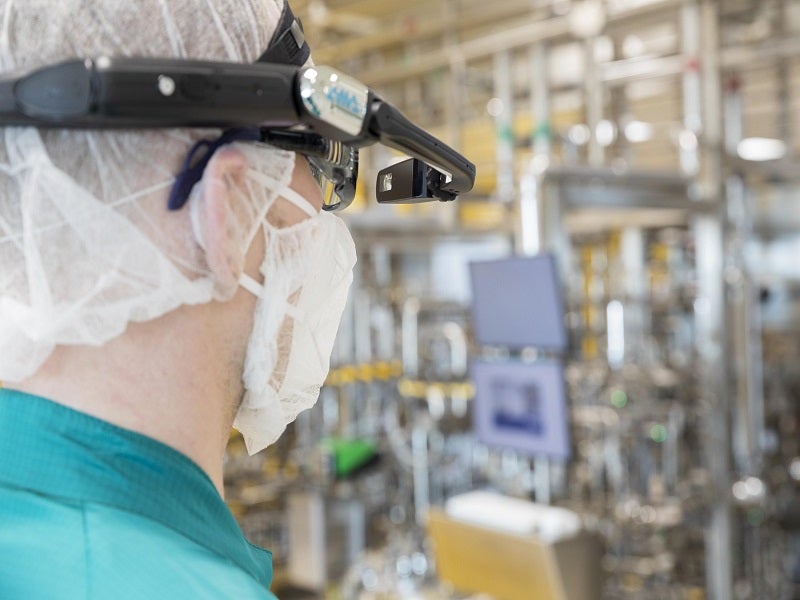 A ground-breaking ceremony for the biopharmaceutical production facility was held in April 2017. Credit: Boehringer Ingelheim International.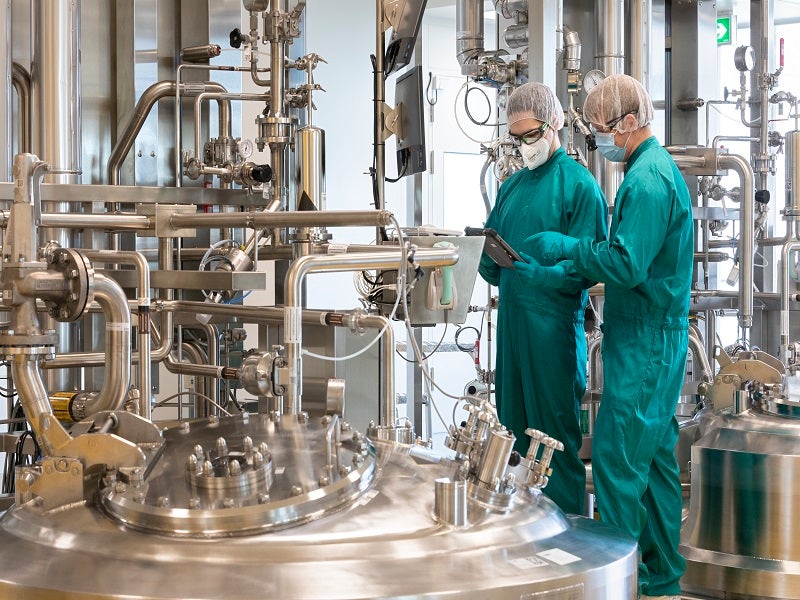 The biopharmaceutical production plant is used for the production of active ingredients manufactured using cell cultures. Credit: Boehringer Ingelheim International.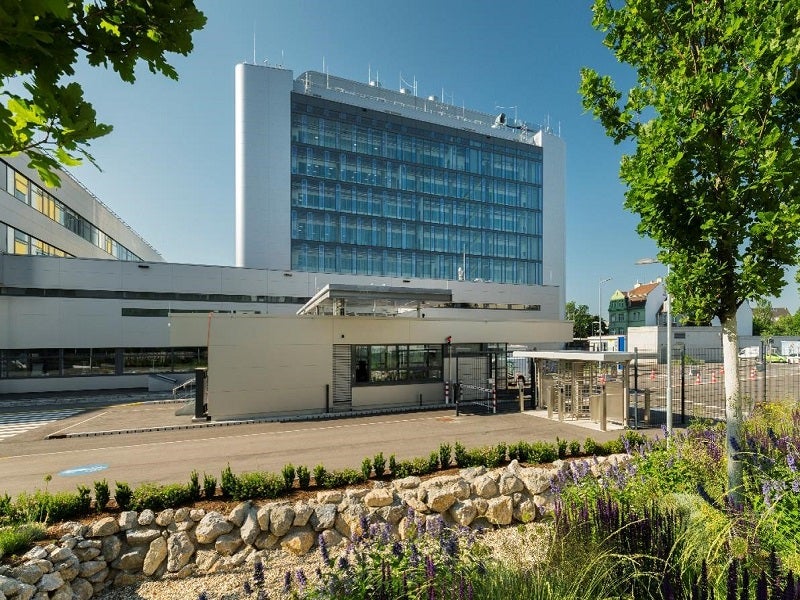 Construction of the biopharmaceutical production plant was completed in October 2021. Credit: Boehringer Ingelheim Biopharmaceuticals.
Germany-based pharmaceutical company Boehringer Ingelheim's large-scale cell culture facility is located within the company's campus in Vienna, Austria.
The production facility was announced in December 2015 and built with an estimated investment of more than €700m ($812m). Construction began in April 2017 and the facility became operational in October 2021.
The facility is part of Boehringer's strategy to expand and strengthen its biopharmaceuticals network. It is intended to enable the company to respond to rapidly growing demand for biopharmaceuticals.
The project created 500 jobs in Vienna.
Boehringer Ingelheim's biopharmaceutical production facility details
The biopharmaceutical production facility is Boehringer's first expansion project at its Vienna site. It includes an energy centre, a biopharma logistics centre, and a biopharma production and quality building.
The facility produces active ingredients using cell cultures and is capable of handling a total volume of 185,000l. It also has an additional 30% mammalian large scale capacity.
The plant is Boehringer's first to use cell culture technology at the site and is the company's fourth plant to handle cell culture technology, alongside the company's Biberach (Germany), Fremont (US) and Shanghai (China) sites.
In addition, the multi-product facility develops biopharmaceutical medicinal products for contract manufacturers.
Construction of Boehringer Ingelheim's Vienna facility
During its civil engineering phase in July 2017, the project required 6,900 truckloads of material to be excavated.
Boehringer completed the roof of the biopharma production and quality building in September 2018. Construction of the energy centre was completed in 2018.
Special equipment was used for construction, including six rotary drilling rigs, two diaphragm wall units, five rope excavators, and ten tower cranes with lifting heights ranging from 30m to 83m.
The Vienna facility develops biopharmaceutical medicinal products for contract manufacturers.
Contractors involved with the biopharmaceutical production plant
Boehringer Ingelheim selected German construction company PORR Bau as the main contractor for the project under a €20m ($21.4m) contract. The work included foundation engineering, dense construction pit enclosure, earthworks and other civil engineering activities.
Precast concrete element provider Peikko Austria was awarded a contract to supply corbels, beam shoes, composite beams, and other connection items.
Austria-based civil engineering company AXIS Engineering Services directed the structural design of the facility, while Architect Podsedensek handled the architectural design works.
Austrian pre-fabricated concrete product manufacturer Franz Oberndorfer supplied precast elements for the plant.
Wolf Theiss was appointed as legal advisor to Boehringer Ingelheim for the project's planning and construction contracts, while engineering development and planning firm Lorenz Consult provided control and cost management services.
Engineering firm VTU Engineering was contracted to provide utility planning and commissioning services.
Architecture and planning service provider Adenbeck performed the planning for various aspects of the building, including heating, ventilation and air conditioning (HVAC), fire extinguishing systems, and building management systems.
Marketing commentary on Boehringer Ingelheim's Vienna site
Boehringer Ingelheim's Vienna site is the first international site responsible for developing prescription medications and veterinary drugs in Austria. It also serves as a global hub for cancer research, including oncology and immunological modulation, as well as research into new biological entities.
The Vienna site houses the Research Institute of Molecular Pathology facility, which was opened in March 2017. It also houses Boehringer Ingelheim's contract manufacturing business, BioXcellence™. Boehringer also produces medicines using micro-organisms such as yeasts and bacteria at the Vienna site.
The site currently employs more than 2,400 people and is operated by the Regional Centre Vienna (RCV), a regional affiliate of Boehringer Ingelheim.