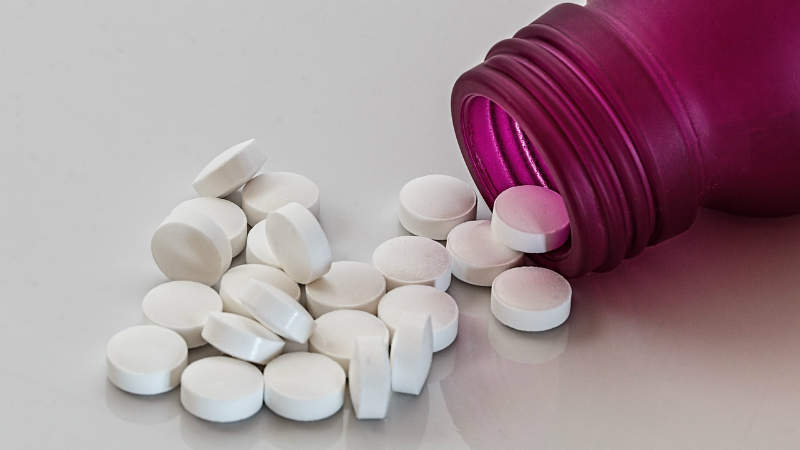 Pharmaceutical-technology.com lists some of the most promising cancer drugs that are currently undergoing late-stage clinical trials.
Alpelisib, Novartis
Alpelisib (BYL719, NVP-BYL719) is an alpha isoform-specific inhibitor of phosphoinositide 3-kinase (Pi3K). It is being investigated as a treatment for a wide range of cancers, including breast, head, neck, colorectal and oesophageal variants. It has reached Phase III clinical trials for breast cancer.
In the oestrogen receptor alpha-positive (T47D ER+) breast cancer cell line, this potent drug was found to inhibit Pi3K and reduce phosphatidylinositol-4,5-bisphosphate 3-kinase catalytic subunit alpha (p110alpha), which is one of the most common cancer-causing mutations. This effect was observed within 24 hours of treatment and maintained for at least 96 hours. While it hasn't produced similar results across all cell lines, clinical trial data suggest that this dual mechanism of action (MoA) is likely to work well.
Novartis is currently sponsoring multiple clinical studies of alpelisib on its own and in combination with chemotherapy, endocrine therapy and other targeted therapies in preparation for a Food and Drug Administration (FDA) new drug application (NDA).
Lisocabtagene maraleucel, Juno Therapeutics and Celgene Corporation
Lisocabtagene maraleucel (Liso-Cel, JCAR017) is an investigational chimeric antigen receptor (CAR) T-cell therapy that is potentially indicated for the treatment of aggressive B-cell non-Hodgkin's lymphoma (NHL).
Implementing Juno Therapeutics' T-cell receptor (TCR) and CAR technologies, lisocabtagene maraleucel re-programmes the patient's healthy T-cells to target cells that express cluster of differentiation 19 (CD19) antigens, which are often found in diffuse large B-cell lymphoma (DLBCL) patients.
How well do you really know your competitors?
Access the most comprehensive Company Profiles on the market, powered by GlobalData. Save hours of research. Gain competitive edge.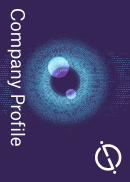 Company Profile – free sample
Thank you!
Your download email will arrive shortly
Not ready to buy yet? Download a free sample
We are confident about the unique quality of our Company Profiles. However, we want you to make the most beneficial decision for your business, so we offer a free sample that you can download by submitting the below form
By GlobalData
In the TRANSCEND NHL 001 Phase I trial, the drug was found to decrease cytokine release syndrome (CRS) rates and neurotoxicity (NT) in NHL patients compared with other CD-19 directed CAR T-cell therapies. This raises the possibility of patients being able to treat themselves at home, rather than be hospitalised.
The study also saw high response rates, with 94% of high-risk patients achieving complete response (CR) at six months.
Lisocabtagene maraleucel is currently undergoing Phase II and III clinical trials for various NHL cancer targets, including both aggressive and indolent subtypes of relapsed and refractory (R/R) DLBCL.
Selumetinib, Array BioPharma and AstraZeneca
Selumetinib is an adenosine triphosphate (ATP) independent inhibitor of mitogen-activated protein kinase kinase (MEK1) and mitogen-activated protein kinase kinase 2 (MEK2), which induce the activation of the RAS/RAF/MEK/ERK pathways often found in cancer cells. Therefore, inhibition of these chemicals will help prevent the multiplication of cancerous cells.
Selumetinib saw strong Phase I results in mice and children with plexiform neurofibroma, with 67% and 71% respectively demonstrating tumour decreases of more than 20% and no observations of disease progression. In addition, there was anecdotal evidence of a decrease in tumour-related pain, disfigurement and functional impairment.
The drug is currently in development for the treatment of small cell lung cancer (NSCLC), melanoma, biliary and colorectal cancers. It has also been granted US FDA orphan drug designation for iodine-refractory thyroid cancer and neurofibromatosis disorders. This special status provides AstraZeneca with access to a range of development incentives, including tax credits.
Despite a recent setback in the NSCLC indication, Selumetinib is seeing some positive results in Phase II trials for thyroid cancer diagnosis and neurofibromatosis. In one trial assessing Selumetinib's effect on iodine intake, the drug was found to produce increases in both iodine-124 uptake and retention, which may increase the effectiveness of radioactive iodine therapies for thyroid cancer.
BB2121, Celgene
BB2121 is a CAR therapy that sees the genetic modification of a patient's T-cells to target B-cell maturation antigen (BCMA). The T-cells then bind to the BCMA present on the surface of multiple myeloma cells, which kills tumours.
The drug is currently in Phase II clinical trials for refractory multiple myeloma (KarMMa).
In a Phase I trial for the treatment of KarMMa that ended in 2017, 94% of patients met the overall response rate (ORR), and 89% were considered to have achieved a very good partial response. The manufacturing success rate was 100% and the drug was generally well-tolerated. The response was not maintained indefinitely, but some lasted more than one year.
Based on the preliminary results of this trial, BB2121 was granted a breakthrough therapy designation by the FDA and prime eligibility by the European Medicines Agency (EMA). These statuses are designed to accelerate development and are given to drug candidates that are believed to demonstrate substantial improvement over current therapies.
Future expansion is also expected following a deal between Celgene and Bluebio in March 2018. The companies agreed to co-develop and co-promote the therapy in the US.
Mirvetuximab soravtansine, Immunogen
Mirvetuximab soravtansine is an investigative drug for the treatment of folate receptor alpha (FRa) positive cancer, including ovarian cancer. It comprises a humanised monoclonal antibody that is bonded to the cytotoxic maytansinoid ravtansine/soravtansine (DM4), which targets and binds to the cell surface of antigen folate receptor 1 (FOLR1).
DM4 then binds to the tubulin protein, which inhibits cell division and growth of FOLR1-expressing tumour cells.
In Phase I studies, the drug was found to have positive tolerability and efficacy as a monotherapy for patients with epithelial ovarian cancer (EOC), particularly for those with platinum resistance. In addition, efficacy for patients with medium-high FRa receptor expression was considerably better than expected.
In a Phase III study investigating mirvetuximab soravtansine as a combination therapy with Merck's anti-PD-1 therapy pembrolizumab, the drug achieved 43% ORR in patients with heavily pre-treated and platinum-resistant EOC, with a median progression-free survival (PFS) of 5.2 months. Results for those with high FRa expression levels were higher, with a 63% ORR and a PFS of 8.6 months.
Mirvetuximab soravtansine has been granted orphan drug designation by the FDA and the EMA when used as a treatment of ovarian cancer and diffuse large B-cell lymphoma, providing Immunogen with seven years of market exclusivity in the US. The drug will receive a ten-year sale agreement for Europe once it gains EMA approval.
Immunogen drug is currently undergoing further Phase III clinical trials.

Ipatasertib, Array Biopharma and Roche
Ipatasertib is currently being studied for its ability to inhibit protein kinase B types Akt1, Akt2 and Akt3, which are associated with an increased resilience of cancerous cells. It has shown significant effects on tumour growth, binding to and inhibiting the activity of Akt.
A Phase I trial of Ipatasertib in combination with taselisib and an anti-microtubule chemotherapy found complete inhibition of the activation of proteins downstream of Pi3K and mitogen-activated protein kinase (MAPK) pathways, as well as disorganisation of the cytoskeleton of breast cancer cells.
In the Phase II LOTUS trial, the drug demonstrated prolonged PFS in patients with metastatic triple-negative breast cancer in a combination therapy with paclitaxel. ORR in the Ipatasertib plus paclitaxel group was 40% with a PFS of 7.9 months, in comparison with placebo at 32% ORR with a PFS of 7.4 months.
Among patients with the rarer PIK3CA/AKT1/PTEN variant, ORR in the Ipatasertib plus paclitaxel group was 9% for nine months, in comparison with placebo at 4.9% for 4.9 months. Investigators noted that this was the first result to support an Akt-targeted therapy for this cancer type, which warranted Phase III study in Jan 2018.
Moxetumomab pasudotox, AstraZeneca and MedImmune
Moxetumomab pasudotox is a recombinant immunotoxin that binds to cell surface receptor CD22 in malignant B-cells and delivers PE38, which induces the reduction of cancerous cells. It is being trialled for the treatment of hairy-cell leukaemia (HCL).
In a Phase I study, dose escalation was terminated early at 50µg/kg due to high response rates at all dose levels. Dose-limiting toxicity (DLT) was also not observed.
In addition, the drug met all three CR objectives in 12 patients with paediatric acute lymphoblastic leukaemia (ALL), which represented the first time responses of this size were observed with this aggressive cancer type.
In a Phase II trial, the drug was found to have high efficacy. Investigators claimed the drug was the only agent capable of eliminating minimal residual disease (MRD) in HCL without causing bone marrow suppression, which is common in chemotherapy. The drug also met its primary endpoint in a Phase III trial of adult patients with relapsed or refractory HCL.
In April 2018, AstraZeneca's biologics licence application (BLA) for Moxetumomab pasudotox was accepted by the FDA for the treatment of adult patients with HCL that have received at least two prior lines of therapy. It was also granted BLA priority review status, which is given to drugs that would offer a significant improvement in the safety and effectiveness of a treatment if approved. This status expedites the review process as an incentive to make treatments for diseases with a small patient pool, which would otherwise be less profitable.

Asciminib, Novartis
Asciminib (ABL001) is a Bcr-Abl tyrosine kinase inhibitor (TKI) that binds to AB1 and induces the formation of inactive kinase conformation. This inhibits Bcr-Abl-mediated proliferation and enhanced apoptosis of Philadelphia chromosome-positive (Ph+) haematological malignancies, which are commonly associated with chronic myelogenous leukaemia (CML).
The drug is being developed by Novartis, which also developed Gleevec (the current standard of care for CML) and TASINGA for the same indication.
Asciminib's potential was first discovered in animal studies. In the KCL-22 mouse xenograft model, the drug demonstrated potent anti-tumour activity and complete tumour regression as a monotherapy in mice with an aggressive form of CML. However, despite continued dosing, the mice relapsed within 60 days.
Further studies on mice were conducted using Asciminib as a combination therapy with small-molecule tyrosine kinase inhibitor TASINGA. This combination acted as a two-pronged attack and achieved tumour regression for three months, which is a significant amount of time for the fast-growing aggressive CML strain.
In a subsequent Phase I study in humans, Asciminib was well-tolerated by patients, with 42% achieving a major molecular response (MMR) by 12 months. Phase II and Phase III studies are currently ongoing.
Dacomitinib, Pfizer
Dacomitinib is an inhibitor of the pan-epidermal growth factor receptor (EGFR) family of tyrosine kinases (ErbB), which results in the prevention of apoptosis in EGFR-expressing tumour cells. The drug is being investigated as a treatment for NSCLC.
However, in 2014, Dacomitinib failed to meet clinical outcomes in two Phase III trials, ARCHER 1009 and NCIC CTG BR 26. Pfizer said it was disappointed in the results but was confident that efficacy would improve with a change of target area or patient population due to the complexity of NSCLC.
In 2015, the company completed the ARCHER 2050 Phase III trial comparing Dacomitinib with gefitinib. This study was more promising, demonstrating a clinically meaningful improvement over gefitinib. NSCLC patients treated with Dacomitinib had a median PFS of 14.7 months, compared with 9.2 months with gefitinib, as measured by the Blinded Independent Central Review (BICR). This represented a 41% reduction in the risk of disease progression and provided a much-needed boost for Pfizer's treatment.
Based on the results of the ARCHER 2050 trial, the FDA has accepted the company's NDA application and granted the drug priority review for the treatment of NSCLC with EGFR-activating mutations. The EMA has also accepted Dacomitinib's marketing authorisation application (MAA) for the same application. The drug is the second investigational drug by Pfizer to receive regulatory acceptance within two months.
Savolitinib, Chi-Med and AstraZeneca
Savolitinib (HMPL-504/AZD6094/volitinib) is an inhibitor of the c-MET receptor tyrosine kinase, disrupting tumours that overexpress the mesenchymal-epithelial transition factor (c-MET) protein. The drug helps reduce the proliferation and metastasis of these tumours, which occur in cancers such as epidermal growth factor receptor EGFR-mutation positive lung cancer and advanced papillary renal cell cancer.
In late-2017, Chi-Med and AstraZeneca announced Savolitinib's preliminary safety data from two Phase Ib/II trials conducted on patients with EGFR-mutation NFCLC with MET amplification that had progressed following first-line treatment with an EGFR inhibitor. In both trials, a combination therapy of Savolitinib and either Tagrisso or IRESSA demonstrated preliminary anti-tumour activity.
At the same time, another Phase II study on patients with histologically confirmed locally advanced or metastatic papillary renal cell carcinoma (PRCC) saw high tolerability, with a median PFS of 6.2 months.
AstraZeneca announced in 2018 that it was preparing to submit a regulatory application for the PRCC indication in the US and EU by 2020.