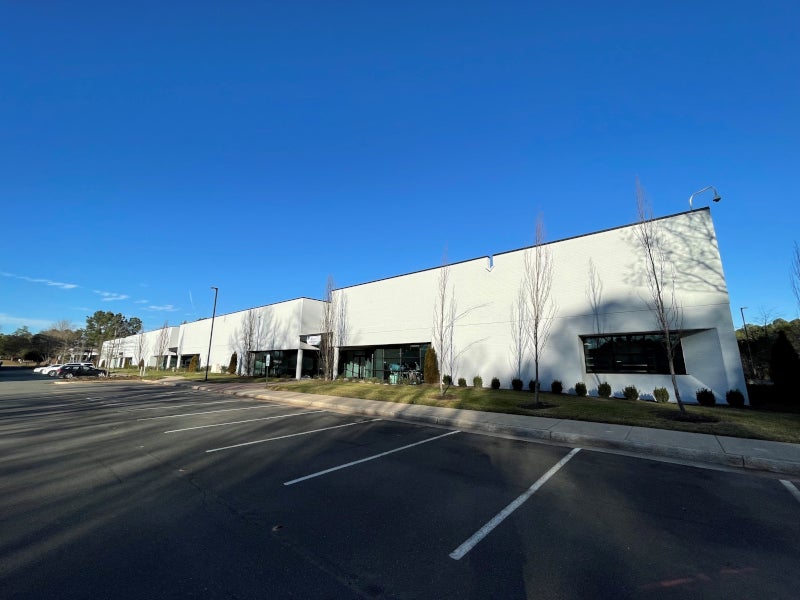 CARsgen Therapeutics opened a current good manufacturing practices (cGMP) facility in North Carolina to produce CAR T-cell therapies. Credit: CARsgen Therapeutics.
The facility is intended to support the company's early commercial launch in North America and Europe. Credit: CARsgen Therapeutics.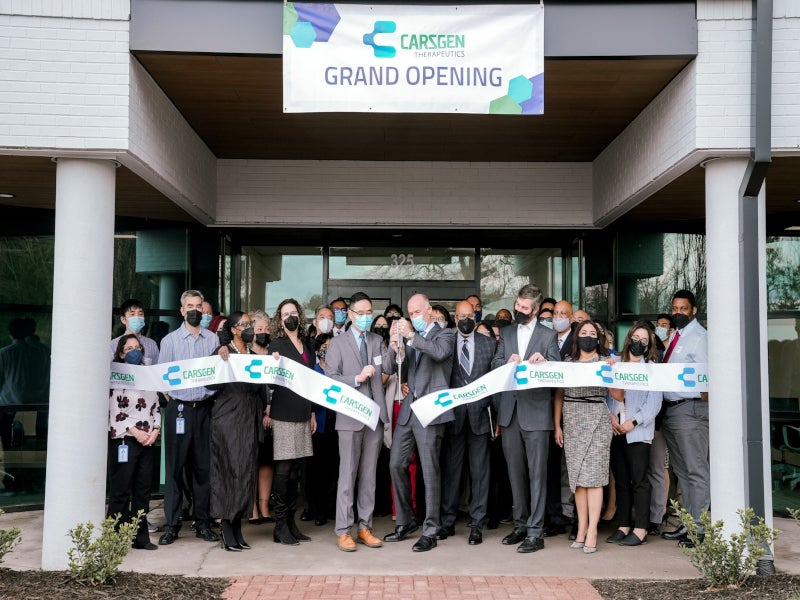 CARsgen's manufacturing facility at the Research Triangle Park (RTP) was opened in February 2022. Credit: CARsgen Therapeutics.
In February 2022, China-based biopharmaceutical company CARsgen Therapeutics (CARsgen) opened a new current good manufacturing practices (cGMP) manufacturing facility in North Carolina, US, to produce advanced Chimeric antigen receptor (CAR) T-cell therapies.
The company will use the clinical and early-stage commercial manufacturing facility to support its clinical studies.
The facility will also allow the company to expedite its marketing plans in North America and Europe. It complements CARsgen's existing GMP facilities in Shanghai, China.
CARsgen received the Certificate of Compliance from the City-County Inspections Department of Durham for the plant in February 2022.
CARsgen's cGMP manufacturing facility location
The cGMP manufacturing facility is located at the Research Triangle Park (RTP) in North Carolina, four miles (6.43km) from downtown Durham.
The RTP covers 7,000 acres across Durham and Wake counties and is North America's largest research and development park.
Details of the cGMP manufacturing facility
The state-of-the-art manufacturing facility will expand CARsgen's manufacturing capacity for autologous CAR T-cell products. It will be able to manufacture products for 700 patients a year.
The facility occupies a gross floor area of around 3,300m² (35,520.9ft²). It was developed using an integrated project delivery approach to minimise construction time and project cost.
The modular construction of the facility's cleanroom spaces is designed to provide a controlled environment.
Financial incentives for the project
The project's development was supported by the Job Development Investment Grant (JDIG) and other investment incentives from Durham County, Durham City, and the state.
In May 2021, CARsgen announced RTP as the location for its first biomanufacturing site in North America. The company revealed plans to create the clinical and early-stage commercial manufacturing facility, along with a 100,000ft² (9,290m²) cGMP commercial manufacturing facility, in Durham.
The North Carolina Government's Economic Investment Committee approved the JDIG in May 2021. It is based on the company's commitment to creating 200 jobs and investing $157m in Durham. CARsgen is expected to receive a potential reimbursement of up to $1.61m over a 12-year period.
Contractors involved in the RTP manufacturing facility
Multinational engineering, architecture, construction and consulting firm CRB was contracted to design and construct the facility. The project was completed in 'fast-track mode' within 12 months.
CARsgen's autologous CAR T-cell therapy pipeline
CARsgen's product pipeline includes the autologous CAR T-cell candidates CT041 and CT053. The two product candidates hold the US Food and Drug Administration's (FDA) orphan drug and Regenerative Medicine Advanced Therapy (RMAT) designations for solid tumours and multiple myeloma, respectively.
CT041 is being investigated for the treatment of gastric and pancreatic cancers. It is currently the world's only claudin18.2 (CLDN18.2)-targeted CAR T-cell product candidate approved for clinical trials.
CT041 has received investigational new drug (IND) approval from the FDA and China's National Medical Products Administration (NMPA), as well as authorisation for clinical trial application from Health Canada.
CT053 is a B-cell maturation antigen (BCMA)-specific candidate being investigated for the treatment of multiple myeloma. It has received PRIME and orphan drug designations from the European Medicines Agency (EMA) and breakthrough therapy designation from the NMPA for relapsed and/or refractory multiple myeloma.
Marketing commentary on CARsgen Therapeutics
Established in 2014, CARsgen Therapeutics is engaged in the development of novel CAR T-cell therapies for haematological malignancies and solid tumours. The company has candidate discovery, antibody development, clinical studies and commercial manufacturing capabilities.
CARsgen currently has 11 product candidates in its pipeline and eight IND clearances for CAR T-cell therapies. In addition to its existing pipeline, the company has also developed innovative technologies such as CycloCAR to improve the CAR T-cells' efficacy against solid tumours.
The company's allogeneic THANK (target to hinder the attack of NK cells) uCAR technology reduces the rejection of host T cells against allogeneic CAR T-cells, as well as increasing affordability.
CARsgen holds more than 300 patent applications and 65 issued patents worldwide.