European Molecular Biology Laboratory Site, Barcelona
European Molecular Biology Laboratory (EMBL) is developing a new facility within the Barcelona Biomedical Research Park (PRBB) campus in Spain.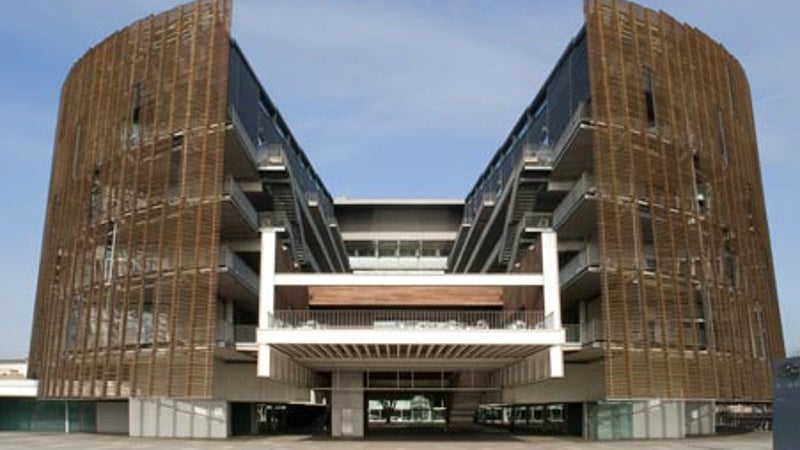 European Molecular Biology Laboratory (EMBL) is developing a new facility within the Barcelona Biomedical Research Park (PRBB) campus in Spain.
It will be the institute's sixth facility and the new research site will facilitate biomedical projects focusing on tissue research and disease modelling.
EMBL's governing body and EMBL Council held discussions for the construction of an EMBL site in Barcelona in 2011. EMBL and the Spanish Government (represented by the Ministry of Economy, Industry and Competitiveness (MINECO)) signed an agreement for the construction of the new EMBL site in April 2017.
The building is expected to be completed by late 2017.
Location and details of EMBL's new facility
EMBL's new site will be located within the Barcelona Biomedical Research Park. The city is a national hub of life science research aligned with numerous centres and universities.
The region is known for its cell biology, biophysics, developmental biology, genome biology, and bioinformatics fields. The new facility will provide easy access to clinical research to the city. It will include a lab, sub-office, and new sub-headquarters, which will connect with the existing offices in Grenoble (France), Hamburg (Germany), Hinxton (UK), and Monterotondo (Italy).
Research activities at the new laboratory in Barcelona
The new laboratory will focus on tissue biology by analysing the shapes of cells. Research will also focus on how cells interact with each other and respond to their surroundings.
Investigations on how molecular and genetic networks regulate and build tissues will also be carried out. The institute will focus on the diseases occurring through changes in the genes and the role of genes in the regeneration of tissues.
The facility will be equipped with state-of-the-art imaging facilities to extort 3D and 4D information from the tissues. Researchers will use single-plane illumination microscopy (SPIM) technique to study living tissues and organs.
The main areas of focus at the lab will be cancer, diseases of the immune system, birth defects, and type-1 diabetes. Other areas of focus will be organoids and complex tissue culture systems that impersonate parts of the intestines, kidneys, and the brain.
Funding for the new EMBL facility
Both the Spanish and Catalan Governments are providing partial funding of €400,000 for the new EMBL.
Represented by the Ministry of Business and Knowledge and the Centre for Genomic Regulation (CRG), the Catalan Government will be the local partners for the project until 2021.
Market commentary on EMBL
Formed in 1974, EMBL is an intergovernmental organisation comprising more than 20 member states. The organisation performs fundamental research in molecular biology by encouraging the conversion of knowledge into practical applications.
Scientists at EMBL work together and conduct research in various areas of molecular biology to develop new technologies and methods in life sciences.
POINT Biopharma, a clinical-stage biopharmaceutical company, is planning to construct its first US manufacturing plant in Indianapolis, Indiana. The investment…