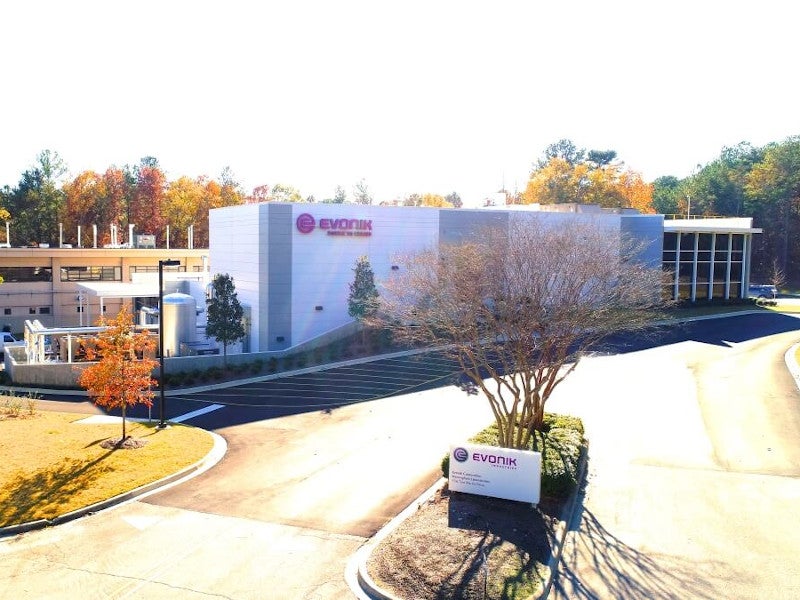 Evonik opened a new biomaterial production facility in Birmingham, Alabama. Credit: Evonik Industries AG.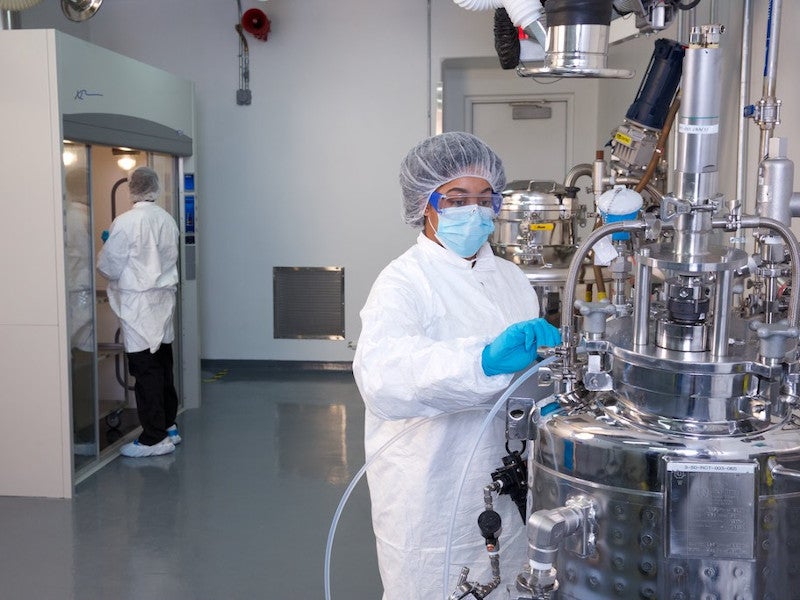 The biomaterial facility expands GMP capacity of RESOMER® bioresorbable polymer. Credit: Evonik Industries AG.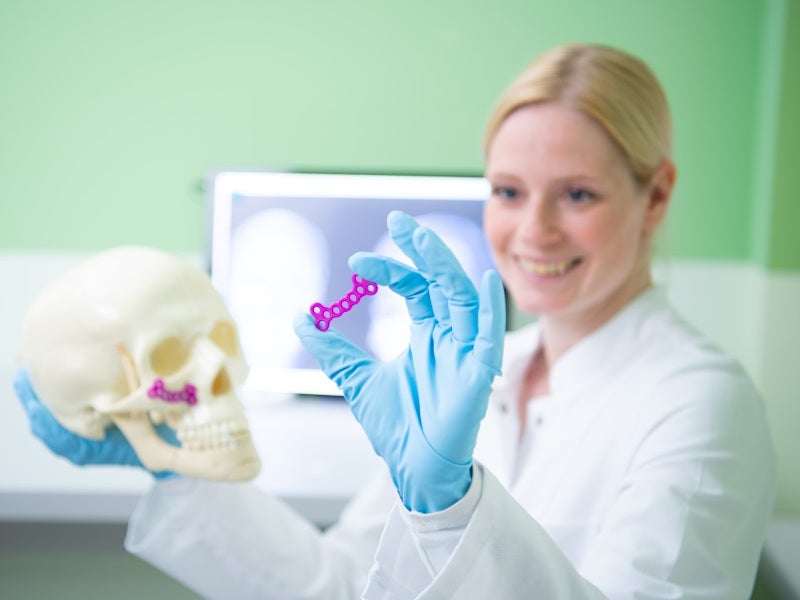 The new facility provides outsourcing services for the production of customer's proprietary excipients. Credit: Evonik Industries AG.
German speciality chemicals company Evonik has launched a new advanced biomaterial manufacturing facility in Birmingham, Alabama, US, in May 2020.
The facility will expand the good manufacturing practices (GMP) compliant production capacity of RESOMER® bioresorbable polymers to meet rising market demand for their use with parenteral medicines and implantable medical devices.
Commissioning of a new biomaterials manufacturing facility along with improvements to the company's Birmingham Health Care facility is expected to create more than 50 jobs.
Location of Evonik's new biomaterials manufacturing facility
The biomaterial production facility is located in Birmingham, Alabama.
Evonik's new production site in the US extends over an area of 2,800m², located near the company's existing plant.
Details of Evonik's new biomaterials manufacturing facility
The manufacturing facility will be used for bioresorbable polymers production for pharmaceutical and medical applications.
It will lead to a flexible supply of standard or custom grade RESOMER bioresorbable polymers for medical device and pharmaceutical clients at clinical or commercial scale.
The company's Birmingham site is a centre of excellence for the development, designing and supply of biomaterials.
The facility allows Evonik to broaden the range of contract manufacturing services for the commercial production and scale-up of its clients' biomaterials.
New CDMO site is installed with specialised purification and micronisation systems, reactors, manufacturing cleanrooms and supporting equipment. It also includes a pilot unit to support polymer contract research projects.
Synergies offered by the plant in combination with the company's primary biomaterials facility in Darmstadt, Germany, enable customers to avail dual-sourcing options.
The facility, along with the adjoined facility, creates an integrated biomaterial services capability for the company at a single site. The services include an initial feasibility stage to commercial GMP production.
The adjacent CDMO facility completed inspections by the US Food and Drug Administration (FDA) and EU health officials.
It is the company's global competence centre for medical devices and provides scale-up and application development services for implantable medical devices, as well as manufacturing and formulation development services for parenteral drug products.
Details of RESOMER bioresorbable polymer
Evonik's RESOMER biomaterial is used for the production of pharmaceutical formulations and medical devices.
Bioresorbable polymers are utilised in the manufacturing of parenteral controlled release delivery systems, medical devices, bioresorbable implants and tissue engineering solutions for either the repair of bones or replacement of body functions.
"Synergies offered by the plant in combination with the company's primary biomaterials facility in Darmstadt, Germany, enable customers to avail dual-sourcing options."
Products from RESOMER are intended to match targeted application and rate of degradation, with customisation to meet customer needs. The polymers can be processed and sterilised easily, and have a greater shelf life.
RESOMER can be safely reabsorbed in the body soon after the injection or implantation, and provides stability after sterilisation.
The product portfolio includes RESOMER R 202 H, R 202 S, R 203 H, R 203 S. RESOMER  is also available in Select, Sterile and Zero configurations.
Evonik launched a line of standard and custom filament grades optimised for use with Fused Filament Fabrication (FFF) 3D printing systems in July 2019. RESOMER Filaments can be used for 3D printing of personalised bioresorbable implants.
Marketing commentary on Evonik
Evonik is a speciality chemicals company headquartered in Essen, Germany. As part of its sustainability initiatives, the firm is focused on the supply chain, circular economy, efficient usage of scarce resources, R&D innovation, sustainable products and product stewardship.
Founded in 2007, the company operates its speciality chemicals business under three manufacturing segments, including nutrition and care, resource efficiency, and performance materials.
Evonik Nutrition & Care operates the Nutrition & Care segment, which focuses on consumer goods, animal nutrition, and health care applications.
Evonik is active in more than 100 countries worldwide, with over 32,000 employees. The company has a network of production plants located in nearly 26 countries. The company has more than 4,000 products that are being offered to approximately 29,000 customers.