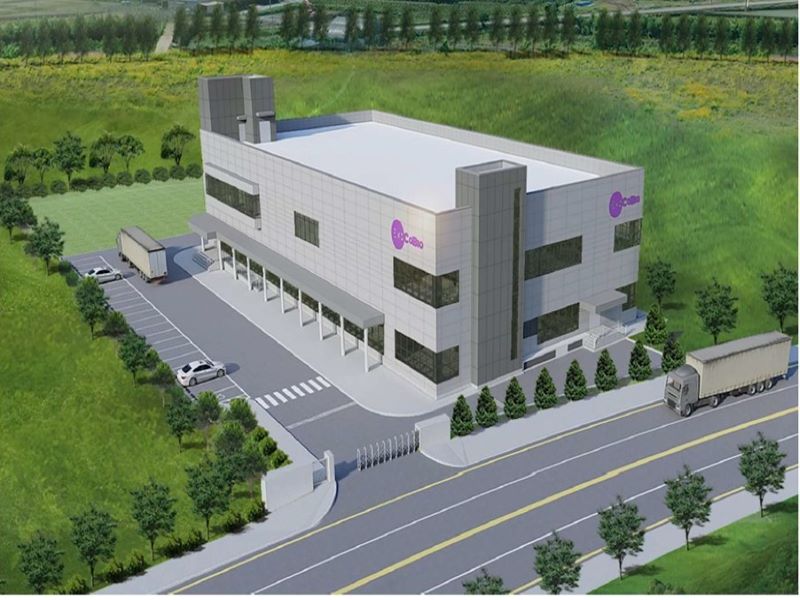 ExoCoBio is developing a manufacturing and R&D facility in Osong, South Korea. Credit: ExoCoBio.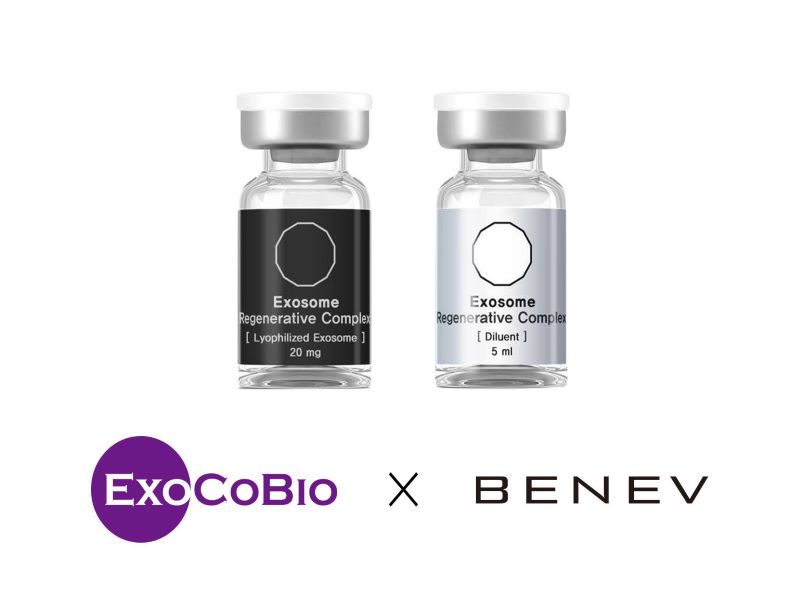 BENEV's Exosome Regenerative Complex is powered by ExoCoBio's ExoSCRT™. Credit: ExoCoBio.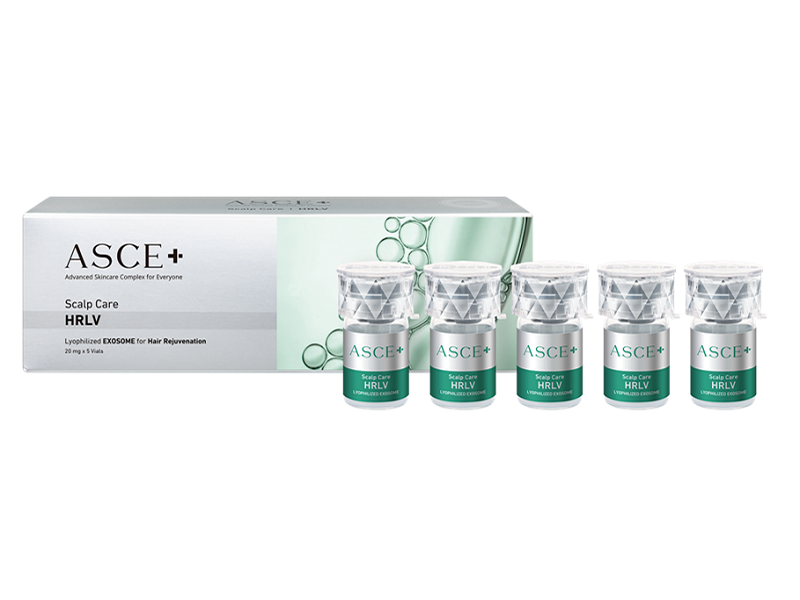 ExoCoBio's ASCE+HRLV is intended for hair loss and scalp care. Credit: ExoCoBio.
In August 2021, South Korean biotechnology company ExoCoBio began building an exosome-based drug manufacturing and research and development (R&D) facility, also known as Project EGMP, in Osong, Chungcheongbuk-do, South Korea.
Project EGMP involves an investment of around $20m and is scheduled to be completed in the fourth quarter of 2022.
The EGMP facility will also support the company in promoting its exosome contract development and manufacturing organisation (CDMO) business through global partnerships, as well as widening its presence in exosome-based regenerative aesthetics markets in North and South America.
ExoCoBio's EGMP facility location and details
ExoCoBio's drug manufacturing and R&D facility will be located in Osong, which is South Korea's first biotech and pharmaceutical cluster.
The facility will be developed on a 71,000ft² (6,596m²) site and will occupy a two-storey building with a 42,000ft² (3,902m²) total floor area.
It will be equipped with two types of advanced exosome production lines dedicated to naive stem cell exosomes of regenerative therapeutics and genetically engineered exosomes for a potential therapeutic portfolio.
The EGMP facility is intended to serve as a crucial platform to resolve the issue of mass production in the exosome field worldwide.
The facility's construction expedites ExoCoBio's plans to apply for Phase I clinical trials in the US in 2023, accelerating the development of its multiple exosome-based drugs against significant inflammatory diseases such as atopic dermatitis and SARS-CoV-2.
Exosomes and their benefits
Exosomes are membrane-bound nano-sized biovesicles ranging between 30nm and 200nm in size, produced by most eukaryotic cells for intercellular communication. The biovesicles play a crucial role in significant cellular processes and contain diverse physiologically active substances.
The stem cell-secreted exosomes are proven to regenerate cells and tissues and can be used for a range of applications, including skin and hair.
Exosomes' components, including proteins, DNA, mRNA, circular RNA and others, can play a vital role in precise cancer treatment.
ExoCoBio product portfolio
ExoCoBio offers a range of new exosome-based regenerative aesthetic and cosmetic products, including ASCE+™, EXOMAGE™ and CELLTWEET™ for skin rejuvenation, skin immune-modulation and scalp rejuvenation.
The company launched ASCE+ as the world's first exosome regenerative aesthetics in 2019. ASCE+HRLV is intended for hair loss treatment and scalp care. ASCE+ Hair contains ten types of growth factors that improve hair health and 30 types of nourishing ingredients such as biotin, hepatocyte growth factor (HGF), copper-tripeptide and Noggin. It boosts hair-related cytokines and stimulates dermal papilla cells.
In August 2018, ExoCoBio introduced the derma-cosmetic brand Celltweet containing ASC-EXOSOME™. Celltweet is intended to resolve various skin stresses quickly. The Celltweet EX Signal Control line 3-set contains safe and gentle ingredients for application on sensitive skin. The drug reduced itchy skin by 90% and increased skin moisturising capacity by 70% when used with the combination of moisturiser and cream in a human body application test.
The ExoSCRT™ exosome is an essential component of stem cell paracrine effect and promotes biosynthesis of ceramide, a vital material for the skin barrier. It can relieve inflammation and itching, as well as strengthening the skin barrier. ExoSCRT contains around 1,000 proteins, 600 types of miRNAs and 400 types of lipids in exosomes.
ExoCoBio is also developing innovative immuno-oncology drugs based on exosomes obtained from immune cells.
Marketing commentary on ExoCoBio
Established in 2017, ExoCoBio specialises in next-generation exosome-based regenerative aesthetics, regenerative medicine and immunotherapy.
The company has established a strategic alliance with BENEV, a California-based manufacturer and distributor of skincare and regenerative solutions and medical devices approved by the US Food and Drug Administration (FDA). ExoCoBio currently sells its exosome products in the US market through this partnership.
The collaboration will help the company to expand further in the regenerative aesthetics and exosome-based therapeutic markets in North and South America.
In August 2020, ExoCoBio raised $9.3m in a Series C and pre-initial public offering (IPO) funding round, bringing the total amount of funds raised since its establishment to around $56.3m.