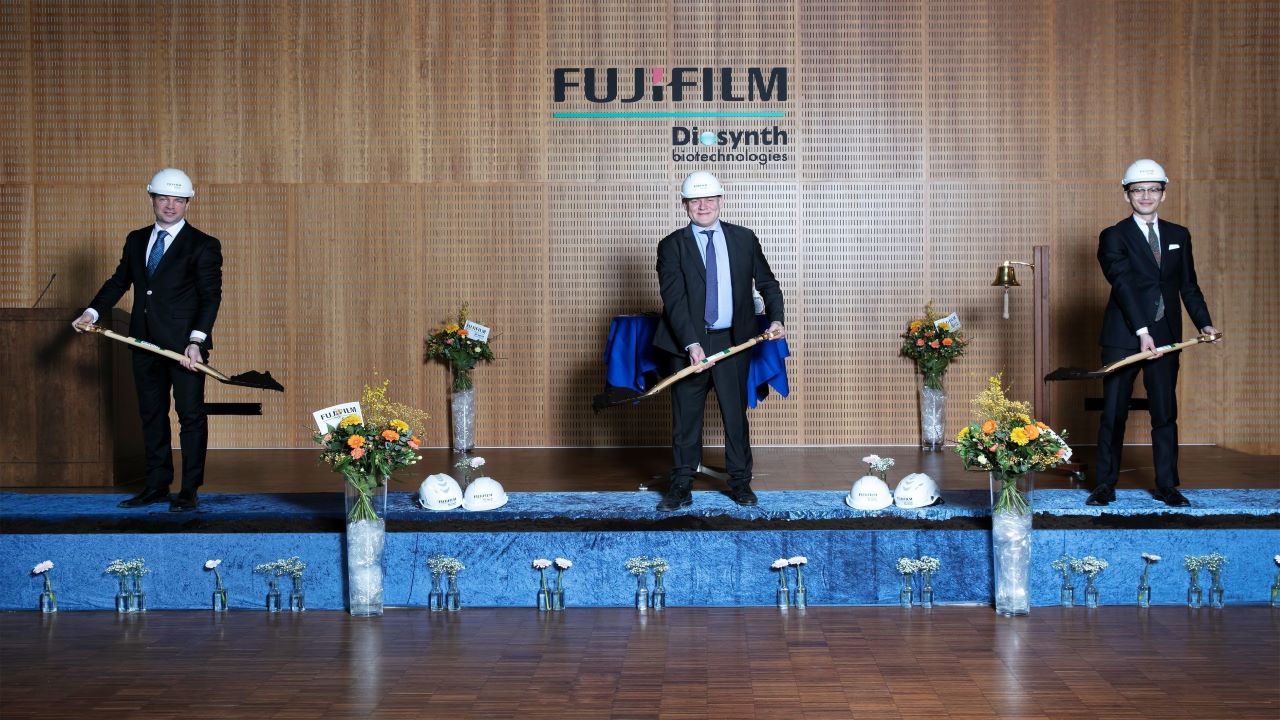 Fujifilm Diosynth Biotechnologies is expanding its large-scale biologics production facility in Hillerod, Denmark. Credit: Fujifilm Diosynth Biotechnologies.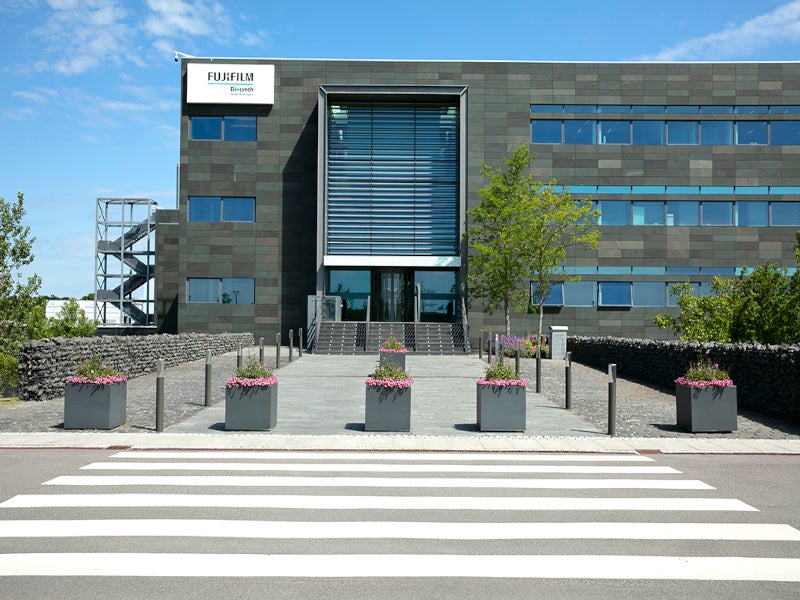 The expansions will increase the total count of 20,000l bioreactors in the facility for drug substances production to 20. Credit: Fujifilm Biotechnologies USA.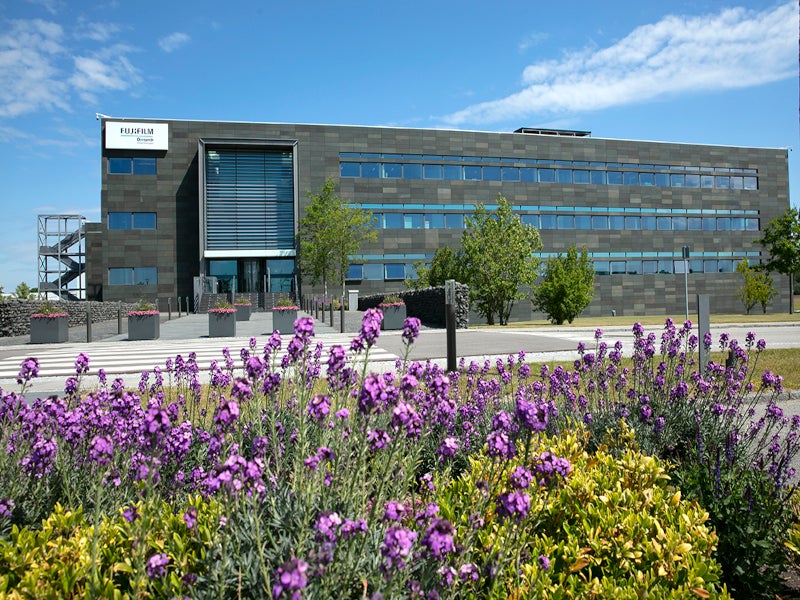 The second expansion of the facility with an investment of DKr11bn ($1.6bn) is scheduled to be finished in mid-2026. Credit: Credit: Fujifilm Biotechnologies USA.
Fujifilm Diosynth Biotechnologies (FDB), a subsidiary of Japanese multinational conglomerate Fujifilm, is expanding its large-scale biologics production facility in Hillerod, Denmark.
In June 2020, Fujifilm announced a capital investment of Y100bn ($928m) in the site to double its existing drug substance manufacturing capacity and add fill/finish capabilities. The investment will also improve the facility's existing assembly, labelling and packaging services.
A virtual ground-breaking ceremony to commence the large-scale cell culture expansion project was held in March 2021. The project's construction is due to be completed by the end of 2023 and is expected to generate 300 new jobs in Denmark.
In September 2022, another expansion project began in Hillerod with a capital investment of DKr11bn ($1.6bn) to transform the site into the largest end-to-end contract drug manufacturing organisation (CDMO) in Europe.
The expansion will support FDB's cell culture production services in Denmark and will create 450 new jobs. The expansion is scheduled to be completed in mid-2026.
Fujifilm Diosynth Biotechnologies' biologics production facility expansion details
The first expansion will include the installation of six 20,000-litre (l) bioreactors, bringing the total to 12 20,000l bioreactors at the facility. A fully automated, cutting-edge fill/finish capability that can produce up to 35 million units a year will also be added for large-scale biologics production, along with a new packaging line that will be used to assemble different types of auto-injectors and automatic labelling.
The fill/finish production line will start operations by mid-2023. The large-scale cell bulk drug substance expansion, which marks the last phase of the project, will commence operations by the end of 2023.
In the second expansion, a total of eight 20,000l bioreactors and two downstream processing streams will be added to increase the capacity of the facility.
Upon completion, the facility will have 20 bioreactors with a 20,000l capacity for drug substance manufacturing, in addition to full drug product and finished goods services.
Sustainability measures
The expansion project will incorporate sustainability measures to support Fujifilm's new green value climate strategy, which includes climate action goals such as using carbon-free energy and reaching net-zero CO₂ emissions by the end of FY2040.
FDB will also strengthen its involvement with suppliers and customers to minimise entire value chain carbon emissions.
Fujifilm Diosynth Biotechnologies' Hillerod facility background
In August 2019, Fujifilm acquired a biologics manufacturing site owned by US-based Biogen in Hillerod for approximately $890m.
The facility became FDB's fourth biopharmaceutical manufacturing site in the world. At the time of acquisition, the site had a capacity of 90,000l, comprising six 15,000l bioreactors.
Covid-19 therapy manufacturing capability
In October 2020, FDB agreed to manufacture Eli Lilly's Covid-19 therapeutic antibody at its Hillerod site.
The company reserved manufacturing space for the Covid-19 Therapeutics Accelerator, which was partly funded by the Bill and Melinda Gates Foundation, under an agreement with Eli Lilly, for the prevention and treatment of Covid-19.
Marketing commentary on Fujifilm
A partnership between Fujifilm and Mitsubishi, FDB is the CDMO for biologics, viral vaccines, and viral vectors.
The company operates sites in the US (Texas and North Carolina), the UK (Billingham, Redcar and Teesside) and Denmark (Hillerod).
FDB specialises in developing and manufacturing recombinant proteins, monoclonal antibodies, viral products, vaccines, medical countermeasures, and other large molecules.
Some of the core services offered by the company include process development, analytical development, and current good manufacturing practice (cGMP) manufacturing.
FDB's premium services include process development, cell-line development, analytical development, and clinical and FDA-approved commercial manufacturing.
The Hillerod site's expansion is a part of FDB's global expansion efforts. In January 2019, the company added 7,000ft² of laboratory space at Wilton laboratories in Teesside, UK, to enhance its cell culture process development capacity.
FDB is also investing $55m in a new Gene Therapy Innovation Centre near its facility in College Station, Texas. The facility will be equipped with upstream, downstream, and analytical development technologies to meet the increasing demand in the viral gene therapy market.
In January 2021, Fujifilm announced an investment of more than $2bn to establish a new large-scale cell culture production site in the US. The investment will allow the company to accelerate the growth of its biopharmaceutical contract development and manufacturing business.
In September 2022, the company broke ground to expand its large-scale microbial manufacturing facility at Billingham, UK, to meet the increasing demand for the company's microbial development and manufacturing services. The expansion will increase the facility's manufacturing capacity by 70%.