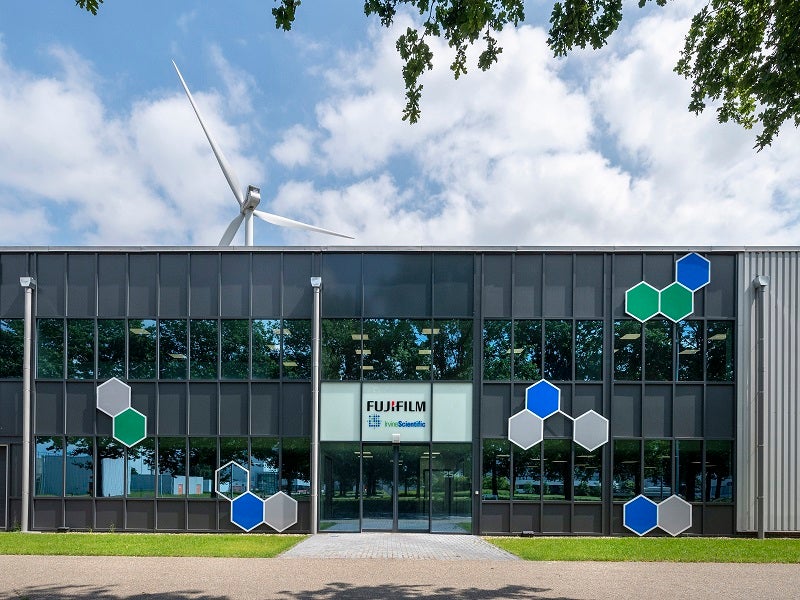 Fujifilm Manufacturing Europe has built a cell culture media manufacturing facility in Tilburg, Netherlands. Credits: FUJIFILM Manufacturing Europe B.V.
An existing photo film factory was transformed into the new facility. Credits: FUJIFILM Manufacturing Europe B.V.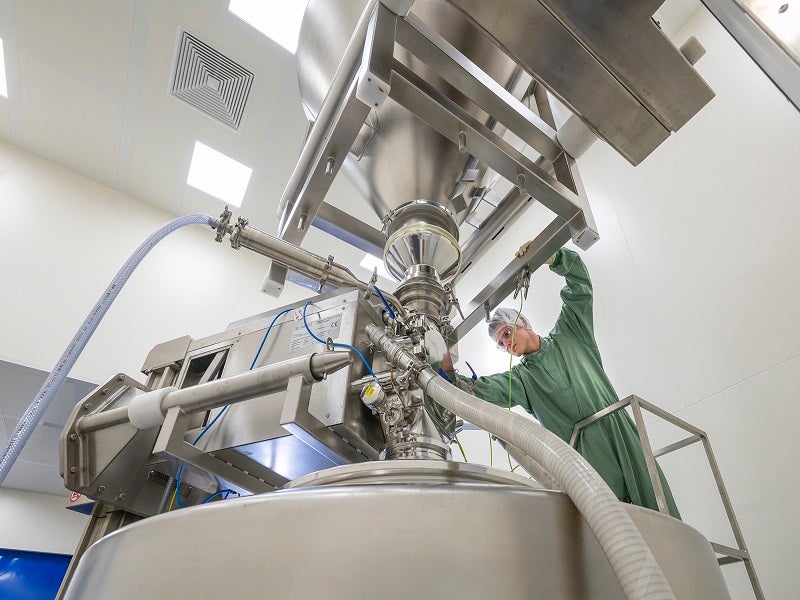 The facility is used to develop animal component-free dry powder media, liquid media, downstream bioprocessing liquids, and water for injection. Credits: FUJIFILM Manufacturing Europe B.V.
Fujifilm Manufacturing Europe has constructed a facility to manufacture cell culture media in Tilburg, the Netherlands. The project was announced in July 2018.
Operational since December 2021, the new facility allows the company to better meet its customers' requirements, particularly in Europe. It is the company's third cell culture media manufacturing site, joining two existing facilities in California, US, and Tokyo, Japan.
All three manufacturing sites are compliant with the International Standardisation Organisation (ISO) and the US Food and Drug Administration (FDA) regulations.
Fujifilm's manufacturing facility location
Fujifilm's facility is situated in the southern province of Brabant, Tilburg.
Brabant was chosen as the preferred location due to its open innovation, active collaboration, as well as research and development (R&D) infrastructure, sustainability features and highly talented workforce.
Located in central Europe, the state-of-the-art facility will serve as a cell culture media production hub for both European and global markets.
Details of Fujifilm's manufacturing facility
Fujifilm Manufacturing Europe transformed Fujifilm's existing factory in Tilburg into a current good manufacturing practice (cGMP) compliant cell culture media production facility with a total floor area of 250,000ft².
The new facility comprises a 13,500m² area that was previously used to make film rolls.
It produces dry powder and liquid media, as well as buffers and water for injection (WFI) using the same quality system, raw materials, and expertise as the company's facilities in the US and Japan.
The Tilburg facility is expected to increase the company's annual dry powder production capacity by approximately 320,000kg and liquid media production capacity by 470,000l.
Fujifilm intends to get ISO 13485 certification for the new manufacturing site, which will comply with the US Food and Drug Administration's (FDA's) cGMP and 21 CFR 820 regulations for product manufacturing.
The Tilburg facility is also expected to be CO2 neutral with the installation of an electric boiler powered by wind energy.
Technology used at the Fujifilm cell culture facility
Cell culture media provides the nutrition required for cell growth. It is a raw material used for the development and commercialisation of various biologics and cell therapies.
Cell culture media production is a complicated process and requires high technical expertise and precision engineering.
Fujifilm uses ISO 13485: 2016-certified quality system, control of raw materials and high technical skills to supply an extensive portfolio of cell culture media solutions.
The cell culture media solutions include Ham's F-10 and F-12 media, alongside Dulbecco's Modified Eagle's Medium (DMEM), which is the modified version of Basal Medium Eagle (BME).
The solutions include McCoy's Medium 5A and Click's medium, which contain a higher concentration of vitamins, minerals, and amino acids for primary and established cell lines.
Other cell culture media are RPMI 1640 to culture human leukaemia and hybridoma cells and synthetic cell culture media such as minimum essential medium (MEM) and alpha-MEM.
The company offers WFI, which is the sterile, clear, and colourless liquid suitable to produce cell culture media and rinse water, as well as reconstitute biochemical reagents.
Marketing commentary on Fujifilm
Fujifilm is an imaging company based in Japan whereas Fujifilm Manufacturing Europe is one of the company's biggest production centres of photographic materials outside Japan.
The production processes in the facility have been powered by wind energy since 2016. The company employs approximately 900 people at its three production facilities.
Fujifilm strategically acquired two cell culture media companies, namely Irvine Scientific and IS Japan, in June 2018 to grow its healthcare segment.
Fujifilm Irvine Scientific provides services and products to biopharmaceuticals, regenerative medicine, cell therapy, and assisted reproductive technology industry for the large-scale production of therapeutics and vaccines.