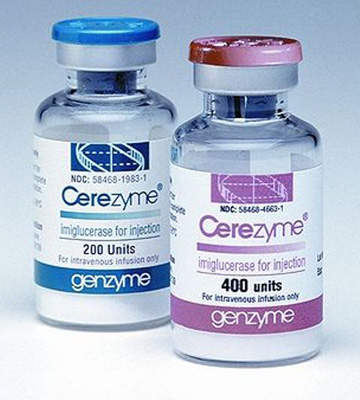 Cerezyme is one of Genzyme's bestselling drugs, and the new expansion will enhance its production.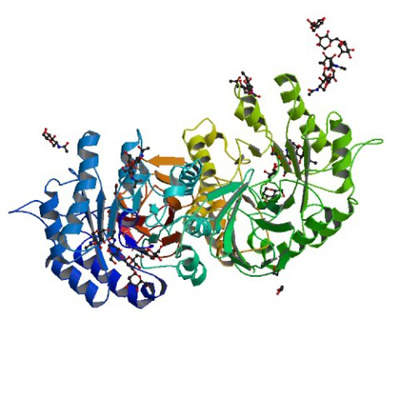 Genzyme produces Fabrazyme to combat Fabry's disease, a condition that causes a deficiency of the alpha galactosidase protein.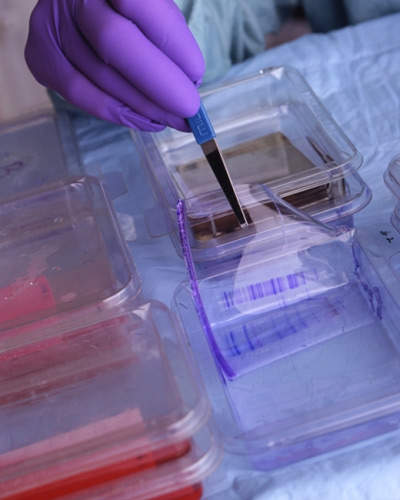 Genzyme produces a range of orphan drugs for rarer medical conditions.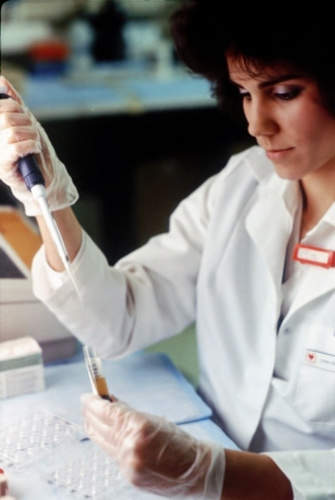 The expansion will give the Allston Landing facility more space for manufacturing support operations.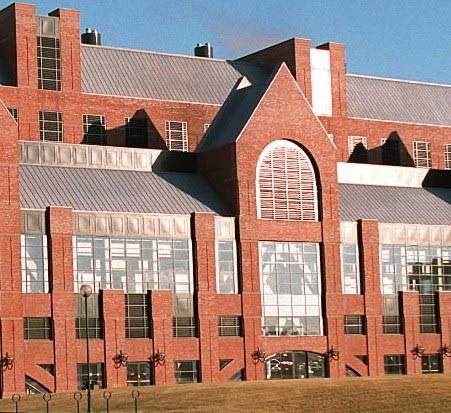 The Allston Landing facility opened in 1996 and produces five different drugs.
Genzyme Corporation is one of most prominent biotechnology companies in the US. Based in Cambridge, Massachusetts, it was established in 1981 and has grown to become the third largest in the world, with 11,000 employees in 40 countries and 17 manufacturing facilities.
The company first began with a remit to develop treatments for enzyme deficiency conditions, which are life threatening but only affect a small percentage of the population and as such are considered to be "orphan drugs".
One of Genzyme's first successes was the development of Ceredase (now superseded by Cerezyme), a treatment for Gaucher's Disease. It is one of the company's major revenue streams, supplying 30% of its income.
Other notable treatments include Renagel, a treatment for dialysis patients; Myozyme, a treatment of Pompe disease (glycogen storage disease type II); and Fabrazyme, a treatment for Fabry's disease.
Genzyme had a number of other drugs in development, including Tolevamer, a Clostridium difficile colitis treatment (its development was terminated in early 2008), and Campath, a chronic lymphocytic leukaemia treatment.
The company has now extended its interest to six specialised areas for the development of new treatments: lysosomal storage diseases, renal disease, orthopaedics, transplant and immune diseases, oncology, and genetics and diagnostics.
In November 2010, Genzyme announced the discontinuation of all fill and finish operations at the Allston Landing facility for products sold within US, including Cerezyme, Myozyme, Fabrazyme and Thyrogen, as required by an FDA consent decree. The fill and finish activities for the drugs will be performed by a contract manufacturer at Genzyme's facility in Waterford, Ireland.
Genzyme is required to complete the shifting of the fill and finish operations from the Allston Landing facility by 31 August 2011.
Allston Landing facility
In September 2007 Genzyme began an expansion of its flagship manufacturing facility at Allston Landing in Boston to support the increasing global demand for its products.
"One of Genzyme's first successes was developing Ceredase, a treatment for Gaucher's Disease."
The facility is one of the world's largest cell culture manufacturing facilities, but when it opened in 1996 it manufactured only one product, Cerezyme. It has since been adapted to manufacture and fill five products, meaning additional space was required for manufacturing support operations, offices and new equipment.
Genzyme had previously expanded production at the Allston facility from four to six bioreactors by fitting out two unused cell-culture halls. However, this put stress on support functions and led to overcrowding in some areas of the building.
The manufacturing expansion was undertaken to alleviate the overcrowding and also to allow the update of crucial support systems to meet the demanding production standards.
The expansion project
The expansion project was expected to enlarge the facility from 186,000ft² to nearly 300,000ft². The plans included 86,000ft² of new office and manufacturing support space, and a 26,000ft² underground co-generation facility to generate steam, which would have been used to produce electricity and run the process operations.
This undertaking required an investment of $150m and was expected to provide 90 new jobs, including positions in manufacturing operations, facilities engineering, and quality operations.
As part of its environmental commitment, Genzyme instigated certification for the expansion under the LEED (Leadership in Energy and Environmental Design) green building rating system operated by the US Green Building Council.
"The expansion project was expected to enlarge the facility from 186,000ft² to nearly 300,000ft²"
The architect for the expansion project was ARC / Architectural Resources Cambridge and the general contractor was Turner Construction. The engineers are Clark, Richardson & Biskup, Careba Mott MacDonald, and Tetra Tech Rizzo.
A new building to house expanded warehouse facilities, an employee cafeteria, office space and meeting rooms, an employee lounge, locker room facilities and a consolidated facility mailroom was also planned.
Production problems
In June 2009, Genzyme reported a problem with production at Allston Landing due to contamination of some of their bioreactors with Vesivirus 2117. This virus is not dangerous to humans but causes problems with the cells used in the manufacturing process of Cerezyme and Fabrazyme.
The facility was closed for a few weeks and sales of these two drugs Cerezyme were put on hold for almost a month. By September 2009 it was reported that the facility had been fully sanitised and that production levels were recovering to normal, with new Cerezyme being shipped in late 2009 and new Fabrazyme being shipped in early 2010.
"In March, the FDA intimated it would take enforcement action against Genzyme."
November 2009 saw a small percentage of Genzyme drugs contaminated with foreign bodies such as stainless steel fragments and unidentified fibres. In the same month, US Food and Drug Administration (FDA) asked Genzyme for a resolution to the deficiencies, especially those occurring at its fill and finish capabilities. Due to insufficient action taken by the company to correct the manufacturing deficiencies, the FDA re-inspected the facility in November for five-weeks. A Form-483, outlining the deficiencies, was subsequently issued.
In March 2010, the FDA intimated its intention to take enforcement action against Genzyme, in order to ensure that the products developed at the facility are in compliance with the good manufacturing practice regulations. The enforcement action led the FDA to issue consent decree in April 2010, requiring Genzyme to disgorge past profits equivalent to almost $175m to the US Government. The decree was finalised in May 2010.
The consent decree required Genzyme to move out fill/finish operations from the Allston facility in two phases. The first phase of this transfer was completed in November 2010.