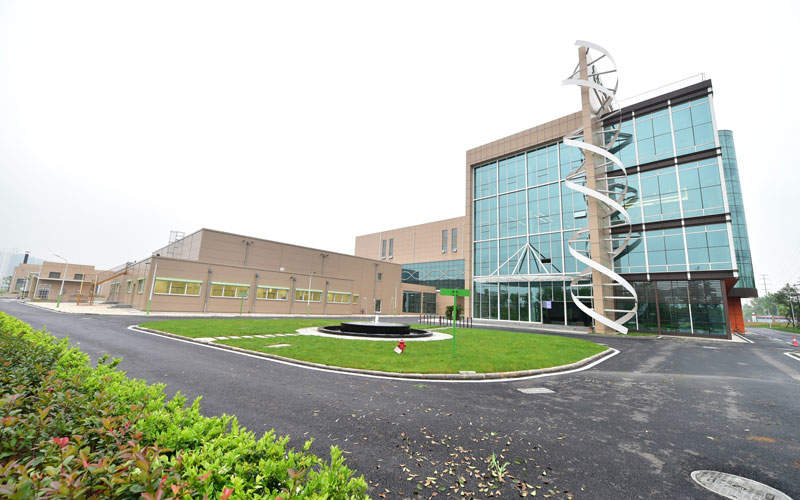 JHL Biotech's biopharmaceutical manufacturing facility is located at Biolake Science Park in China's Hubei province. Credit: JHL Biotech.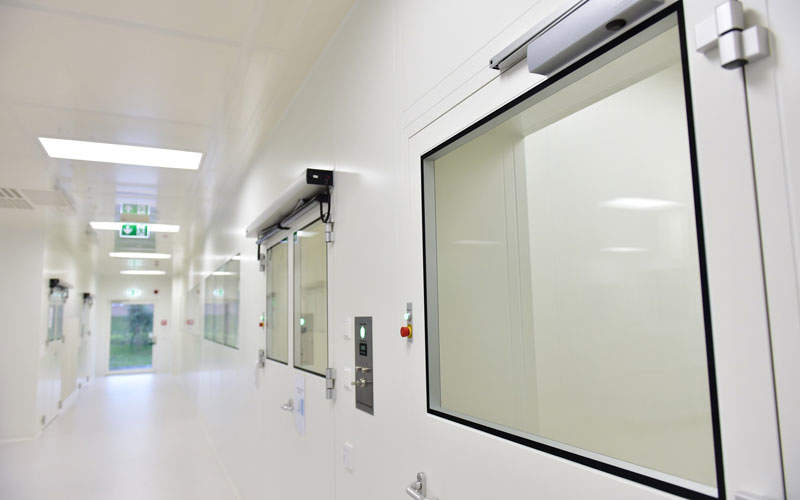 The facility has a 2,400m² total floor space. Credit: JHL Biotech.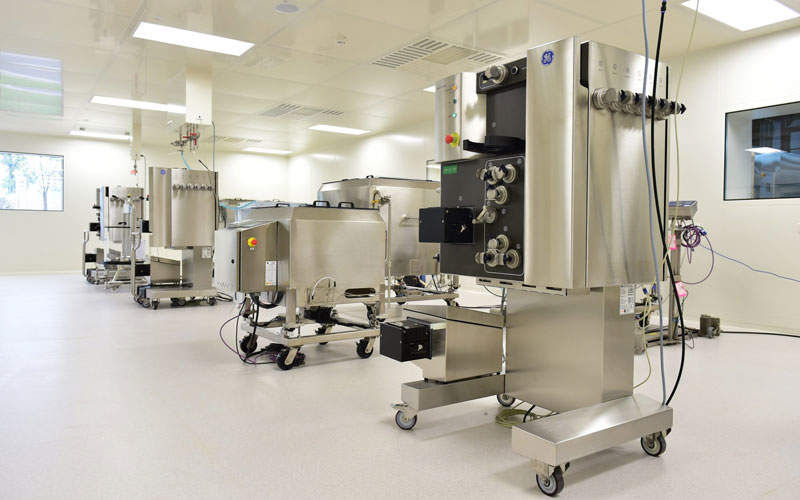 The modular plant is equipped with 2,000-litre capacity single-use bioreactors. Credit: JHL Biotech.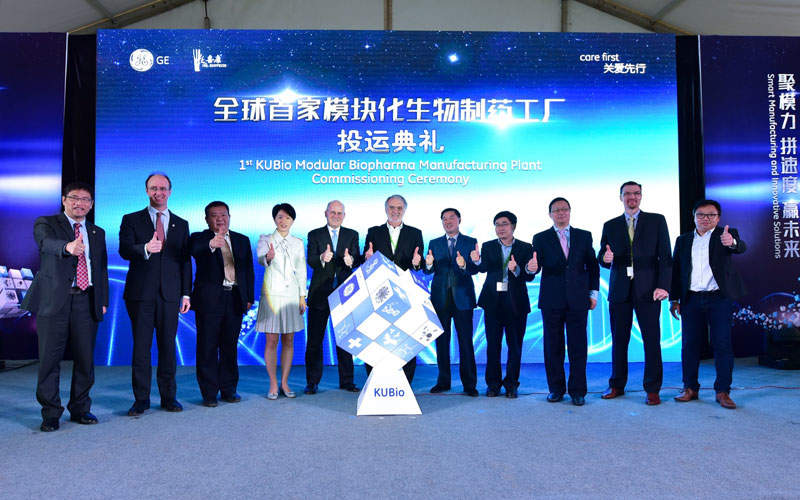 The biosimilars manufacturing facility in Wuhan was officially opened for operations in May 2016. Credit: JHL Biotech.
In May 2016, Taiwan-based biopharmaceutical company JHL Biotech officially inaugurated a single-use bioprocessing technology-based KUBio™ modular biopharmaceutical manufacturing facility in Wuhan, China.
The facility, located at Biolake Science Park, is the largest of its kind in Asia.
The facility will be used for the production of biosimilars and monoclonal antibodies (mAbs) for late-stage clinical trials, as well as commercial supply. The plant was developed by JHL Biotech in partnership with GE Healthcare Life Sciences.
In February 2016, JHL Biotech received authorisation from the UK's Medicines and Healthcare Products Regulatory Agency (MHRA) to begin monoclonal antibody biosimilar clinical trials.
Details of the JHL Biotech biosimilars manufacturing facility in Wuhan
The biopharmaceutical manufacturing facility has a 2,400m² total floor space and is equipped with single-use bioreactors with 2,000l of capacity.
The facility is based on the KUBio manufacturing solution, which is used for cell line development, process development and current good manufacturing practice (cGMP) manufacturing of late-stage clinical and commercial products. It will also offer process development and manufacturing services to JHL's worldwide customers.
Background of the JHL Biotech biosimilars manufacturing facility
In September 2013, GE Healthcare Life Sciences and JHL Biotech reached an agreement to develop the modular biopharmaceutical facility in Wuhan. As part of the agreement, GE Healthcare delivered KUBio, a prefabricated cGMP-compliant facility and process solution designed for scalable and cost-efficient manufacturing.
GE also provided bio-processing equipment for the building and was engaged in the overall coordination of the project.
The facility's construction was completed in 18 months, with mechanical completion reached in February 2015.
The KUBio solution equipment was built in Germany, in compliance with Chinese, European and American regulatory standards, before being transported to Wuhan for assembly.
GE Healthcare supplied 62 completed modules in September 2015. The heating, ventilating and air conditioning (HVAC) system, cleanroom, most of the utility equipment, and all the piping necessary to run the plant were 90% pre-equipped.
Details of China's biosimilars market
Worldwide demand for biopharmaceuticals, including antibodies for the treatment of cancer and a new generation of innovative vaccines, has increased in recent years.
In 2009, China's biosimilars market was worth $44m. This is expected to increase to $350m in 2019.
It is estimated that around 4.3 million new cases of cancer were reported in China in 2015. This prompted China's State Council to develop a ten-year action plan, Made in China 2025, which recommends the introduction of biological medicines and medical devices.
Marketing commentary on JHL Biotech
JHL Biotech is backed by premier financial firms, including Kleiner Perkins Caufield and Byers, Sequoia Capital, Biomark Capital, Milestone Capital, Fidelity, and the China Development Industrial Bank.
The company is engaged in the development of low-cost medicines, as well as the research and development (R&D) of new protein-based therapies and biosimilars.
JHL Biotech has two manufacturing facilities built in compliance with cGMP regulations and standards set out by the International Council for Harmonisation of Technical Requirements for Pharmaceuticals for Human Use (ICH).
The company's facility in Taiwan is used for biosimilar pre-clinical and early-clinical phase R&D works, while its Wuhan facility works on the commercial-scale manufacturing of biologic therapies.