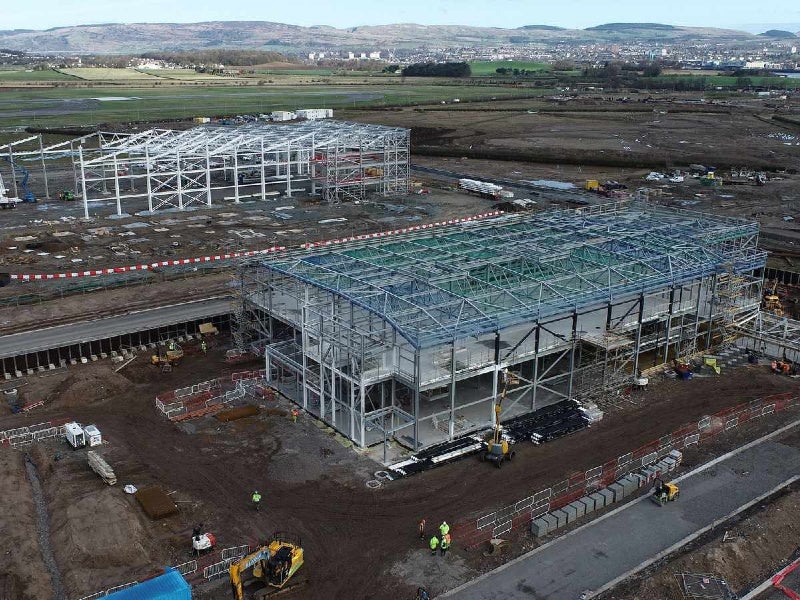 The Medicines Manufacturing Innovation Centre (MMIC) is scheduled to start operations in early 2022. Credit: Centre for Process Innovation.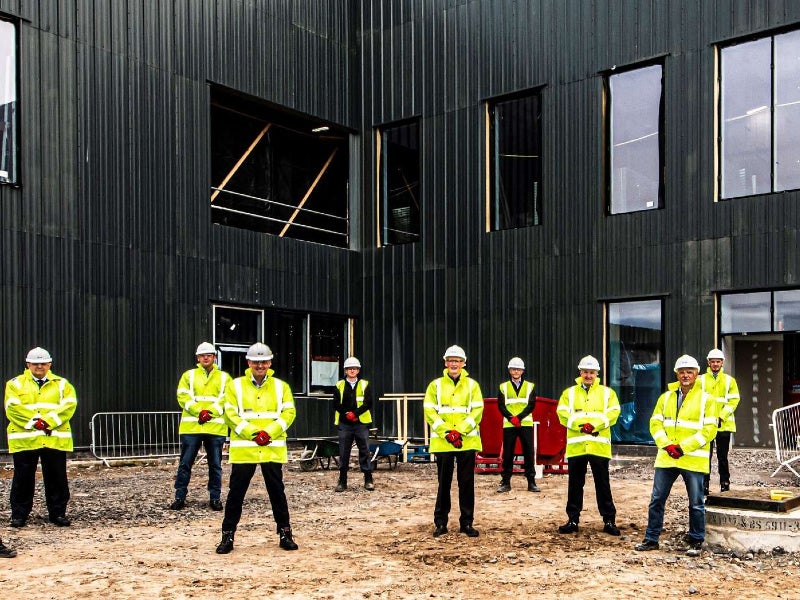 Interserve was selected as the preferred bidder for the facility's construction. Credit: Centre for Process Innovation.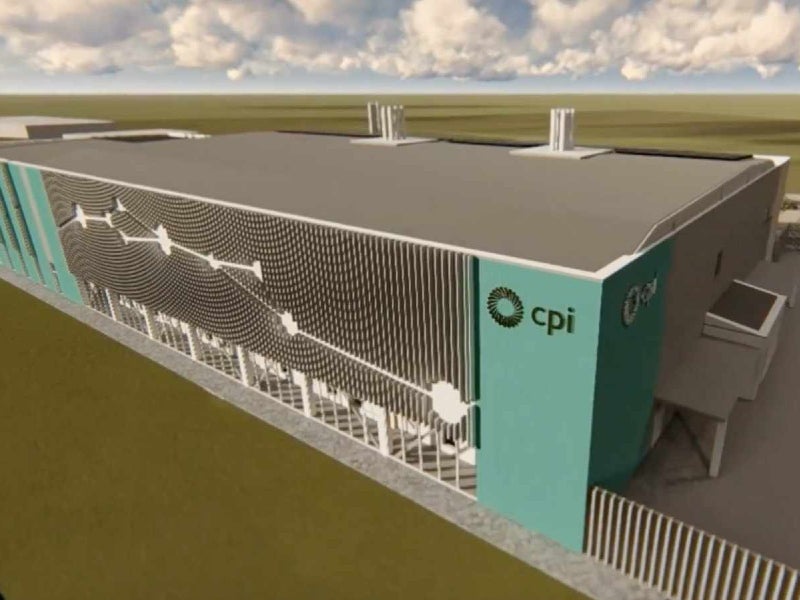 The medicine manufacturing facility is expected to create 80 high-value jobs once operational. Credit: Centre for Process Innovation.
The Centre for Process Innovation (CPI), the University of Strathclyde, Scottish Enterprise, Innovate UK, AstraZeneca and GlaxoSmithKline (GSK) have partnered to open the Medicines Manufacturing Innovation Centre (MMIC) in Renfrewshire, Scotland.
Other pharmaceutical companies in the Medicines Manufacturing Industry Partnership (MMIP) are also involved in the project.
Being developed with a £56m ($72.4m) investment, the centre is intended to allow pharmaceutical companies, research scientists and manufacturing partners to develop and test drug manufacturing technologies that incorporate productive, high-quality, sustainable and cost-effective practices. It will also address the key challenges faced by the pharmaceutical industry.
The project was launched in June 2018, with construction works beginning in October 2020. The innovation centre is scheduled to become operational in early 2022.
Medicines Manufacturing Innovation Centre location
The MMIC is being built in the 52ha Advanced Manufacturing Innovation District Scotland (AMIDS) business park in Inchinnan village next to Glasgow Airport. The AMIDS facility is a centre for research, innovation and advanced manufacturing.
Located next to the Lightweight Manufacturing Centre at Westway Business Park and the National Manufacturing Institute for Scotland (NMIS), the facility is intended to support Scotland's chemical and life sciences sectors.
The AMIDS centre offers around 150,000m² of floor space for life sciences, advanced manufacturing, aviation services, logistics resources and manufacturing solutions.
Medicines Manufacturing Innovation Centre details
The MMIC will be equipped with advanced technical equipment and capabilities to allow scientists and companies to develop and manufacture small molecule medicines, fine chemicals, drug substances and drug products in a good manufacturing practice (GMP) environment.
The facility will enable the adoption of next-generation technologies, reduce the number of materials used in process development and allow companies to release drugs in real-time while reducing costs.
It will incorporate an array of advanced Industry 4.0 technologies to allow processes to be evaluated, tested and prototyped through continuous, digital and autonomous manufacturing.
The facility will support Scotland's chemical and life sciences sectors.
The project will also use continuous manufacturing techniques developed by the Continuous Manufacturing and Crystallisation Centre (CMAC) led by the University of Strathclyde for the development of drugs.
The steel frame of the building was erected by April 2021. The roof sheeting and cladding and the building envelope were completed in mid-2021.
The concrete floors and roof are currently being installed, with external works across all areas such as the installation of drainage, service and utility yards, car parking and road access scheduled to be completed according to the schedule.
Financing for the project
UK Research and Innovation is investing £13m ($16.7m) in the facility through the Industrial Strategy Challenge Fund (ISCF), while Scottish Enterprise is providing £15m ($19.3m). GSK and AstraZeneca are investing £7m ($9m) each.
The remaining investment will be made through revenue generated by funding bids and commercial projects.
Contractors involved in the project
In January 2019, design and engineering firm BakerHicks was contracted by CPI to provide architecture, design, pharmaceutical consultancy, civil and structural, mechanical and electrical, and process engineering services to RIBA Stage III.
In January 2020, UK-based construction company Interserve Construction was given a £15m ($16.5m) contract to build the medicine manufacturing facility.
MMIC benefits
The MMIC is expected to create 80 high-value jobs by 2023 and employ 90 people in its design and construction phases. It will also help generate indirect jobs through start-ups and small, medium and large enterprises.
The facility is expected to draw an £80.5m ($103.8m) investment in research and development (R&D) by 2028. It will deliver 'substantial' benefits to the pharmaceutical sector, which is a major contributor to Scotland's economy.
The centre is also intended to strengthen Scotland's life sciences industry, which is expected to contribute up to £8bn ($10.3bn) to the country's economy by 2025.