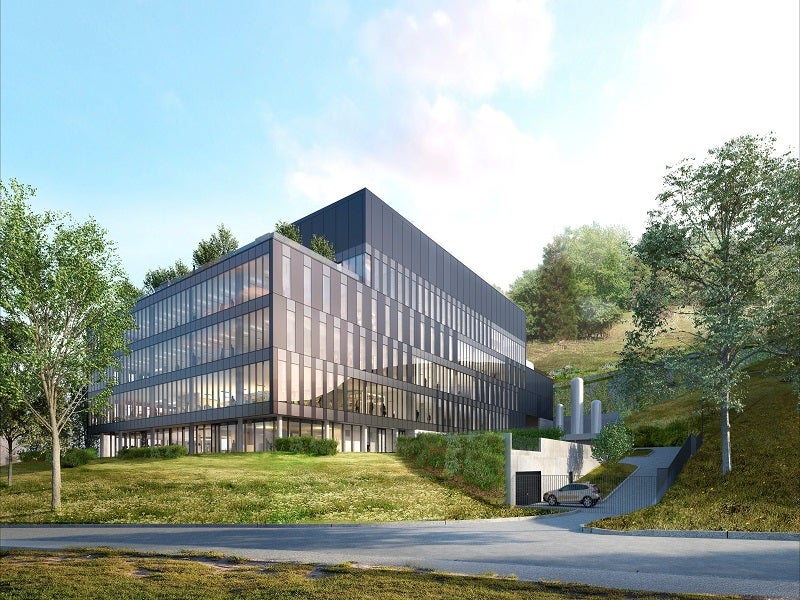 Merck is building a new biotech development facility in Corsier-sur-Vevey, Switzerland. Credit: Merck KGaA, Darmstadt, Germany.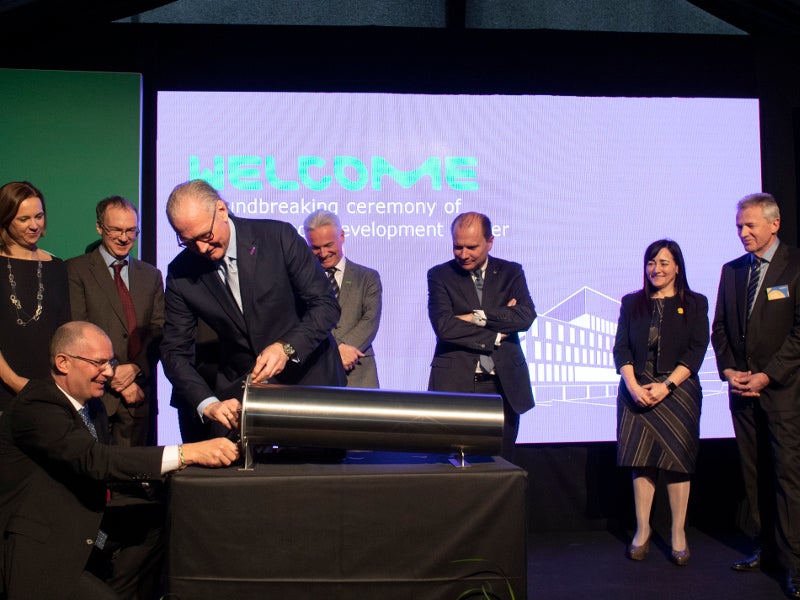 The company celebrated the ground-breaking ceremony of the new biotech development centre in January 2020. Credit: Merck KGaA, Darmstadt, Germany.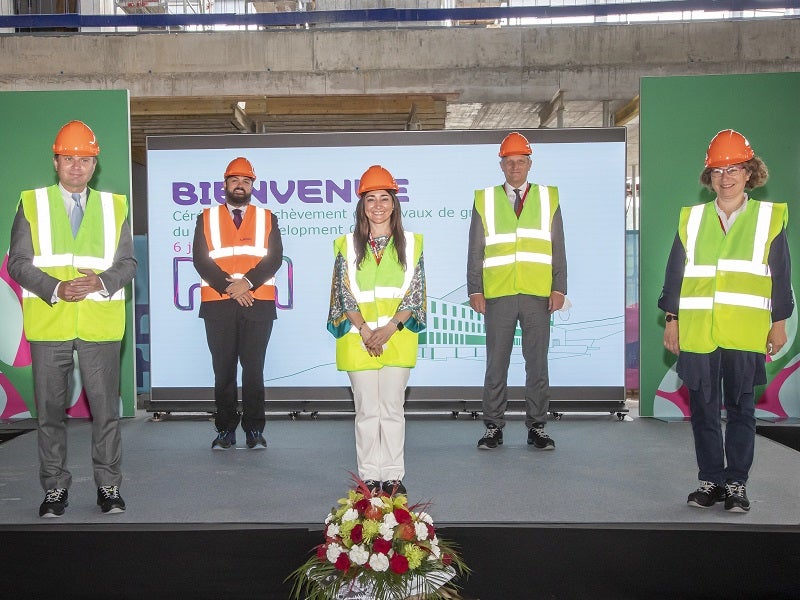 The topping-out ceremony for the facility was held in July 2021.Credit: Merck KGaA, Darmstadt, Germany.
Germany-based pharmaceutical company Merck is building a biotechnology development facility in Corsier-sur-Vevey, Switzerland, with an estimated investment of €250m ($275.5m).
The facility will focus on the development of biotech medicines and manufacturing for clinical studies. It is being developed as a hub to bridge the research and production of newly discovered medications.
The company held a ground-breaking ceremony for the biotech development centre in January 2020. The structural work of the facility was completed with the topping-out ceremony in July 2021. The next phase of its development will include interior works and equipment installation, with the centre expected to be fully operational by 2023.
Merck biotech development facility location
The facility is situated near the company's existing biotech commercial manufacturing centre in Corsier-sur-Vevey.
It will include a building with a total area of approximately 15,700m² (168,993m²), with operations supported by around 250 employees currently operating in different locations. The cross-functional team will work on expediting the availability of advanced biotech therapies for clinical trials.
Details of Merck biotech development facility in Switzerland
The facility will incorporate advanced technological and digital solutions. Merck also plans to integrate automation into manufacturing and laboratory processes. The facility will have flexible design features and open workspaces to allow the team to collaborate and innovate. It will comply with international standards for the environment, health, quality and safety.
The centre will also feature process solutions provided by the company's Life Sciences business to support clinical manufacturing and pilot plant operations.
Sustainability and energy management
Sustainable features such as efficient energy management systems and recycling systems will be installed at the centre. The design is intended to allow ample natural light to enter the building.
Dynamic liquid crystal windows designed by Merck's Performance Materials' eyrise™ brand will be installed in the facility to regulate daylight quality and reduce energy costs, while unique habitats will protect flora and wildlife.
Sustainable features, such as efficient energy management system, will feature at the centre. The design will allow ample natural light to enter the building.
Merck's existing manufacturing sites in Switzerland
Merck operates in nine locations across Switzerland, from which it carries out business activities in the healthcare, life sciences and performance materials sectors. The company has five manufacturing sites in the country, including two dedicated to its Healthcare business and three under its Life Science business.
The company's Aubonne and Corsier-sur-Vevey manufacturing sites are engaged in manufacturing biotech medicines. Operations at the Aubonne facility include the production of drug substances in the field of fertility, process development of drug substances, and fill-and-finish and packaging.
Merck's existing Corsier-sur-Vevey facility is involved in drug substance process development and manufacturing of drug substances for the treatment of oncology, multiple sclerosis and immuno-oncology.
In the Life Sciences field, the company's Buchs, Schaffhausen and Altdorf facilities are specialised in manufacturing and developing pharmaceutical raw materials, analytical standards, drug delivery compounds and active pharmaceutical ingredients.
Marketing commentary on Merck
Merck is a multinational pharmaceutical, life sciences and chemicals company. Founded in 1668, the company is based in Darmstadt, Germany, and operates through three business segments, namely Life Sciences, Performance Materials and Healthcare.
The company has around 56,000 employees across 66 locations worldwide. Its key therapeutic areas include oncology, immuno-oncology, fertility, immunology, neurology, and global health.
Merck has 2,427 employees across its Swiss sites. The company invested more than Sfr1bn ($1.02bn) in its Swiss facilities between 2007 and 2017.
Since the US Government nationalised Merck & Co in 1917, Merck & Co has held the trademark rights to the Merck name and operates as a separate entity. Merck KGaA, Darmstadt, Germany, holds the rights to the Merck trademark in the rest of the world. In the US and Canada, the company operates as EMD Serono in biopharma and as Millipore Sigma in the life science sector.
Merck manufactures more than 750 life science products using green chemistry technologies.
The company's proposed investment in its Swiss facility builds on its recent investments in the areas of research, development and manufacturing. The company invested in expansions of its pharma manufacturing facility in Darmstadt, its biotech manufacturing site in Aubonne and its research and development (R&D) centre in Billerica, Massachusetts.