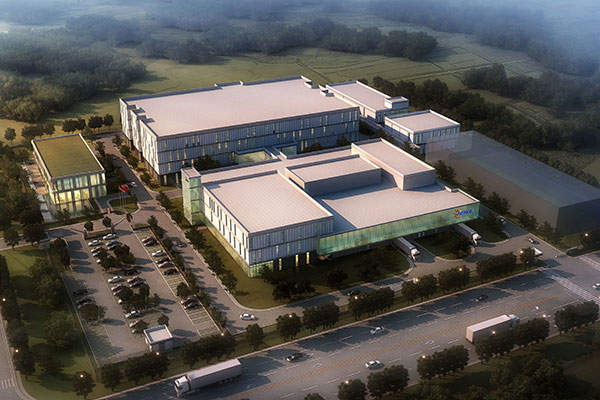 Merck Serono's new pharmaceutical manufacturing facility is located in Nantong, China. Credit: Merck Group.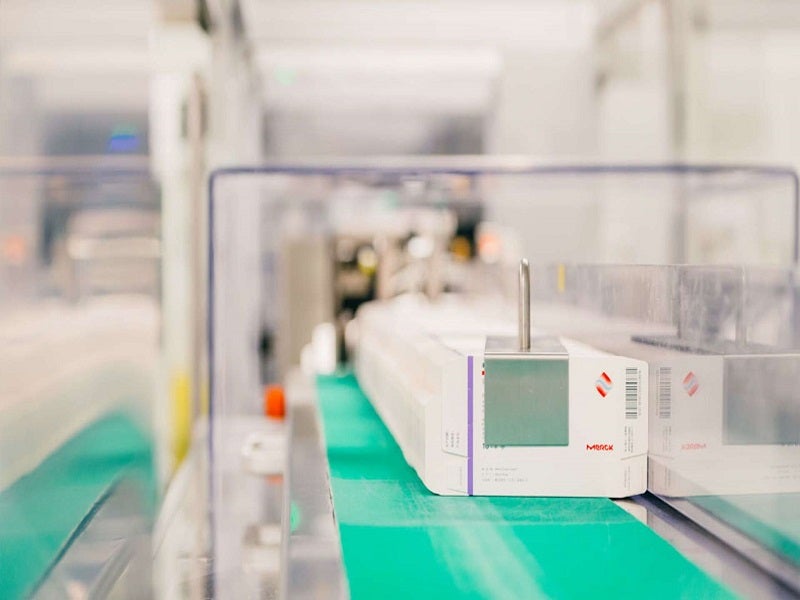 The facility produces multiple types of oral solid dosage drugs and their final packaging. Credit: Merck, Darmstadt, Germany.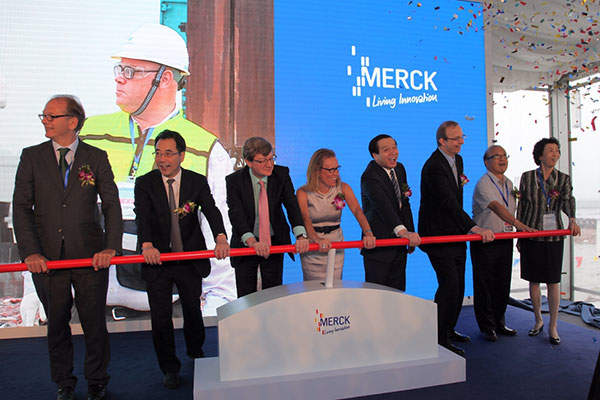 The ground-breaking event for the plant was held in August 2014. Credit: BioSpark Programme, Nantong Economic Technological Development Area (NETDA).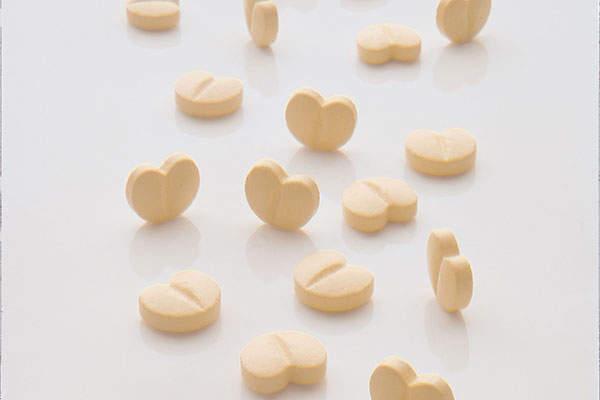 The plant produces heart-shaped Concor tablets for the treatment of cardiovascular diseases. Credit: Merck Group.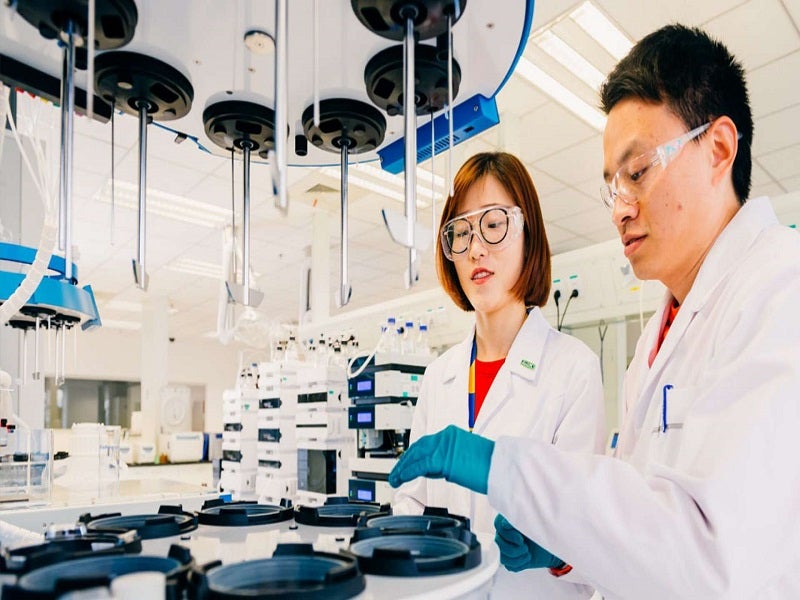 The plant complies with high standards of quality. Credit: Merck, Darmstadt, Germany.
Germany-based pharmaceutical company Merck Serono inaugurated a pharmaceutical manufacturing facility in Nantong, China, in November 2016. Construction of the facility began in August 2014.
The facility is Merck's second largest pharmaceutical manufacturing plant worldwide. It produces and packages several drug brands, including Glucophage, Concor and Euthyrox, which are respectively used for the treatment of diabetes, cardiovascular diseases, and thyroid disorders.
The large-scale greenfield investment has increased Merck's presence in China and localised research and development (R&D) to enhance both its general medicines portfolio and its specialised segments. Merck has become one of the first multi-national companies in China to produce drugs listed on China's National Essential Medicines List, which contains therapies designed to meet public healthcare needs.
Background of Merck's Nantong pharmaceutical manufacturing facility
In November 2013, Merck announced its plans to build an €80m ($86.8m) pharmaceutical manufacturing facility in China.
During the signing ceremony, Merck announced a €170m investment in China's pharmaceutical and healthcare industry.
Location of Merck Serono's facility in Nantong
The plant was constructed in the BioSpark zone of the Nantong Economical Technological Development Area (NETDA) in the Greater Shanghai region, in the City of Nantong, Jiangsu Province.
BioSpark is a high-tech industrial park designed to attract multinational, small and medium-sized companies to establish pharmaceutical manufacturing, R&D and related supply chain activities in China.
Nantong is located on China's eastern coast and offers several advantages in terms of geography, resource allocation, supply, and other factors.
The biopharma facility is dedicated to the bulk production of multiple types of oral solid dosage (OSD) drugs and their final packaging.
Features and construction of the pharmaceutical production facility
The pharmaceutical facility was built on a 40,000m² (430,556ft²) area, with the provision for expansion by up to 20,000m² (215,278ft²).
It has a total built-up area of 38,000m² (409,028ft²), with the production building occupying 23,000m² (247,569ft²) and the warehouse and logistics building covering 9,000m² (96,875ft²).
Both the production and warehouse facilities are dedicated to high-level current good manufacturing practice (cGMP) activities. The support buildings comprise central utilities, a fire-fighting pump station, a canteen, and offices.
The plant was designed in accordance with international standards for quality, environment, and health and safety to ensure that high-quality medicines are available for patients. Sustainable measures were implemented during the plant's construction to maximise resource efficiency and minimise waste generation during manufacturing.
Merck Serono currently employs 180 people at the manufacturing site.
Production at Merck's Nantong pharmaceutical facility
The biopharma facility is dedicated to the bulk production of multiple types of oral solid dosage drugs and their final packaging, as well as the company's pharmaceutical preparations for the treatment of diabetes, cardiovascular disease, thyroid disorders, and other diseases.
Contractors involved in the project
In October 2014, Merck awarded the project's construction contract to German high-tech engineering and construction company M+W Group.
The contractual scope included engineering design, procurement, construction management, and validation.
Merck's pharmaceutical presence in China
Merck has been operating in China for more than 80 years and is constantly expanding its presence.
The company focuses on the pharmaceutical, chemical and life science sectors within the rapidly growing market in China, which is one of its eight strategic countries.
Merck's recent investments in the country also included a pharmaceutical research centre in Beijing, a biopharmaceutical technical and training centre in Shanghai, and a liquid crystal production unit in Shanghai.
In April 2020, the company opened an excipient and active pharmaceutical ingredient (API) manufacturing plant in Nantong.