NanoViricides cGMP Production Plant, Shelton, Connecticut
NanoViricides initiated construction of a new clinical-scale cGMP production plant in August 2013 at the industrial-commercial zone on the Route 8 Corridor in Shelton City, Connecticut.
Project Type
Clinical scale cGMP production plant
Location
Shelton, Connecticut
Construction Started
August 2013
Expand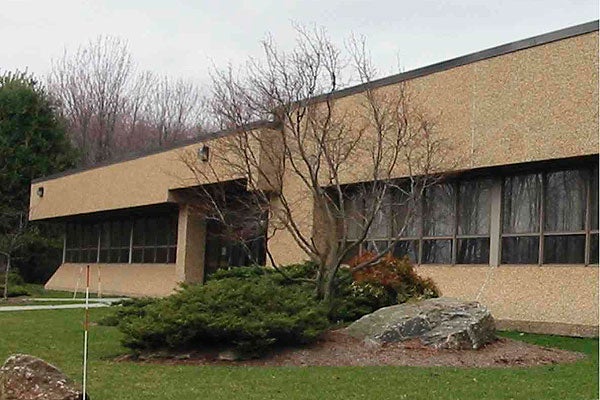 NanoViricides initiated construction of a new clinical-scale cGMP production plant in August 2013 at the industrial-commercial zone on the Route 8 Corridor in Shelton City, Connecticut, US.
The new facility was officially opened in July 2014. It is engaged in the production of active pharmaceutical ingredients (APIs). NanoViricides invested $20m into the construction of the facility.
Inno-Haven, a privately owned company controlled by the president of NanoViricides, was engaged for the construction of the new cGMP and R&D project.
A 4.2-acre facility with 18,000ft² building located at the industrial-commercial zone in Shelton was purchased for the project in August 2011.
In 2013, NanoViricides entered a contract with Inno-Haven to lease the cGMP manufacturing facilities until the building was completely renovated. The contract agreement included an option of future purchase. NanoViricides purchased the cGMP production facility from Inno-Haven in January 2015, instead of leasing.
NanoViricides cGMP facility details
The new cGMP facility will be constructed by renovating the existing 18,000ft² building. New research labs, offices and a cGMP pharmaceutical manufacturing suite with cleanrooms will be built at the site.
The facility will be used for the production of NanoViricides' drug substances for clinical trials using cGMP processes. The substances are supplied to a third party for final processing and labelling.
They are also used for performing the necessary investigational new drug (IND) enabling studies for the anti-influenza drug candidates for future human clinical studies.
Shelton plant construction and contractors
The plant broke ground for construction in August 2013. The demolition of the old facility at Shelton was completed in July 2013.
The design, engineering and architecture contract for the facility was awarded to Id3A in January 2013. The contractual scope included providing overall facility architecture, with the integration of a separately constructed Clean Room Suite for cGMP production. The design was completed by the end of June 2013.
MPH Engineering was appointed as the project manager and engineering consultant for the construction of the facility. Bristol-Myers Squibb was selected to design the project.
Technology at the API production facility
The new facility has a clean room suite, the design and development of which was awarded to AES Clean Technology (AES) in January 2013.
The modular cleanroom technology by AES provides a quicker, cleaner and more qualitative and repeatable performance.
The contractual scope includes supply of Class 100 laminar hoods, chemical fume hoods and Class 1,000 and Class 10,000 work areas, as well as entry airlock and egress systems.
Drugs made at NanoViricides' Shelton plant
The facility is engaged in manufacturing drugs against a number of viral diseases, such as H1N1 swine flu, H5N1 bird flu, seasonal influenza, HIV, oral and genital herpes.
It also produces drugs against viral eye diseases, such as herpes keratitis, as well as Hepatitis C, rabies, dengue fever and ebola virus.
The product portfolio includes FluCide, DengueCide and anti-flu drug candidates NV-INF-1 and NV-INF-2, in oral and injectable versions.
Marketing commentary for the US pharma company
NanoViricides is a development-stage, nano-biopharmaceutical company based in the US. It discovers, develops and commercialises therapeutics for viral infections. It produces a class of drugs designed specifically to attack and eradicate surrounding virus particles.
NanoViricides also reached an agreement with Public Health in England (PHE) and the Lovelace Respiratory Research Institute (LRRI) in US to perform and carry out further testing on FluCide drug candidate against additional influenza viruses, including H7N9.
---
Related content
---
Canada-based pharmaceutical company Medicago broke ground for the construction of a new influenza vaccine production plant in October 2010.
Albany Molecular Research (AMRI) operates a cGMP manufacturing sterile fill and finish facility in Burlington, Massachusetts, US.
---
US-based contract pharmaceutical manufacturer Jubilant HollisterStier is expanding the sterile injectable production capacity at its facility in Spokane, Washington. The…