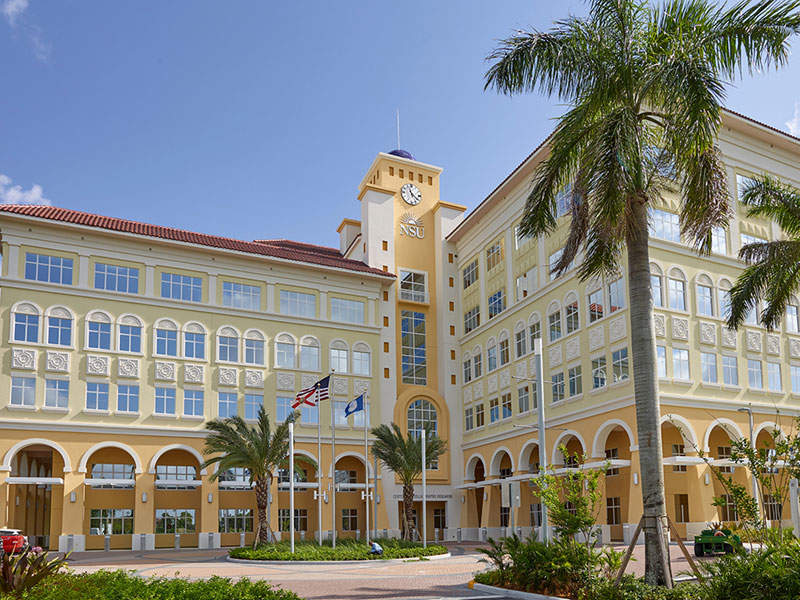 NSU's Centre for Collaborative Research was opened in September 2016. Credit: Crawford-Tracey.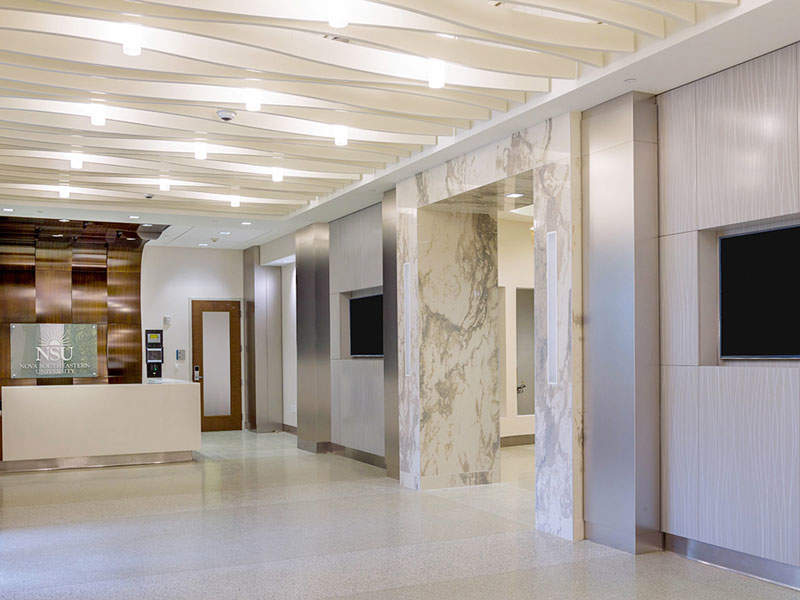 The wind-resisting systems include both concrete shear walls and a concrete frame. Credit: Crawford-Tracey.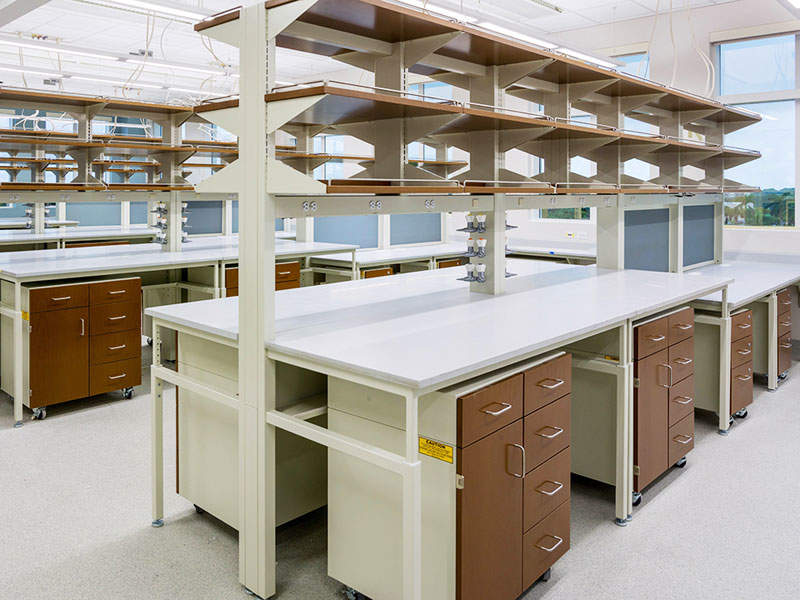 The centre will feature both dry and wet laboratories. Credit: Crawford-Tracey.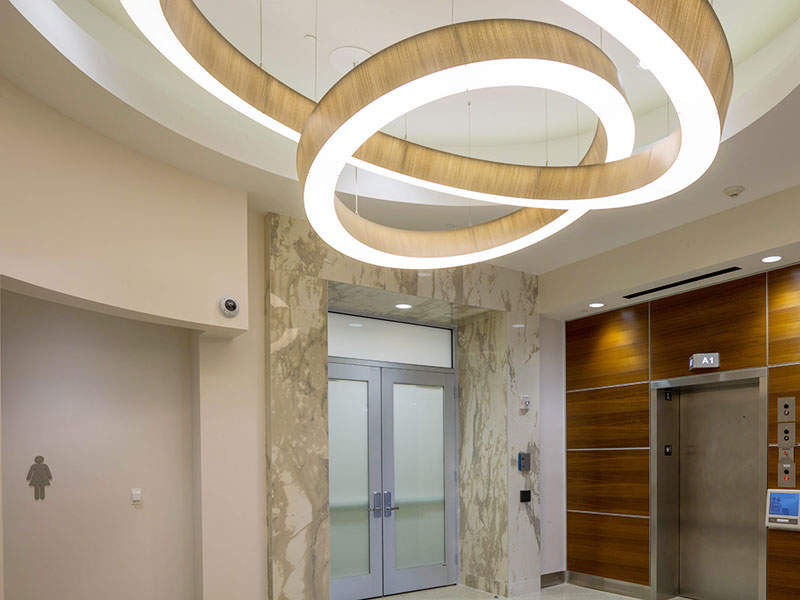 USGS occupies the first floor of NSU's research building. Credit: Crawford-Tracey.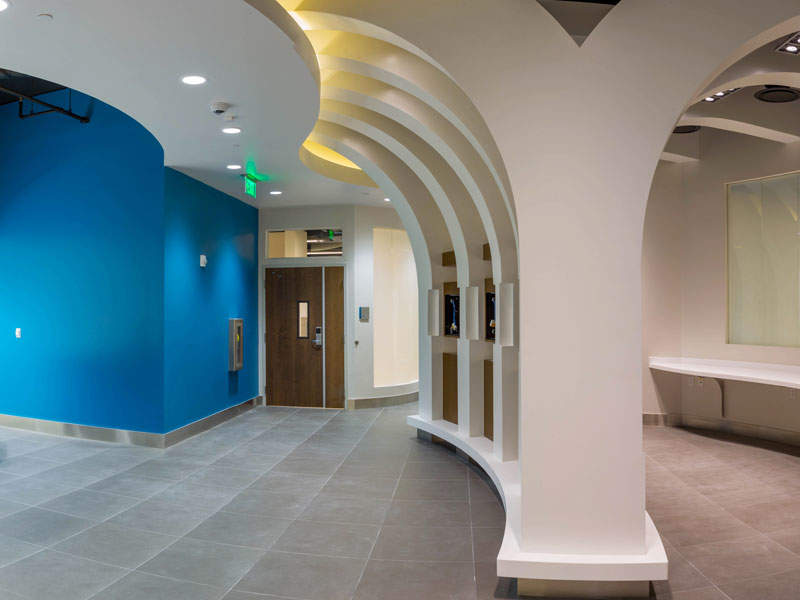 Crawford-Tracey has installed its Pro-Tech 7SG curtain wall at NSU's research facility. Credit: Crawford-Tracey.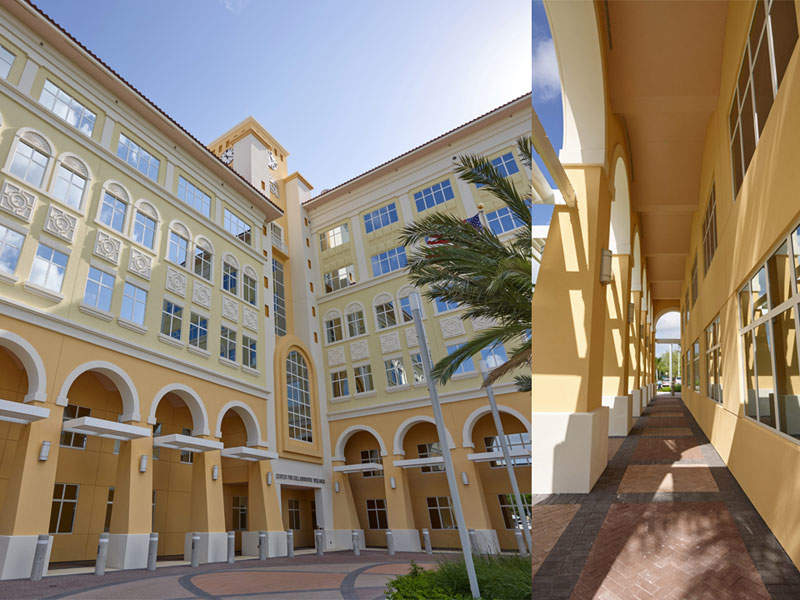 The building covers a 215,000ft² area. Credit: Crawford-Tracey.
Nova Southeastern University (NSU) has opened the Centre for Collaborative Research (CCR) on its main campus in Davie, Florida.
Opened in September 2016, the facility is one of Florida's biggest research facilities and is intended to bring together researchers, students and industries to work at a single location by pooling resources.
Funded through NSU's own reserves and tax-exempt financing, the $100m facility will help in developing solutions in specific areas such as healthcare, bioinformatics, technology, cybersecurity and business.
The facility's construction, which began in February 2014, generated more than 300 jobs, with a further 150 research jobs generated after completion.
The research centre has achieved Leadership in Energy and Environmental Design (LEED) Silver certification and is pursuing LEED Gold certification from the US Green Building Council.
Design and structure of the NSU Centre for Collaborative Research
The research centre is a six-floor building with a 215,000ft² total area. The entrance is marked by a 130in (10.8ft) tall tower, topped with a dome.
The building is designed to withstand a live load of 125lb/ft². It was built with a modular and flexible design and features vibration-sensitive microscope laboratories.
A deep foundation system consisting of auger-cast concrete piles was built to support the structure.
The floor systems are made of strong concrete beams and mild concrete slabs. The facility's lateral wind-resisting systems feature both concrete shear walls and a concrete frame.
Facilities at the NSU Centre for Collaborative Research
The research centre houses class A wet and dry laboratories with wet labs occupying a 60,000ft² area. There is enough wet lab space for leasing to private biotech and life sciences companies.
The centre accommodates a number of research institutes such as the Autonation Institute for breast and solid tumour cancer research, the NSU Cell Therapy Institute (in partnership with researchers from the Sweden-based Karolinska Institutet), and a technology incubator.
It also houses the Institute for Natural and Ocean Sciences Research, Institute for Neuro-Immune Medicine, Rumbaugh-Goodwin Institute for Cancer Research, and Emil Buehler Research Centre for Science, Technology, Engineering and Mathematics.
The United States Geological Survey (USGS) occupies the first floor of the CCR building. USGS will collaborate with NSU to carry out interdisciplinary research encompassing Everglades restoration efforts, hydrology and water resources.
The facility will also provide access to IBM's Megalodon supercomputer and connectivity to Florida LambdaRail, a high-speed broadband network.
Contractors involved with the NSU centre
Florida-based architecture firm ACAI Associates was contracted to provide architectural services for the facility, while construction service ANF Group was the general/construction contractor. RGD served as the consulting engineer.
TRC Worldwide Engineering was awarded a $26m contract to provide engineering design, construction and inspection services for the project. Crawford-Tracey was responsible for installing its Pro-Tech 7SG curtain wall at the facility.