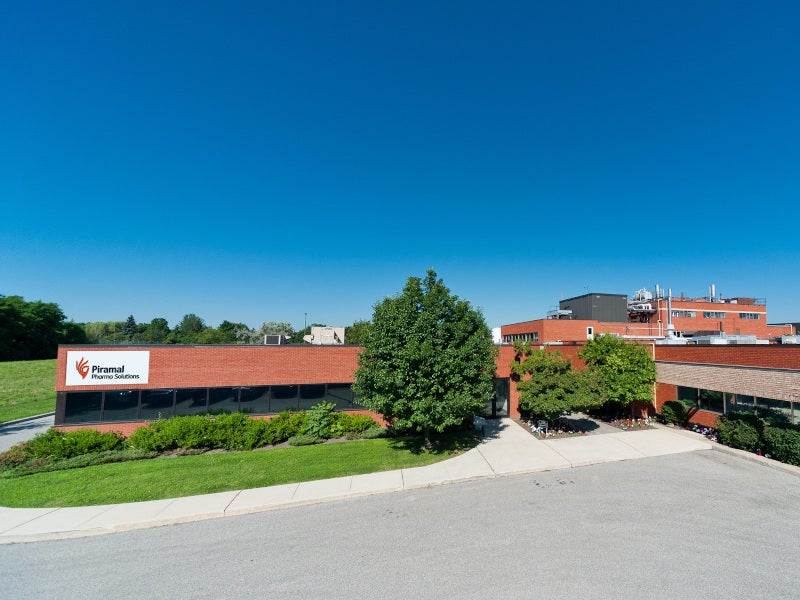 Piramal Pharma Solutions has invested C$30m ($23.38m) to expand its manufacturing facility in Aurora, Canada. Credit: Piramal Enterprises.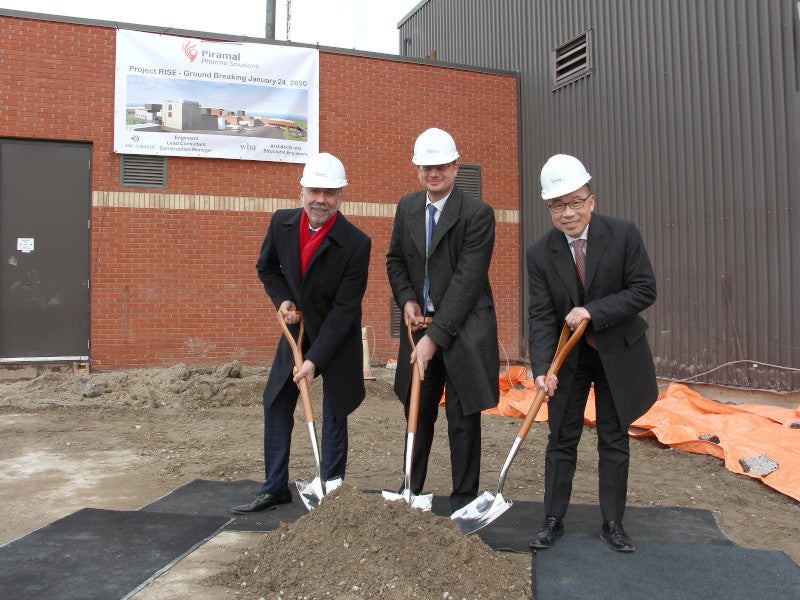 The company broke ground for the Aurora site expansion in January 2020. Credit: PRNewsfoto / Piramal Enterprises.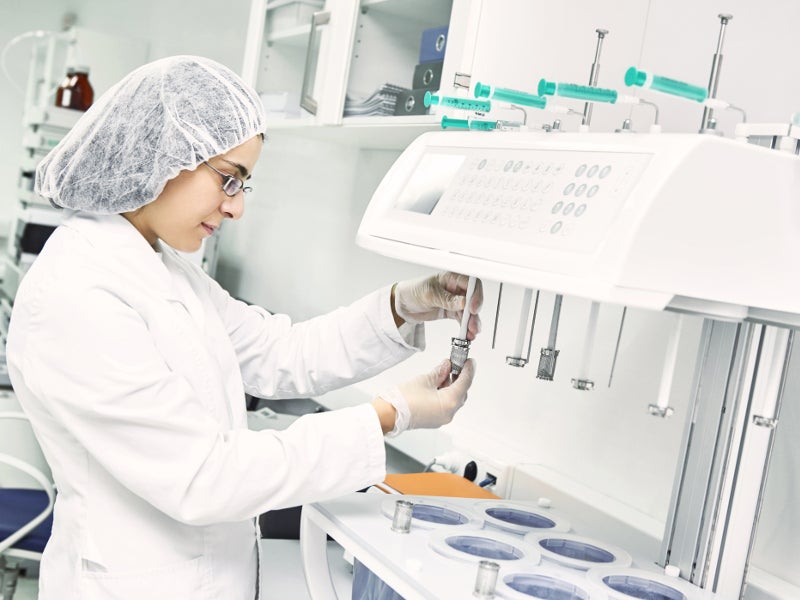 The expanded facility has 14 stainless steel reactor suites. Credit: Piramal Enterprises.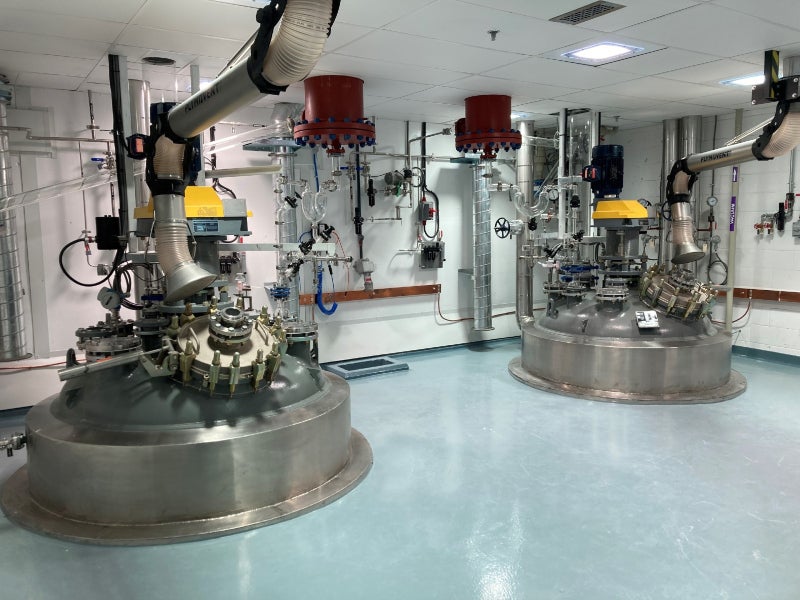 The facility offers process development for pre-clinical and clinical supplies and process selection among other services. Credit: PRNewsfoto / Piramal Enterprises.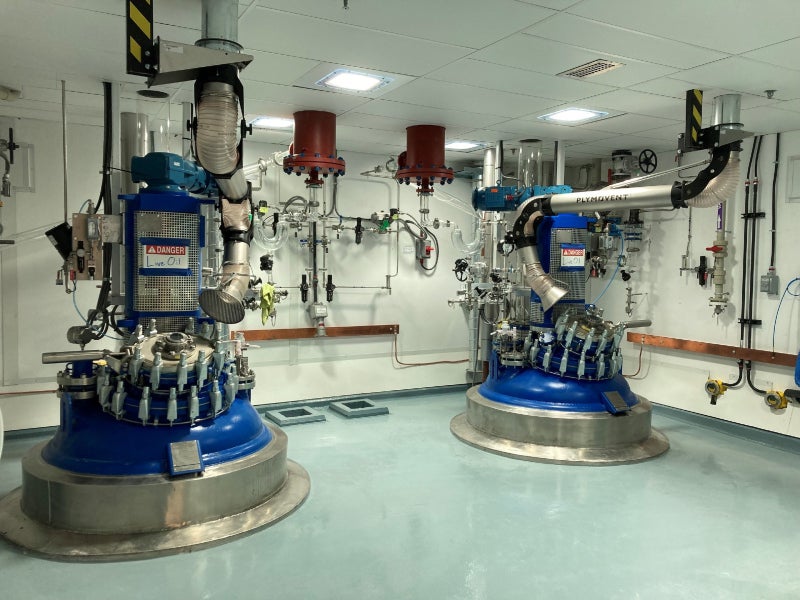 Piramal's new manufacturing unit will feature two glass-lined reactor suites. Credit: PRNewsfoto / Piramal Enterprises.
Piramal Pharma Solutions has expanded its manufacturing facility in Aurora, Canada, by adding an active pharmaceutical ingredient (API) plant to the existing site.
The plant was built as part of the company's total capital investment of C$30m ($23.38m) in the Aurora site. Announced in January 2020, the expansion involved the addition of a wing for the manufacturing of APIs.
The expansion was opened in May 2022 and provides the company's clients with access to new manufacturing space.
Location of Piramal's Aurora manufacturing facility
The manufacturing facility is located at 110 Industrial Parkway North in Aurora, Ontario, approximately 50km north of Toronto.
Piramal's manufacturing facility expansion details
Piramal has added a manufacturing unit that covers an area of approximately 10,500ft² (975.48m²).
The unit includes two new reactor suites, one of which features glass-lined reactors with 4,000l and 3,000l of capacity respectively, with the other hosting two 2,000l glass-lined reactors, along with a dedicated filter dryer room and a portable filter dryer.
It also has added filtration and drying capabilities to the service offerings at the facility, expanding the company's footprint in Canada and enabling it to cater to customer demand for integrated solutions.
The manufacturing wing has increased the current facility's capacity and enables Piramal Pharma Solutions to meet growing demand in the API sector.
It also complements the existing plant's capability to manufacture APIs and highly potent APIs (HPAPIs) with an occupational exposure limit (OEL) of less than 1mcg/m³.
The expanded facility complies with global regulatory standards, including those set by the US Food and Drug Administration (FDA), the UK Medicines and Healthcare products Regulatory Agency (MHRA), and Japan's Pharmaceuticals and Medical Devices Agency (PMDA). It is expected to create additional scientific and technical jobs.
The plant was built as part of Piramal's total capital investment of C$30m ($23.38m) in the Aurora site.
Details of Piramal Pharma Solutions' existing manufacturing site
Piramal Pharma's Aurora site is involved in the development and good manufacturing practice (GMP) of pharmaceutical new chemical entities (NCEs).
The existing facility features production pilot plants and specialises in advanced lab services. It manufactures niche APIs and is equipped with 14 stainless steel or glass-lined plant-scale reactors, whose capacities range from 200l to 2,000l. The facility can manufacture high-potent APIs and is supported by chemistry, manufacturing and controls (CMC) filling.
The Aurora site also includes a stand-alone hydrogenation facility, a kilo lab, a facility for drying, milling and packaging, a scale-up lab of 15l, 25l or 50l, and a small-scale GMP laboratory. Its GMP manufacturing capability ranges from grams to hundreds of kilograms.
Services offered by the facility include process development for pre-clinical and clinical supplies, selection of process, process validation, stability studies, manufacturing support, and third-party sample analysis.
The facility also provides analytical development and validation, assessment of critical parameters, as well as defining specifications for raw materials, intermediates, and finished products. It also has regulatory affairs and quality assurance support capabilities.
Piramal's Aurora facility focuses on maintaining high standards in the areas of health, safety, and environmental performance.
Marketing commentary on Piramal Pharma Solutions
Piramal Pharma Solutions is an arm of Piramal Enterprises and operates as a contract development and manufacturing organisation (CDMO).
The company provides end-to-end integrated services for all points of the drug development timeline. It has API facilities in Europe, Asia and North America.
Aside from API manufacturing, Piramal offers HPAPIs, key starting materials, finished dosage manufacturing, and late-lifecycle management.
The company manufactures and supplies commercial formulations for oral solids, including modified release formulations, conventional tablets, press-coated tablets, and hard gelatin capsules, from its FDA and MHRA-approved locations in Pithampur, India, and Morpeth, UK. It also owns a sterile injectable manufacturing facility in Lexington, Kentucky.
Piramal has more than 700 scientists supporting its research and development (R&D) efforts. Its facilities have received accreditations from regulatory organisations in the US, Japan and Europe.